25 Best Products For 2a 2b 2c Hair – Affordable Curly Girl Wavy Products For 2023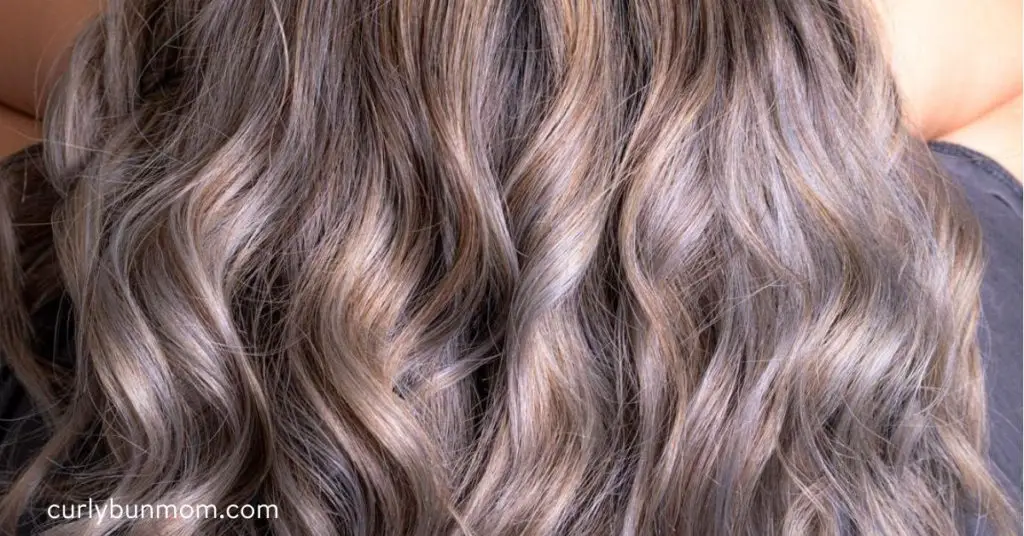 Here are my 2023 recommendations for the best products for 2a 2b 2c hair that will leave you with the best waves, without breaking the bank.
If you're following the CGM, you'll be happy to know that these 2a 2b 2c products are curly girl method approved.
If you have type 2 hair (2a 2b 2c hair), you know that finding the right curly girl products can be a challenge.
There are so many products on the market, and it can be hard to know which ones will work for your wavy hair.
While it's true that you can use any curly girl approved product with your waves, some wavy girls get better results if they use products formulated for your lighter weight wavy hair.
You will find some of the best products for 2a 2b 2c hair below, whether you're looking for a new shampoo or conditioner or just want to try out some new styling products.
So take a look and see which ones are right for you. Your perfect curls are just a few clicks away!
Any of the curly girl products will work well with This Easy wavy hair routine.
To purchase any of these products, click on the linked online store next to each drugstore curly girl method product.
Please remember that brands can change their product's forumla at any time. So if you're closely following the curly girl routine, be sure to check out the ingredients or enter the product in Curlscan to see if it's curly girl method approved.
Affiliate Disclosure: "This post contains affiliate links, which means I receive a small commission, at no extra cost to you, if you make a purchase using this link."
So without rambling on, let's jump right into this list of curly girl method products for wavy hair.
Get ready to enhance your natural waves and embrace your wavy hair with confidence as we reveal the best products for 2a, 2b, 2c hair types. Let's dive in!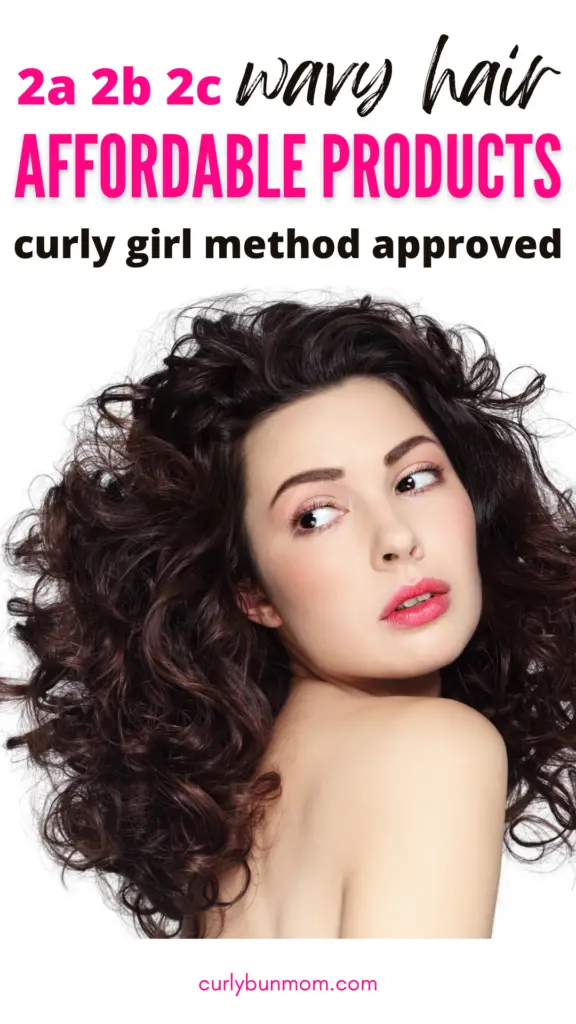 Best Products – Shampoos For 2a 2b 2c Curly Hair
Best Conditioners For 2a 2b 2c Hair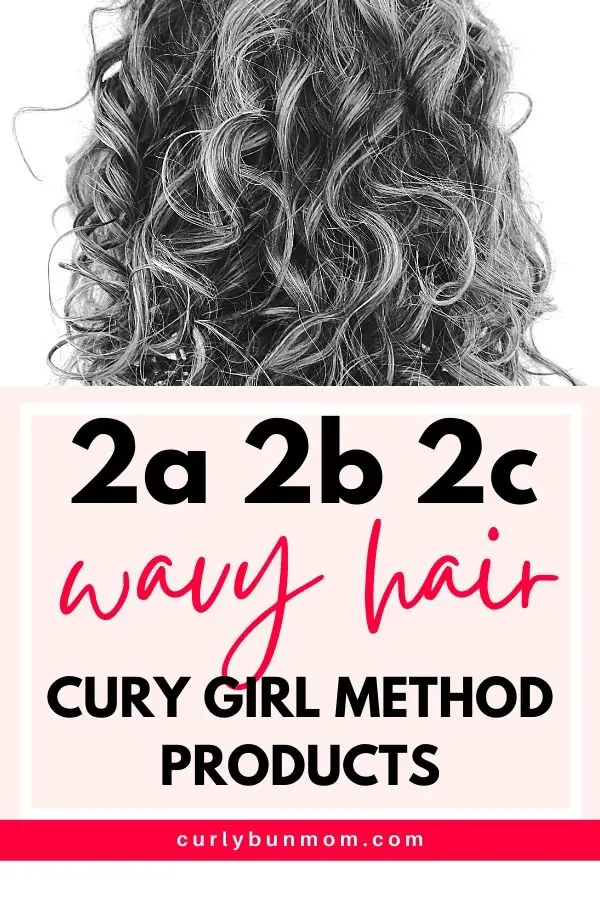 Best Curly Girl Leave In Conditioners For 2a 2b 2c Hair
Best Curl Cream Products For Wavy Hair (2a 2b 2c)
Best Gel For Wavy Hair (2a 2b 2c)
Best Curly Girl Mousse Products For Wavy Hair (2a 2b 2c)
Description of 2a, 2b, 2c Hair Types
2a Hair Type
2a hair type features gentle, loose waves that have a subtle S-shape.
This hair type is usually fine and has a delicate texture, making it prone to frizz and losing definition.
It is essential to use lightweight products that moisturize and enhance the natural waves without weighing them down.
2b Hair Type
2b hair type is characterized by more defined S-shaped waves that start from the mid-lengths of the hair.
This hair type typically has a medium texture, with the waves being more pronounced than 2a hair.
It can be prone to frizz, especially in humid conditions, and may require extra care to maintain definition and bounce.
2c Hair Type
2c hair type features even more defined S-shaped waves that start from the roots and have a coarser texture.
This hair type tends to have more volume and is the thickest among the wavy hair types.
It is also the most prone to frizz and may require more intense hydration and styling products to keep the waves smooth and defined.
Benefits of Using the Best Products for 2a 2b 2c Hair
Using the right hair products for your wavy hair type is crucial in achieving the best results:
Enhance your natural waves: The right products will work with your hair's natural wave pattern, accentuating and defining the curls for a stunning, natural look.
Reduce frizz: Wavy hair is often prone to frizz, but using the right products can help to tame flyaways, providing a smoother, more polished appearance.
Maintain hair health: The best products for 2a, 2b, 2c hair types are formulated to nourish and protect your hair, helping to preserve its strength, elasticity, and overall health.
Improve manageability: The right products can make your wavy hair more manageable, reducing tangles, and making it easier to style.
Summing Up Best Products For 2a 2b 2c Hair
These are my current favorite recommendations for type 2 hair and are all worth a try if you have wavy hair.
Remember, though, having naturally textured hair means that you have to experiement with different products and techniques to find what works best for you.
For wavy hair, always look for light weight products and always start with a small amount of product when styling.
This is especially true if you have fine, wavy hair – if you use too much product, it can weigh your hair down and you may end up disliking a great product that could have given you amazing results if you used less.
I'd love to hear from you! Let me know if you've tried any of these products for wavy hair and how they worked for you.
Also, if you have a favorite curly girl product that's not on this list, let me know so that I can check it out and add it to this list!
Before You Go, You Will Love These Other Posts For Curly Hair:
Product Reviews
Product recommendations
Important Information To Care For Curls & Waves
Dyeing Textured Hair At Home Without Damaging It
Wavy & Curly Hair Routines & hairstyles