How To Dye Curly Hair At Home Without Damaging It – Easy Steps & Tips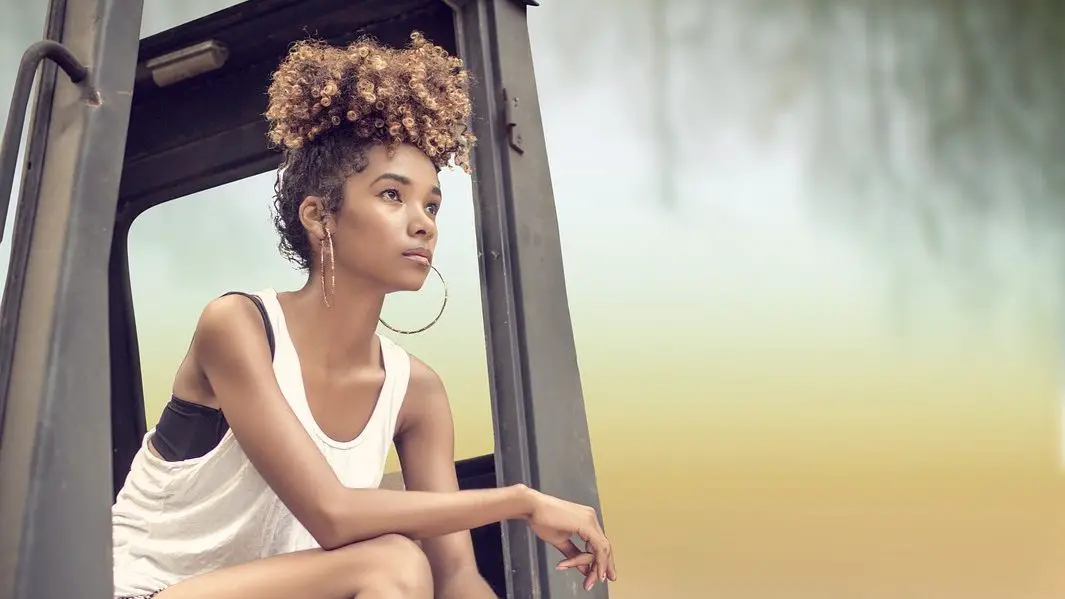 If you're like me, then you love changing up your hair color every now and then. But learning how to dye curly hair at home without ruining my curl pattern always seemed like a daunting task – I used to think that it was impossible to dye my curls without damaging them – until I found these tips!
After doing some research and trying out a few different methods, I learned how to dye curly hair at home without any damage! In this article, I'll share with you my tips, advice, and tricks for dyeing curly hair at home and how to take care of it after you've colored it.
If you'd like to get answers to some other top questions before dyeing your curly hair, check this post.
Disclaimer: I am not a professional hairstylist and these are all tips and opinions are based on my personal experience as a curly girl.
Affiliate Disclosure: "This post contains affiliate links, which means I receive a small commission, at no extra cost to you, if you make a purchase using this link."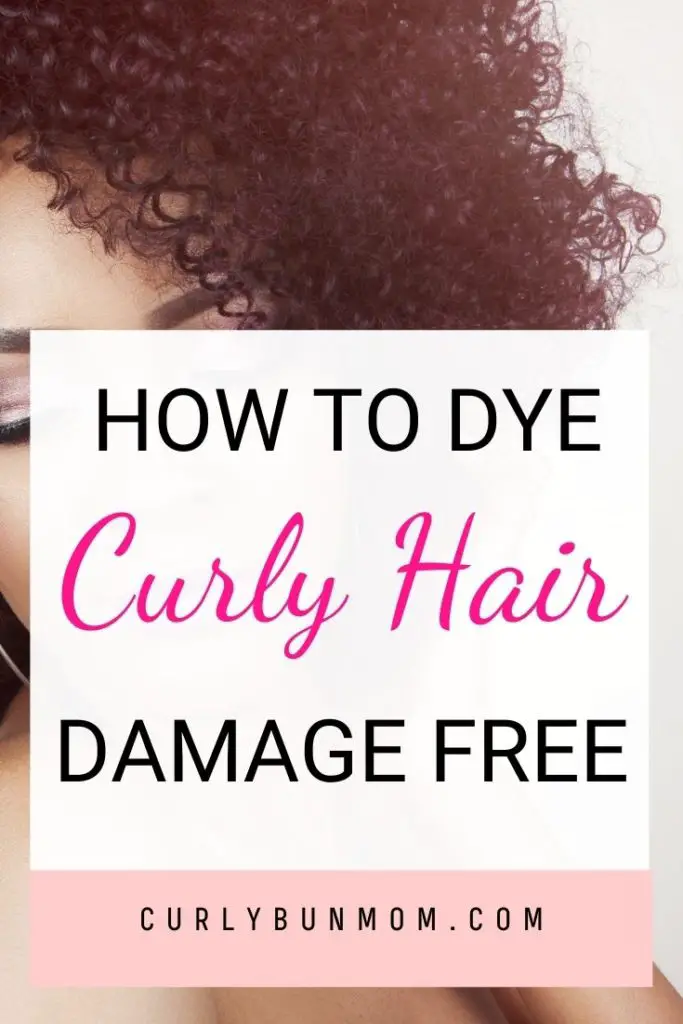 7 Steps To Dye Curly Hair At Home
Use color protectant to prep curls
Separate hair into sections
Use petroleum jelly on hairline
Apply temporary, semi or demi permanent hair dye
Follow the product's directions for time
Rinse thoroughly and deep condition
Take care of your colored curly hair
The key to having beautiful, healthy-looking colored locks is all in the technique and after care. It doesn't matter if you want sun kissed hair, highlights or blonde hair.
The key is using products tailored especially towards those who have waves, curls and coils in their tresses so no matter which route you go down this will be an easy process as long as you follow best practices.
Start by understanding which type of dye works best based on texture and do a strand test to rule out any allergic reactions before moving onto the seven steps above.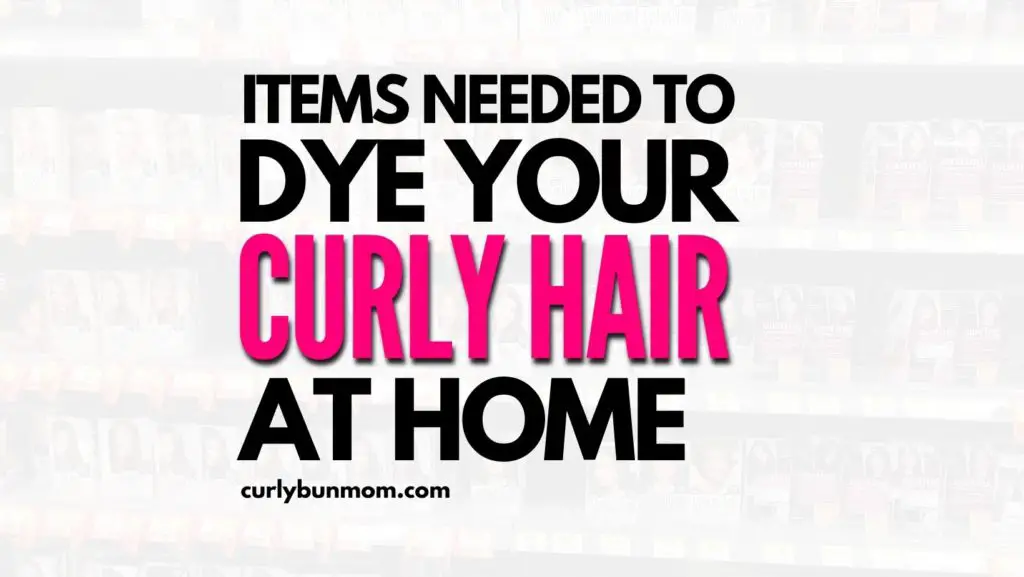 Items Curly Girls Need to Color or Highlight at home: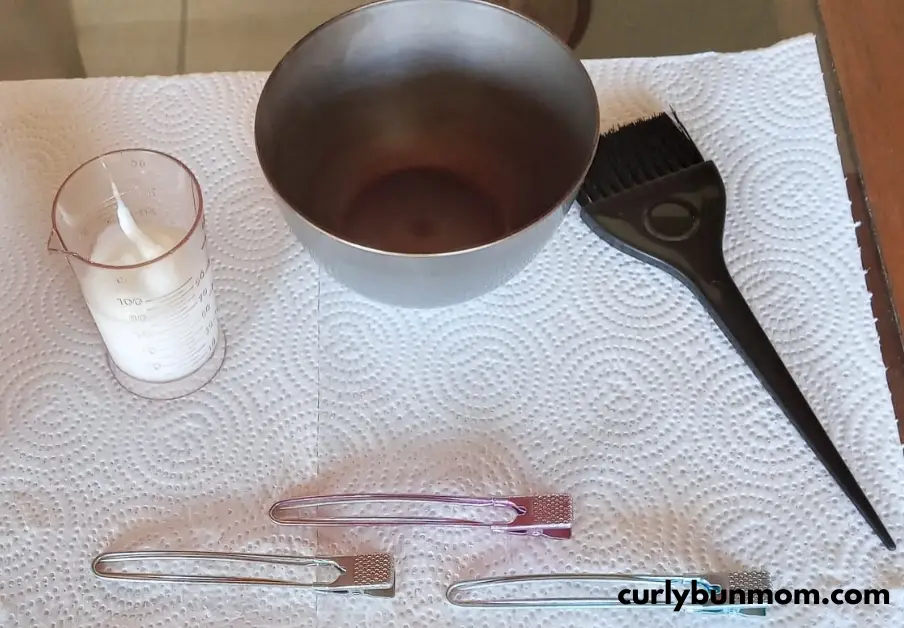 Here are the tools you need to get started with coloring your hair. You'll want your preferred hair dye, a couple of different bowls and squirt bottles, as well as gloves for protection against stains!
You'll also want some hair clips, tail comb, detangling hair brush, dye brushes, bowls, squirt bottles, towels and foil.
How to Dye Curly hair Safely At Home
1. How To prepare Curly Hair For Dying
Use a color protectant product before applying dye
After the recommended time, rinse out
Cleanse your curls
Air dry before applying color
Cleansing your hair is extremely important as you want to ensure you apply your highlights to clean hair. This gives the product the best opportunity to dye your hair properly.
Some say to apply the product to unwashed hair but the feedback I've gotten from most curly girls is that they get more vibrant results from applying on washed hair.
If you're dyeing the roots of your hair – apply some leave-in conditioner to the ends of your curls where you won't be applying any hair color.
2. Section curly hair for application
After air drying, move on to sectioning your curls to apply the hair color.
Sectioning your curls or waves before applying your hair color depends on what you're doing:Dyeing all of your hair – separate and loosely braid them without any product so that they stay tangle-free as your hair dries.
Then separate your hair into four sections and secure each section with a clamp.
3. Apply petroleum jelly to hairline
Next, apply a thin layer of petroleum jelly on your hairline to protect it from the hair dye.
Once you're finished with the dye application, you can wipe away the petroleum jelly along with any residual product.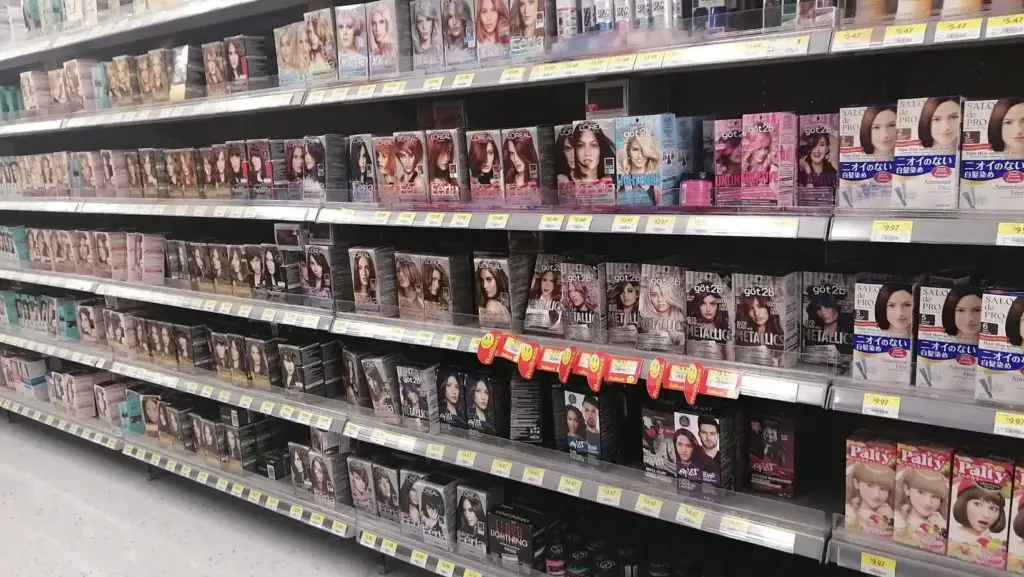 4. Apply your dye of choice
The safest dyes to use for curls are temporary, semi or demi-permanent.
These dyes can be used for the perfect pop of color. They work well on most hair types and won't damage or strip away natural oils like harsh chemicals might do – this means they're good options when trying out new shades.
Regardless of the product you choose, it's a really good idea to do a strand test before you begin. This will ensure that it works well on your hair and that you like the shade that you've chosen.
Now, let's take a brief look at the different ways you can dye your curls.
How to Dye your Light or Dark hair with out hair dye?
Use temporary color like, Make up for hair. If you'd like to have a very temporary color change, try Curl Smith's hair makeup for hair line. This is an awesome line to temporarily dye hair – it's makeup for hair.
The color will only last until your next wash day, so it's a fun, damage free way to add a little color for a short time. Temporary color will sit on your strands and wash out the next time you wash your hair.
The great news is that it isn't damaging to your curls at all.
There are 5 Curlsmith Hair Make Up colors to choose from:
The coolest part is that these colors are also gels. This means that you can get a long-lasting wash day result, with color!
To apply Curl Smith's Hair Make up:
Wash and style your as usual.
Then, section your hair and apply the gel with the praying hands' technique.
Rub the product in the palm of your hands.
If it's too thick, add a little water in your hand to make it easier to apply. This product can be quick-drying, so move quickly.
Place your palms over a section of your hair and glide from top to bottom over your curls.
After you've completed all sections, scrunch and leave to air dry or diffuse.
Semi Permanent Dye
The semi-permanent color wash out eventually, usually after 4 – 6 weeks but you can keep your curl pattern with little to no damage. These product sit on the cuticle of your strands, lessening exposure to anything that may cause damage. There are no harsh chemicals like ammonia and peroxide in this product which makes it safe for preserving natural hair textures. That means your curl pattern won't change.
It also fades away naturally over time so you don't need to retouch if you don't want to.
It's also very easy to apply and inexpensive.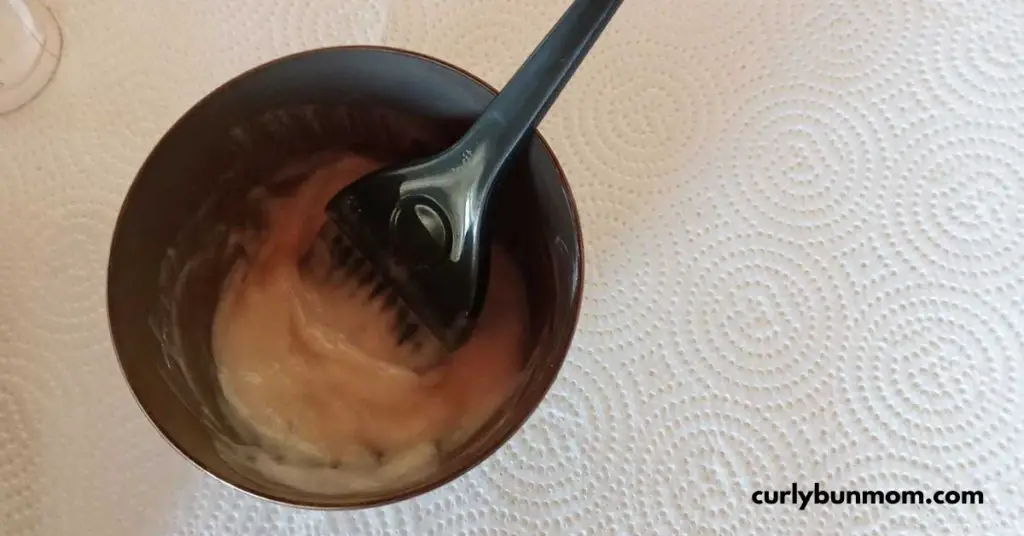 Demi Permanent Dye
Demi permanent color sits on the cuticle of your strands as well as a small amount gets into the hair's cortex. Similar to semi-permanent, demi-permanent products are ammonia-free which will help to reduce damage to your hair.
It is a good option for a subtle change to a darker shade as it deposits only. So, it's not ideal to lighten your hair.
These dyes work well for curly girls who want to darken up their look and are perfect for those with grey hair.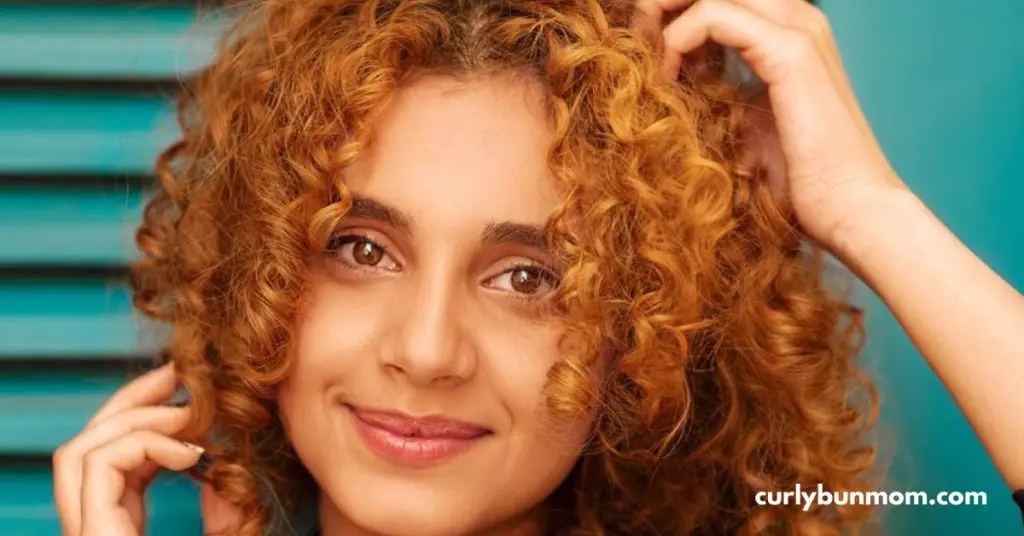 How to Dye all of your curly hair:
Separate and secure your hair into four sections
With your gloves on, start applying the color into each section
Massage the hair dye into your curls in the section
When you've saturated one section with the product, secure it in a bun
Work your way around until you've applied the dye to all of your hair
How to Get Curly Hair Highlights At Home:
Cut pieces of foil to your desired width for your highlights
Separate your hair into four or five sections using your tail comb and hair clips
Ensure that your sections are within the width of your foil pieces
Use a tail comb to create very thin sections
Apply the highlighting product to your hair with a brush
Wrap the saturated section in foil
Pintura Curly Highlights At Home
Pintura is the Spanish word for "painting" so the technique is similar to painting color on specific curls.
These highlights don't involve the use of foil and application is pretty easy, especially if you have some help.
Check out this fantastic video about pintura highlights.
How To Color Your Roots At Home
Section & secure you hair
Use a tail comb to make smaller sections in each section
Apply the dye to the roots only – of each small section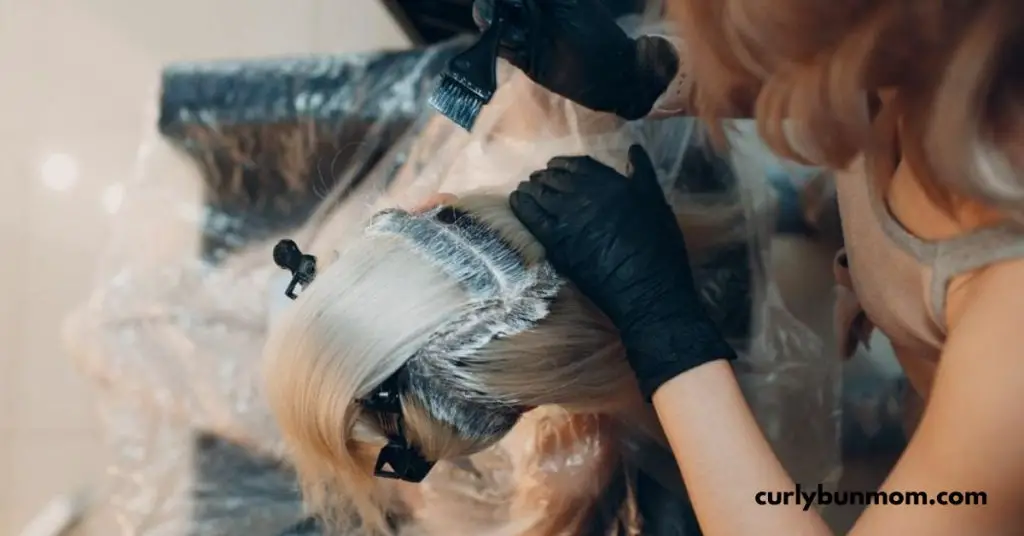 Dyeing Your Curly Hair From Brown To Blonde
If you're going blonde the most important thing to do is to take your time!
Don't lighten your hair in one session.
This is especially true if you're going from dark to blonde. This will help your strands to stay healthy and will result in less damage.
Most curly girls prefer to let a professional do the transition to blonde.
6. Rinse out the dye, deep Condition & style as usual
Once you've waited the recommended time:
wash out the dye thoroughly.
Use shampoos on scalp and hair, cleansing gently.
Let water run over your head until the water runs clear.
Use your favorite conditioner and mask to treat your freshly colored hair.
Style using your preferred curly girl routine and enjoy your new look!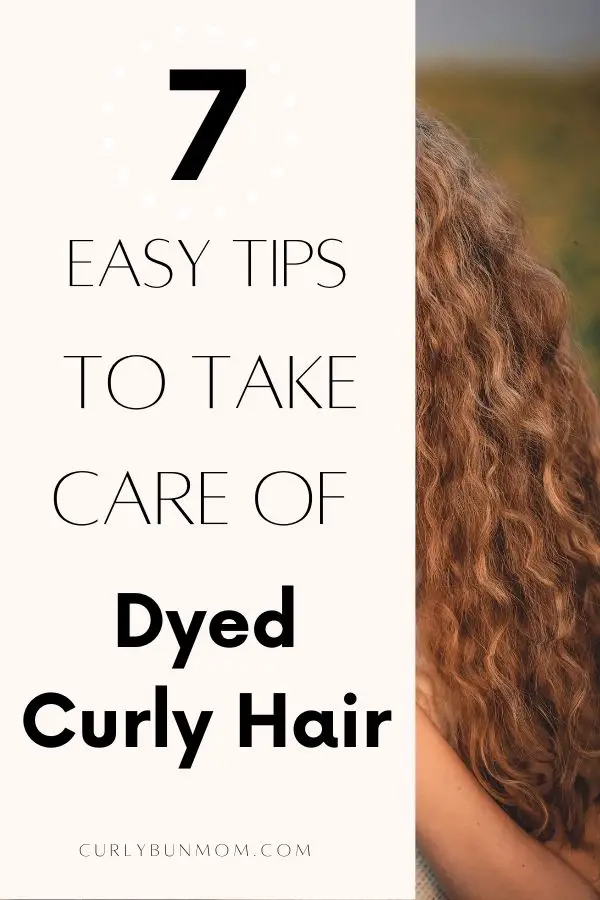 What To Do After Coloring Curly Hair
After coloring, to keep hair healthy the most important thing to do is take care of your hair. Here are some tips.
How To Take care of curls & Keep Hair Healthy After Dyeing It:
Use products that are hydrating and strengthening, like Olaplex No 3.
Be as gentle as you can with your scalp & hair and do a treatment as soon as possible.
Try not to shampoo for at least 5 days after coloring
Use sulfate-free shampoos that help to protect and preserve your color.
Condition and Deep condition once a week
Use a protein mask to strengthen every month
Follow a moisture-rich curly girl routine
It's very important that you don't skip using deep conditioners and leave-in conditioners on wash days!
Tip: If you dyed your curly hair blonde, use a purple shampoo. This helps to preserve the blonde color.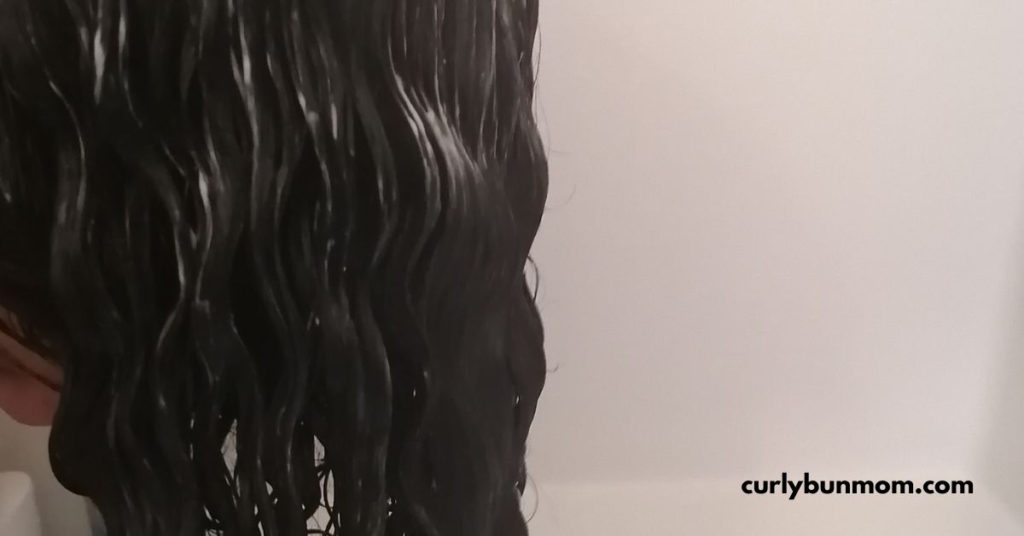 Last thoughts about Dyeing curly hair
So, if you've been wanting to change up your look by dyeing your hair a different color or shade, but have been hesitant because you think it might be too hard or cause damage, we hope this article has put your mind at ease.
Changing your hair color doesn't have to be scary – in fact, it can be a lot of fun!
And as long as you follow the tips in this article and take care of your curls after the fact with a good routine, there's no reason why you can't enjoy beautiful curls with vibrant new hues.
Remember, if you're not up for trying this at home, schedule an appointment with a professional who specializes and has a lot of experience doing it. At your appointment be clear about what you'd like your results to be and ensure that you get some recommendations for aftercare and products.
Have fun experimenting with different colors and shades – just make sure you keep these tips in mind for the health of your curls!
Have you ever dyed your curly hair at home? If so, what advice would you give someone just starting out?
Before You Go, You Will Love These Other Posts For Curly Hair:
Product recommendations
Product Reviews
Important Information To Care For Curls & Waves
Dyeing Textured Hair At Home Without Damaging It
Wavy & Curly Hair Routines & hairstyles