9 Breastfeeding and pumping Essentials To Make Mom life Easier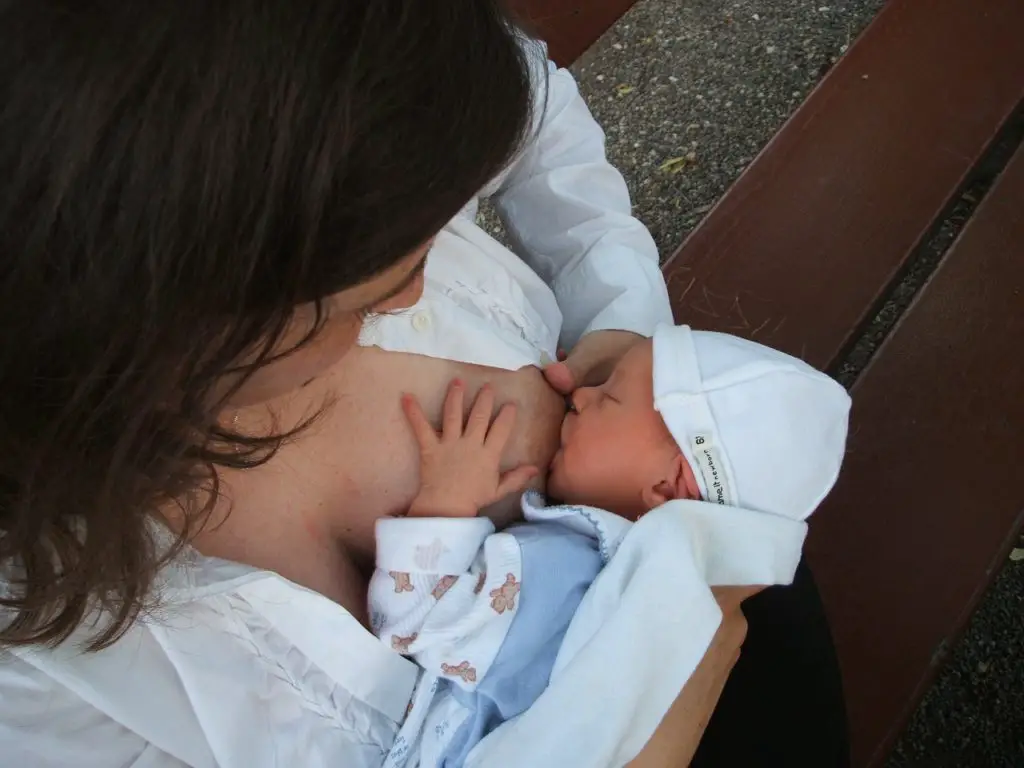 As a first time mom, I found myself completely unprepared for breastfeeding and to a larger extent for pumping.
I had spent so much time and energy on trying to conceive that once I was pregnant, I focused on every moment of my pregnancy that I never bothered to educate myself on breastfeeding or pumping. BIG mistake! The only knowledge I had was that "breast is best" for both baby and mama.
At the hospital, when I breastfed my first born, it felt very natural and I had no issues. I don't know if it was the adrenaline or the pain meds, or maybe a combination, but it felt like a walk in the park.
Unfortunately, things were different when I got home. All I felt was pain in both breasts. It was unreal, excruciating, and uncomfortable.
From the painful latch, to engorgement, to oversupply, plugged ducts and mastitis, I felt so overwhelmed with pain.
The only thing that kept me going was seeing how content my baby boy was when he was nursing. I held on to that and persisted.
Essentials to Make Breastfeeding & Pumping Easier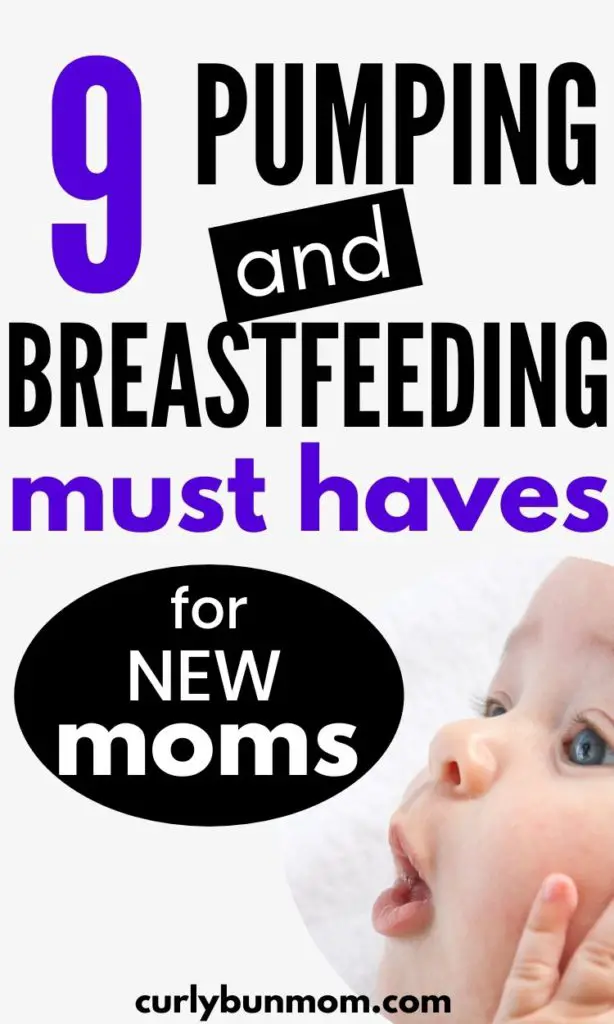 Thankfully, as time went by, I researched and found the best products to make nursing and pumping so much easier!  
There's little in this world that can compare with bonding with your baby while nursing.
My advice to any nursing or pumping mom is to ensure that you give yourself the best chance to bond easily with your newborn and baby by having the right products.
These 9 breastfeeding and pumping esssentials made nursing and pumping so much easier and more enjoyable for my babies and for me .
Affiliate Disclosure: "This post contains affiliate links, which means I receive a small commission, at no extra cost to you, if you make a purchase using this link."
Medela breast pump
I used a few breast pumps with my first son and nothing was better than the Medela breast pump. I never looked back and never felt like I needed to look for another pump. It was the most efficient and most comfortable. The flange options are amazing as most of the other pumps weren't able to fit me as well and it made pumping more painful and less efficient (I actually got less milk – which meant that my breasts weren't being drained which it needed to be as I had an issue with mastitis.)
The Medela pump was hands down! I used it to pump for all three kids, including when I went back to work. Because it's so quiet and efficient, pumping at work was not a hassale at all. I was able to pump enough milk to last them throughout their first year.
It's on the pricer side but it's 100% worth it.
Included:
Built-in breast pump (1)
Portable battery pack (1)
Removable cooler bag (1)
Contoured ice pack (1)
Four 5-oz. 150 mL breast milk bottles with lids
1 Double pumping breast pump kit includes: 1 set of PersonalFit Breast Shields 24mm, 2 breast shield connectors, 2 valves and membranes, 1 set of tubing
1 Power Adaptor dual-voltage 110/240V
Lansinoh Nipple Cream
This nipple cream is gold for me. Initially, I used it only when my nipples were dry. Someone mentioned to me that they used it at each pump session! This was such a game-changer! It was perfect for pumping because the cream is thick and protects the delicate skin. Admittedly, clean up was a little greasier but that's such a small price to pay for the pumping experience once I started using it.
The best thing about this cream is that it is super safe for both mom and baby. It's 100% natural, pure lanolin and hypoallergenic. It is also free from preservatives, parabens, fragrance or taste.
Another fantastic use is for eczema. Nothing else seemed to work for my daughter and because of the thick, creamy consistency I decided to try it on her and it worked SO WELL! I've been recommending it to others and they have found it to be helpful as well.
Lansinoh breastmilk bag
I've used quite a few breastmilk bags in my pumping life and there is absolutely no better bag.
These are easy to handle and lay the best for storage which is especially important if you're building up a freezer stash.
They are also very easy to write on (the date and volume) – you'd think this isn't an issue, but when you have a large stash, it can get confusing. Some other bags that I have used weren't easy to write on and it just made things a little difficult.
Perhaps most importantly, these are the most durable bags I've ever used. Some of the other bags I have used tore during the freezing process and the last thing you want to do is to waste your baby's breastmilk when thawing.
OXO bottle brush
I wouldn't have thought that bottle brushes varied much but this bottle brush is far superior to others that I've used.
I especially love it because it cleans really well. The shape and size of the brush allows it to clean the bottom and at the top so easily.
It's also durable and has it's own convenient storage stand that is super easy to wash and maintain.
Lansinoh TheraPearl Breast Therapy Pack
Not all moms seem to need this but especially in the early days when the engorgement is out of this world, having these feels like a spa day for your breasts.
TheraPearl 3-in-1 Breast Therapy gel packs provide therapeutic relief for common breastfeeding challenges. Cold therapy helps relieve engorgement while hot therapy encourages milk let-down and helps relieve plugged ducts & mastitis.
TheraPearl Therapy Packs can also be used warm right before pumping to encourage milk let-down and reduce time spent pumping.
Leachco Cuddle-U Basic Nursing Pillow
I know there are moms who like to and perhaps even prefer using a regular pillow. But this nursing pillow has held up really well through 4 babies! It's soft yet sturdy, multipurpose for baby and most of all it's extremely comfortable for baby, mom AND dad.  
This nursing pillow doubles as a baby lounger with a seat wrap to keep baby safe. It's also ideal to use for tummy time and support when sitting up.
Water bottle
Of course, any water bottle would choose would be great. I personally didn't use this bottle but I found it while browsing and fell in love with it. Not only is the message on the bottle so inspiring, but it also features hourly markings to keep you going. It's made of durable, eco-friendly Tritan and is 100% BPA-Free. As an added bonus, this bottle is stain and odor resistant.
Rainbow Light® Prenatal One Non-GMO Project Verified Multivitamin Plus Superfoods & Probiotics 
Definitely consult your doctor for recommendations before using a pre or post natal vitamin.
I try my best to eat well when I'm pregnant and breastfeeding but I'm pretty sure I have many off days. To ensure that baby and I have the best chance of getting all the nutrients we need, I have taken prenatal and breastfeeding vitamins.
The Rainbow Light is my favorite as I found it was the gentlest on my system. These prenatal multivitamins contain a digestive support blend and plant-sourced enzymes and are gentle enough to be taken on an empty stomach.
Back hot/cold gel pad
Sitting to breastfeed as much as a baby needs can be brutal on your back. Similar to the breast pads, these gel pads can be applied both hot and cold and helps to ease your tired back.
The TheraPAC Pad as an adjustable strap that makes it super easy to use while breastfeeding and pumping.
It can also conveniently be used on other parts of your body – knee, arms, hips, legs – to name a few!
Wrapping It Up 
These breastfeeding and pumping essentials have proven to be invaluable must haves for all my babies. They've all played an instrumental part in my journey to loving breastfeeding and pumping. What are your must-haves to have a better breastfeeding and pumping experience?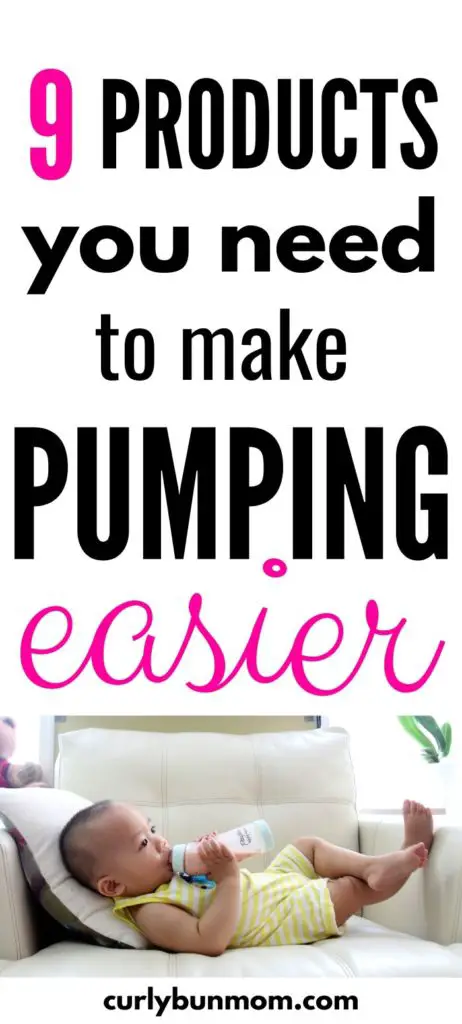 You May Also Like