Step By Step – How To Squish To Condish Curly Hair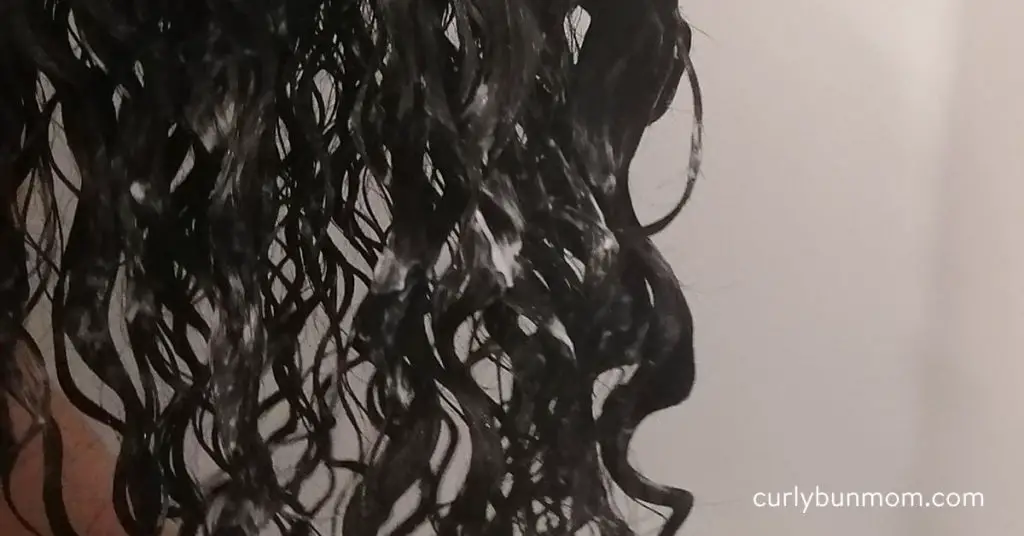 This step by step squish to condish curly hair guide will help you to improve the hydration and health of your hair. So, whether you have wavy hair (2a, 2b, 2c hair) or curly hair (3a, 3b, 3c hair) you can benefit from this super easy curly girl technique.
What Is The Squish To Condish Method
Squish to condish is a method of deeply moisturizing your curly or wavy hair while you're conditioning it.
This is done by applying a generous amount of conditioner to dripping wet hair and then scrunching or squishing them into your curls to encourage deeper penetration of your preferred curly girl conditioner.
3 benefits of Squish To Condish
intensifies hydration in curls and waves
reduces frizz
encourages maximum curl definition
Step By Step Squish To Condish
Here's how to squish to condish
Cleanse your hair with your preferred shampoo or co wash
Rinse shampoo thoroughly from hair
Apply conditioner generously to your dripping wet hair
Detangle your hair
Flip your head upside down
Gently scrunching your curls from root to scalp
Flip your head to the right side
Gently scrunching your curls from root to scalp
Flip your head to the left side
Gently scrunching your curls from root to scalp
Rinse throughly while gently scrunch your hair from root to scalp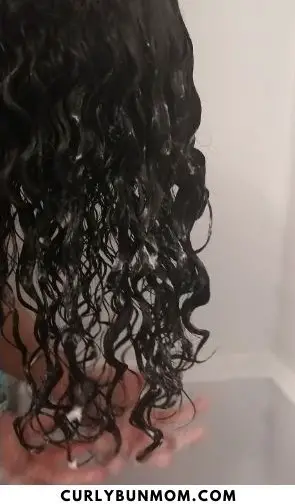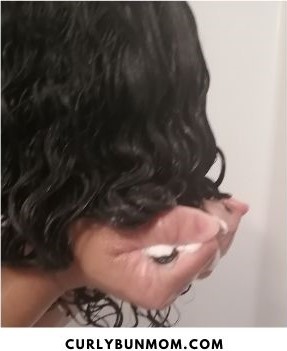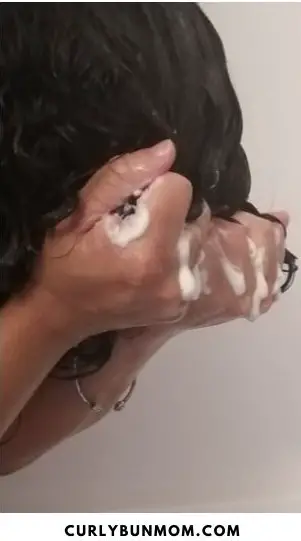 Key tips for success
Ensure that your hair is dripping wet
Apply enough conditioner so that your hair is very slippery and feels like seaweed
When you scrunch with the water and conditioner in your hair, you want to hear a squishing sound
Big defined curl clumps should form
How Long Does It Take
The length of time you take to complete this method on wash day depends on the health of your hair and your personal preference.
It may also take a few tries to figure out what works best for your hair.
However, for starters, you can rinse when excess water is no longer dripping out when you scrunch your curls.
Do You Rinse Your Hair After Squish To Condish
Always follow the directions on your curly girl conditioner. All conditioners will recommend thoroughly rinsing the product out of your hair.
Rinsing conditioner from your curls or waves is extremely important. Leaving conditioner in your hair can lead to an imbalance of moisture vs protein in your hair and cause hygral fatigue.
Squish To Condish With Leave In Conditioner
Instead, when you're styling your hair you can scrunch your preferred curly girl leave in conditioner into your hair – following the steps outlined above.
This will allow you to benefit from the squish to condish technique with a product that is designed to stay in your hair.
Continue with your styling routine as usual.
What Do You Do After Squish To Condish
After rinsing, style your hair as usual. Try these posts if you're looking for a curly hair routine or wavy hair routine.
I hope this post helps you get the curls or waves that you've been after. Let me know how it works out for you in the comments below.
Before You Go, You Will Love These Other Posts For Curly Hair:
Product recommendations
Product Reviews
Important Information To Care For Curls & Waves
Dyeing Textured Hair At Home Without Damaging It
Wavy & Curly Hair Routines & hairstyles