Curly Girl Tips & Easy Routine For Moms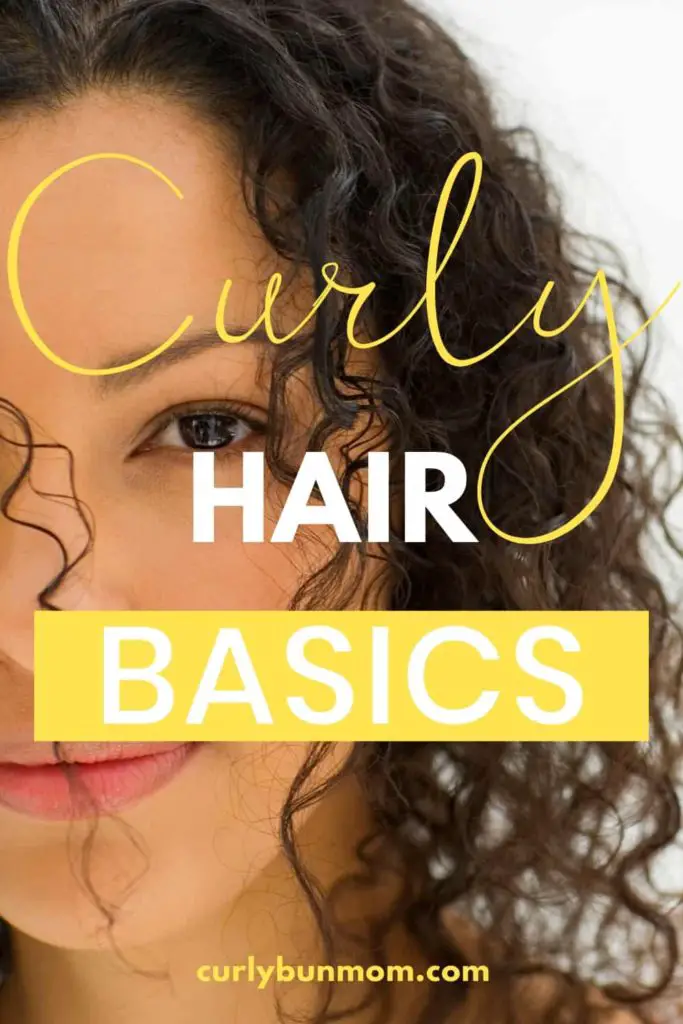 If you're like most moms, you're always on the go. You don't have time to spend hours on your hair every day. That's why we've put together this easy curly hair care routine for busy moms! We'll give you tips on how to take care of your curls and keep them looking their best, even when you're short on time. Plus, we'll show you how to create a simple routine that will fit into your busy schedule. So read on and learn how to take care of your curly hair!
Affiliate Disclosure: This post contains affiliate links, which means I receive a small commission, at no extra cost to you, if you make a purchase using this link.
My 3a 3b Curly Hair Care Journey
In my younger days, I hated my curly hair and I longed for the day I could relax it. When I eventually relaxed it, I hated it so I cut it off and grew it back. At that point, I searched for a product to tame my frizz and I found gel. Gel was my best friend. I figured out on my own, without the internet (yes, I'm that old! Lol) how to style my hair with gel. My hair looked awesome once styled and I was absolutely in love with my curls. 
My gel routine was my go-to for many years but the flaking drove me insane! Surely there was a better product that I could afford. Eventually, I found mousse. 
I became OBSESSED! It had the hold I loved without the flakes and crunch. 
But still, it was a lot to have to wash out quite often and my hair was pretty damaged and dry. This wasn't much of an issue but when I became a mom, I really didn't have the time to prioritize washing my hair often.
Since becoming a mom, my hair has been in a bun more than ever and I wanted a way to effortlessly and safely rock my curly bun all week if I needed to (ok not if, but when).
Curly Hair Care Tips For Busy Moms
If you have curly hair, then you know that it can be both a blessing and a curse. On one hand, you have gorgeous, natural curls that are the envy of many women.
On the other hand, your hair can be difficult to manage and style, especially if you're short on time.
Fortunately, there are some easy tips and a routine that you can follow to help take care of your curly hair. For a more indepth look at curly hair care for beginners, please take some time to read this informative article.
Curly hair tends to be on the drier side, so hydration is key for healthy curls and an easy routine.
However, the main thing to keep in mind about curly hair care is that you need to balance protein and moisture in your curls. Basically, if your hair is dyed, use products with some protein. If your hair is natural, then just stick to a mix of protein and moisture rich products.
Easy Curly Hair Routine for Moms
Wash with sulfate free shampoo
Condition & detanlge
Deep condition
Style with one product
Diffuse
Refresh as necessary
wash With Sulfate Free Shampoo
Sulfate free shampoos will cleanse your hair without stripping or damaging your strands.
When washing your hair, only apply shampoo to your scalp and use your fingertips or a shampoo brush to gently scrub.
As you rinse, the shampoo that runs down the length of your hair is sufficient to cleanse your ends.
My favorite shampoo is the Daily Hydration Shampoo by Shea Moisture. You can buy it on Amazon and read my full review here.
Condition & Detangle
Apply enough conditioner to your curls to easily detangle. After applying, use a detangling brush like this Tangle Teezer to gently detangle from ends to root. Rinse thoroughly and move on to deep conditioning.
My favorite conditioner is the Shea Moisture Daily Hydration Conditioner – you can read my review here.
Deep Conditioning
One of the most important steps in your curly hair routine is deep conditioning. Commit to deep conditioning your curls every week and you will find that styling your hair becomes even easier!
The type of deep conditioner will depend on your hair's needs so be sure to assess your curls before. You can check this post and this post to determine the type of conditioner you need.
Follow the product's instructions regarding how to apply and the length of time to leave the deep conditioner in and then rinse thoroughly.
Style Your Curls
Now for the fun part – styling your curls.
If you're short on time, one styling product would be best for you to use. However, depending on your hair and on the environment, you may need to add in a product with strong hold for your wash day results to last.
Some great products to try for maximum curl definition:
For hold:
Diffuse Your Curls
Diffusing your curls is best when you're short on time. It may take some time to diffuse, but the results will last longer.
Almost any diffuser would work but if you want to splurge on yourself and save yourself some drying time, check out the dyson diffuser. It's pricey but curly girls swear by the results and the length of time taken to dry your curls will be significantly reduced.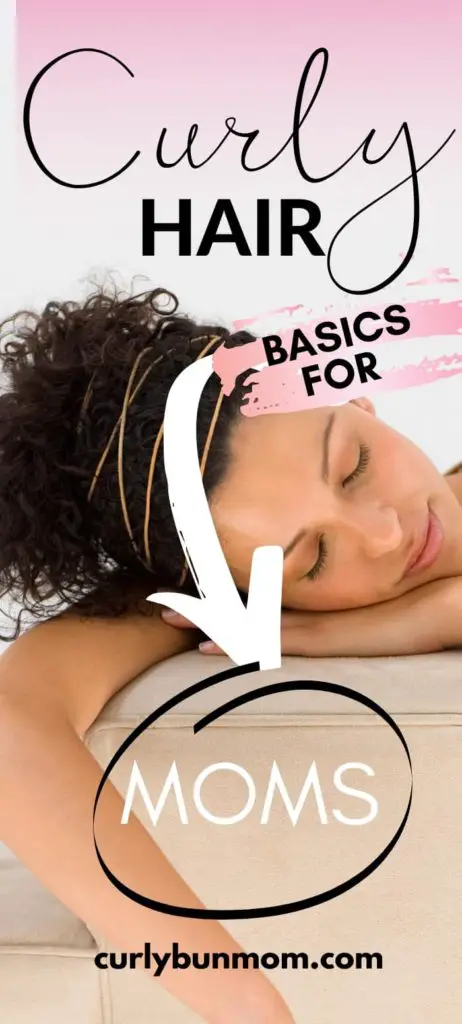 Refresh Days
On refresh days, all you need to do is spritz some water and a little extra product (if needed) on the parts of your curls that need a little extra love, finger coil, or scrunch and you're done!
Check out this easy refresh day routine.
Know Safe Curly Hair Products
As a busy curly mom of three, I ensure that I use good curly hair care products for my hair by keeping an updated list of safe brands and products that I'd like to test. 
For the most part, I can use the same products for a considerable period. However, depending on the weather and the condition of my hair, I have to switch products and brands from time to time.
Experimenting is the best thing you can do. 
To quickly and easily check if a product is curly hair safe, just put the product into a website like, Curlscan.
I hope these curly hair care tips for beginners make you fall in love with your curly hair again. If you're now starting your curly hair journey and would like to follow the curly girl method, check out this easy guide to get you started with the CG method.
Leave me a comment below to let me know what are some of your curly hair tips and fave hair products.
Before You Go, You Will Love These Other Posts For Curly Hair: