Curly Girl Tips For Beginners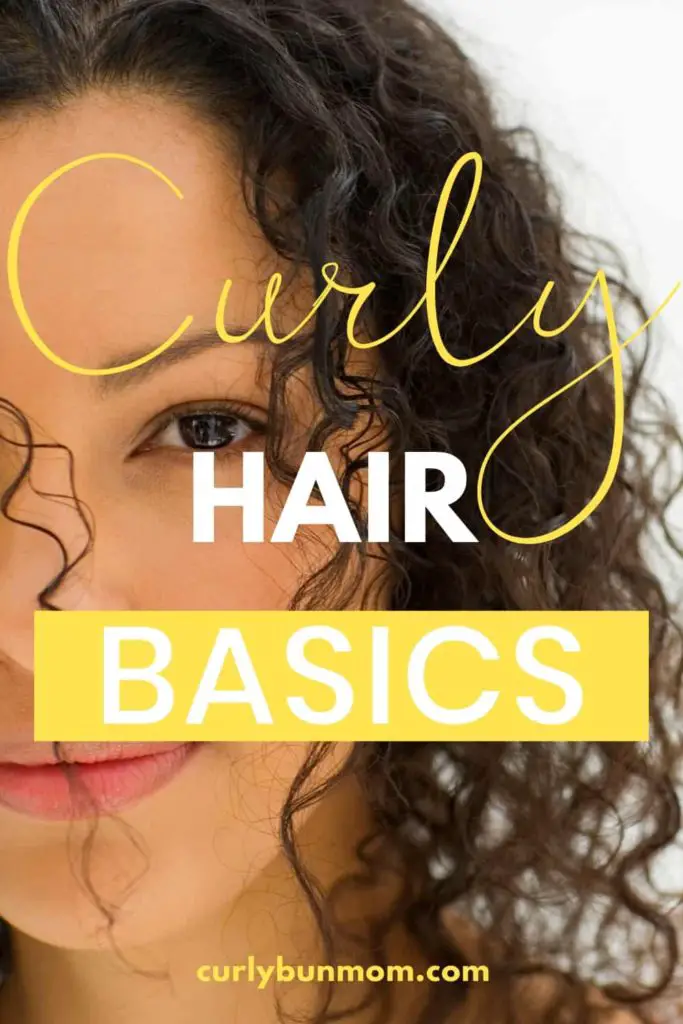 It's time to fall in love with your curly hair all over again with these curly hair tips for all curly girls.
Let me guess – you've landed on this page because you love your curly hair but you just don't know where to start and you're frustrated. You're searching for those curly hair secrets that will make your curly hair look good! You're in luck! Because here, I'm sharing my best curly hair tips for beginners.
Affiliate Disclosure: This post contains affiliate links, which means I receive a small commission, at no extra cost to you, if you make a purchase using this link.
My 3B Curly Hair Care Journey
In my younger days, I hated my curly hair and I longed for the day I could relax it. When I eventually relaxed it, I hated it so I cut it off and grew it back. At that point, I searched for a product to tame my frizz and I found gel. Gel was my best friend. I figured out on my own, without the internet (yes, I'm that old! Lol) how to style my hair with gel. My hair looked awesome once styled and I was absolutely in love with my curls. 
My gel routine was my go-to for many years but the flaking drove me insane! Surely there was a better product that I could afford. Eventually, I found mousse. 
I became OBSESSED! It had the hold I loved without the flakes and crunch. 
But still, it was a lot to have to wash out quite often and my hair was pretty damaged and dry. This wasn't much of an issue but when I became a mom, I really didn't have the time to prioritize washing my hair often. Since becoming a mom, my hair has been in a bun more than ever and I wanted a way to effortlessly and safely rock my curly bun all week if I needed to (ok not if, but when).
Understanding My Curly Hair
I started researching online and found lots of varying curly hair care tips and tricks. While it can be fun to research, it can definitely get intense…too intense. The rules are enough to make some of us just want to give up. 
Thank God for the age of YouTube. I found a few fantastic curl experts who are so knowledgeable and take the time to break down curly hair care. They made me want to actually take care of my curls (not just make them look good).
However, being a busy mom of 3, I don't have the time to devote to a very involved curly hair routine. I needed to learn the best curly hair care tips to improve and maintain healthy curly hair. So, I researched and experimented with my curly hair care until I came up with these best curly hair tips and practices for beginners.
Curly Hair Care Tips For Beginner Curly Girls
Now that you know my struggles, let's jump in to the first 2 curly hair care tips that changed my curly hair routine. Knowing your curly hair type and your curly hair porosity are the first curly hair tips you need to know as a beginner. Once you understand your curly hair's type and porosity, planning your curly hair routine is easy.
Curly Girl Tip 1 – Know Your Curly Hair Type
Hair types range from 1 to 4 c. Straight and wavy are classified between 1 and 2c. Curly hair types range from type 2a to 4c. 
Most of us have a combination, with sections of our hair being different. For me, it's the back – it's much courser and tends to need extra TLC. 
A quick google search can help you find your hair type or try this link.
Curly Girl Tip 2 – Know Your Curly Hair Porosity 
Understanding the importance of knowing your curly hair porosity can be the biggest game-changer. 
Basically, hair porosity determines the way it is moisturized. It typically falls into 3 types:
Low – cuticles are flat and closed and are resistant to moisture – this type of hair doesn't have good absorption of  products
Tips – wash with warm water, deep condition with heat, style on damp (not soaking wet) hair. Use protein-free products and less curl butter. 
Medium – cuticles are opened enough 
High – cuticles are open and dry quickly. It also sucks up moisture very quickly. 
Tips – Wash with cold water to seal in moisture. Use creams and butters with protein. Style on wet hair. 
Curly Girl Tip 3 – Follow Curly Hair Do's
Before creating a good curly hair routine for yourself, it's helpful to know the basic Curly hair do's and don'ts. Knowing curly hair care best practices will also help you to stay on track by making it easier to create good curly hair care habits.
Use a gentle cleanser once per week
Deep condition at least once per week
Detangle using fingers or wide tooth comb
Squish to condish 
Don't wash out all of the conditioner 
Use a microfiber towel or T-shirt to dry
Style with curly friendly products
Use stylers for your hair type and porosity
Apply enough styling product 
Apply product to wet or damp hair depending on hair type and porosity
Style using Denman brush 
Scrunch
Follow a good weekly styling routine 
Maintain a good hair sleep routine
Have a good daily curl refresh routine
Use as little heat as possible
Experiment
Trim often
Maintain a healthy diet
Drink enough water
Curly Girl Tip 4 – Avoid Curly Hair Dont's
Avoid these four curly hair don'ts and your curly hair is definitely going to thank you!
Don't wash your hair every day
Avoid brushing or detangling dry hair
Do not dry your hair with a regular towel – use a microfiber towel or cotton T-shirt
Don't sleep on just any pillowcase- put hair up in a pineapple using a satin hair tie and sleep on a satin pillowcase or wear a satin bonnet
Curly Hair Girl Tip 5 – Know Safe Curly Hair Product Ingredients
There are resources available that provide a comprehensive list of both good and bad ingredients but they're filled with words I can't pronounce or spell, far less remember when I'm out shopping (but it's a good list to have handy).  
I encourage you to do as much research as you can. Whenever I do have some time, I research a particular product I've been wanting to try.
This is a great video by two of my fave curly girl youtubers, explaining curly hair ingredients and how to shop for good quality products.
Here are two websites where you can input the ingredients (copy and paste from the brand's website) to know if they are safe for curly hair: CurlyScan, Is It CG? and Curlsbot.
Basically, you want to look for products that are silicone, paraben, and sulfate FREE. 
Silicones
These prevent moisture from getting into the hair and tend to build up in the hair leaving it looking limp and blah. To remove product build-up harsh sulfates may be necessary, which can then damage the hair shafts.
These ingredients are easy enough to spot as they usually end in 'cone', 'conol', or 'xane'. 
There are however, a couple of exceptions to this, as you can see in the alternatives.
Alternatives: choose silicone products that are water-soluble as these are removable with water only. Look for Dimethicone Copolyol, Lauryl Methicone Copolyol or silicones with PEG as a prefix
Personally, from time to time I still use hair products with silicones as they perform well on my hair in a pinch. For the most part though, I try to limit using them to style.
Parabens
These are used as preservatives. They work to increase the shelf life of products but have been linked to some health issues, including hormonal imbalances and breast cancer – look out for ingredients such as methyl, propyl, butyl or ethyl.
Sulfates 
These are harsh chemicals found in household cleaners that are effective in making hair (and surfaces) clean but will strip the natural oils from your hair, thereby causing damage.
You can easily spot these ingredients with "ate" at the end.
Alternatives: Look for gentler surfactants. 
The most popular gentle surfactants: Sodium Lauriminodipropionate, Disodium Lauroamphodiacetate, or Cocamido propyl betaine (most popular).
Other noteworthy ingredients:
Phthalates 
These chemicals are used to preserve color and scents but may be linked to health issues.
Alcohols
It's common knowledge that alcohol is drying and therefore will damage hair, so it's wise to avoid products made with alcohols like ethanol, ethyl or isopropyl.
Alternatives: Some alcohols are actually beneficial to our hair. These ingredients help to hydrate the hair – Cetearyl alcohol, cetyl alcohol, myristyl alcohol, lauryl alcohol, and behenyl alcohol
Curly Hair Girl Tip 6 – Choose The Best Curly Hair Products
Choosing a curly hair care product really doesn't have to be as daunting as it seems. Just keep these 3 tips in mind:
It's helpful to know that the first ingredients listed are higher in concentration in the product. The ones lower on the list are typically in smaller amounts – if a product says on the label that it contains coconut oil but that's listed near the end of the ingredients, it may only be a small or insignificant amount.
Select mild cleansers to avoid drying out and damaging your hair. Harsh sulfates strip product build-up, but also your natural oils.
Use conditioners and stylers that contain water-soluble silicone ingredients as these provide slip without product build-up and can be easily and gently be removed with water.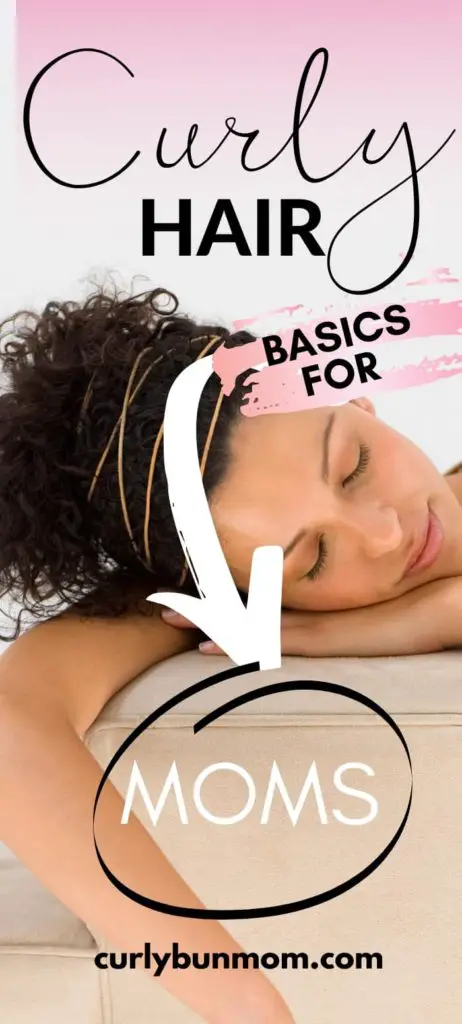 Still Too Confusing? Simplify Even More!
If you're like me, having the list handy is nice but it's still a challenge to find products on my own as a busy mom. I rely heavily on YouTubers and bloggers who already have a wealth of knowledge about everything curly. 
When time permits, I like to look at product reviews (most times that's how I become aware of new products) and "top picks" from my favorite Curly YouTubers. I also like to look at some routines and trends – for instance, I learned how to use a Denman brush.
Know Safe Curly Product Brands
As a busy curly mom of three, I ensure that I use good curly hair care products for my hair by keeping an updated list of safe brands and products that I'd like to test. 
For the most part, I can use the same products for a considerable period. However, depending on the weather and the condition of my hair, I have to switch products and brands from time to time.
Experimenting is the best thing you can do. 
These are the best brands I've seen online and experimented with:
I hope these curly hair care tips for beginners make you fall in love with your curly hair again. If you're now starting your curly hair journey and would like to follow the curly girl method, check out this easy guide to get you started with the CG method.
Leave me a comment below to let me know what are some of your curly hair tips and fave hair products.
Before You Go, You Will Love These Other Posts For Curly Hair:
You May Also Like