45 Best Drugstore Curly Girl Method Approved Products List 2023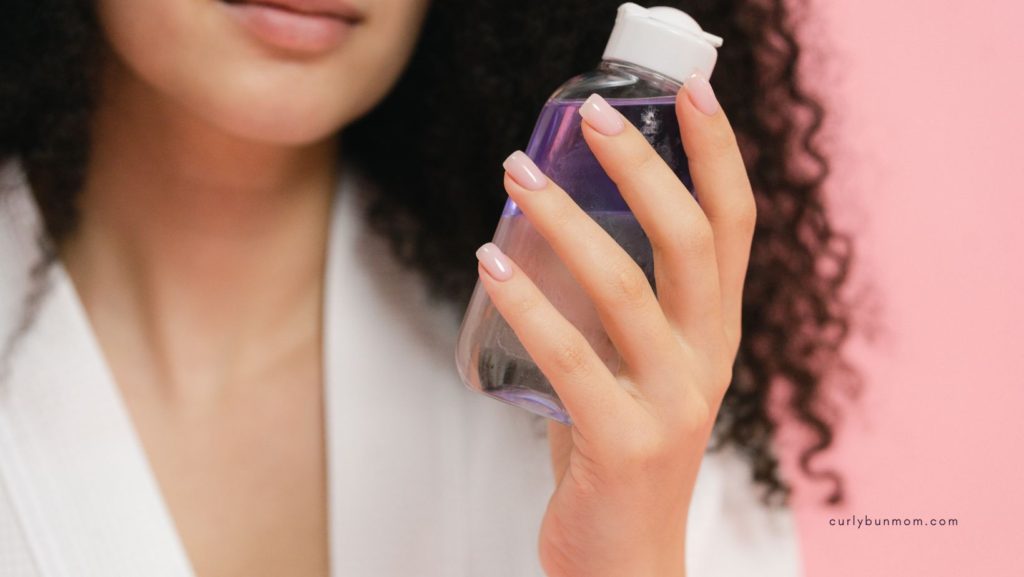 In this post, I'm sharing over 45 of the best affordable, drugstore curly girl method approved products you must try.
So, if you're looking to follow the curly girl method on a budget, I've got you covered!
All of these drugstore CGM (curly girl method) Approved products are under $15.
The Curly Girl Method (CGM), developed by Lorraine Massey, is a hair care routine designed to help you achieve healthy, frizz-free curls.
The best part? You don't need to splurge on high-end products to follow the CGM.
There are plenty of affordable drugstore options available that align with the method's guidelines.
From curly girl method approved shampoos, conditioners and deep conditioners to leave ins, curl creams and gels, I'm sure you'll find some faves after trying these affordable curly girl products.
Bookmark this page for easy reference on your drugstore run for your curly girl hair products.
Affiliate Disclosure: "This post contains affiliate links, which means I receive a small commission, at no extra cost to you, if you make a purchase using this link."
How To Check If It's A Curly Girl method Approved Product
When searching for Curly Girl Method (CGM) approved products, it's essential to know what ingredients to avoid.
The CGM discourages the use of sulfates, silicones, drying alcohols, and non-water-soluble waxes, as they can be harsh on your curls or weigh them down.
To check if a product is CGM approved, carefully examine the ingredient list on the packaging.
Look out for any sulfates (e.g., sodium lauryl sulfate, ammonium laureth sulfate), silicones (e.g., dimethicone, cyclomethicone), drying alcohols (e.g., isopropyl alcohol, ethanol), or non-water-soluble waxes (e.g., beeswax, paraffin).
If a product is free from these ingredients, it's likely CGM approved.
You can also use online tools, such as the Curlsbot Ingredient Checker, Is it CG" or Curlscan websites, to quickly determine whether a product is Curly Girl Method approved.
These sites take the guesswork out when you're choosing a curly girl method product, especially if you're now beginning the curly girl method.
By making informed decisions about the products you use, you'll be well on your way to embracing your natural curls with the CGM.
Quick recap – CGM Products will typically contain no:
sulfates
parabens
silicones
drying alcohols
mineral oils
waxes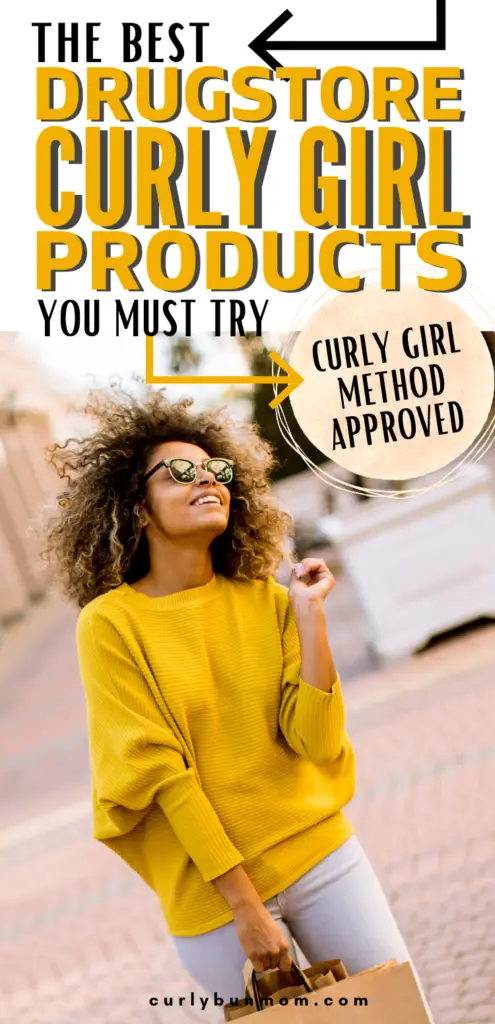 Drugstore Curly Girl Method Approved Products
To make it easy, these drugstore curly hair products can be purchased on Amazon by clicking on any of the products below.
You can also click on a category below to jump to each section if you're looking for a specific type of product.
After personal trial and error, I've compiled a list of my top drugstore CGM approved products that will help you achieve healthy, defined curls without breaking the bank.
These curly girl method product recommendations will work well for various curl types, making it easier for you to find the perfect fit.
From gentle shampoos and nourishing conditioners to effective curly girl method approved styling creams and gels, these budget-friendly picks prove that you don't need to spend a fortune to maintain your curls.
Let's jump in with my personal curly girl method approved product favorites and kick-start your journey to healthier, more defined curls.
Affordable, Curly Girl Approved Products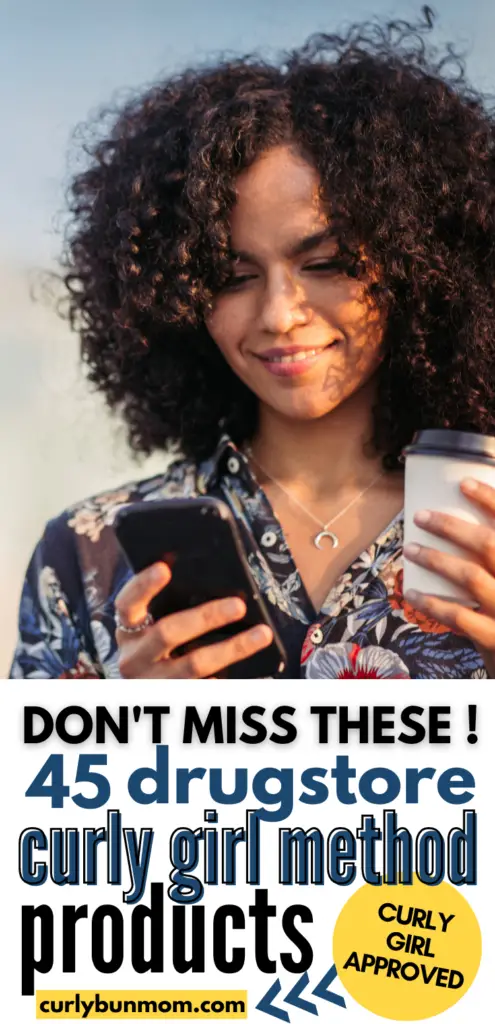 Curly Girl Approved Shampoos
As a fellow curly girl, I know how important it is to find curly girl method approved shampoos that cleanse our hair without causing damage.
Sulfates are notorious for stripping our hair of its natural oils, which can leave our curls dry and frizzy.
That's why I've made it my mission to find the best drugstore curly girl approved shampoos that are not only sulfate-free but also budget-friendly.
Give these affordable curly girl shampoos a try, and I'm confident you'll find your new go-to product for nourishing your gorgeous curls.
You may also love these posts: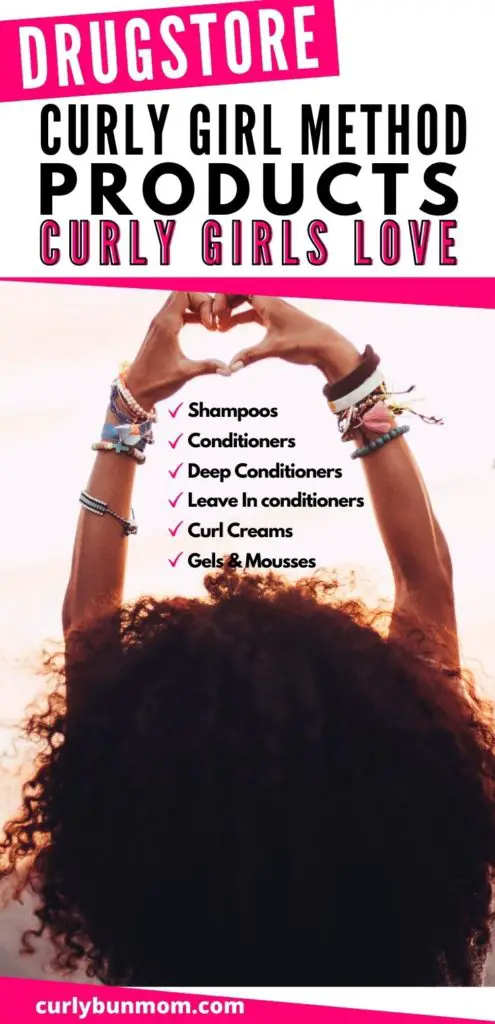 Curly Girl Approved Conditioners
If you are following the Curly Girl Method, I understand the importance of selecting conditioners that not only nourish our curls but also make our hair care routine more manageable.
With this in mind, I've handpicked my favorite drugstore curly girl approved conditioners that are free from harsh ingredients like silicones, parabens, sulfates, and drying alcohols.
These conditioners not only deliver ample moisture but also offer excellent slip, making detangling a breeze.
I'm excited to share my top picks with you, as I believe they'll make a noticeable difference in your hair care journey.
Give them a try and discover the transformative power of the right cgm approved conditioner for your curls.
If you're looking for other options, check out these curl-friendly conditioners.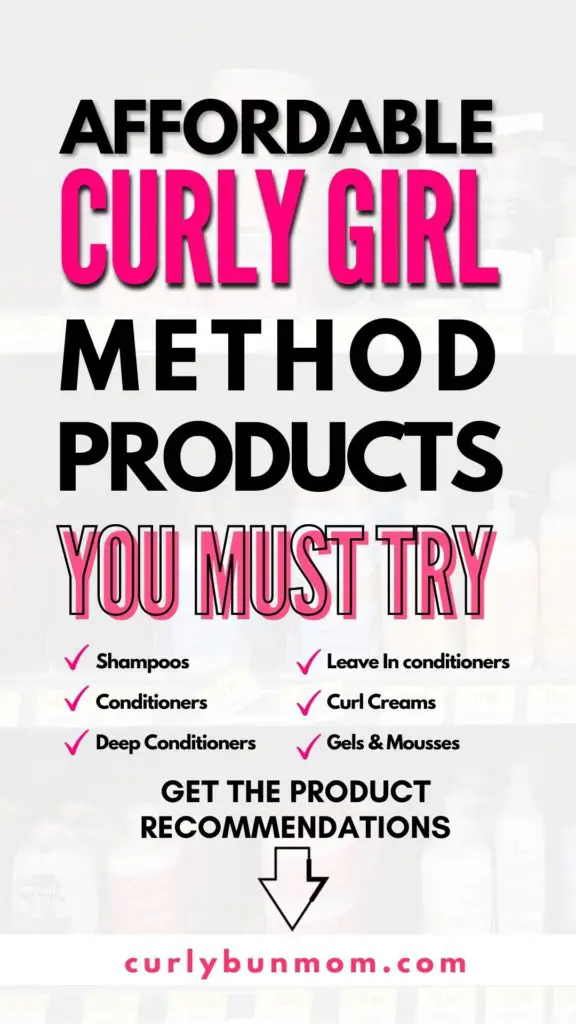 Curly Girl Approved Deep Conditioners
As a curly girl, you know the importance of keeping your curls well-hydrated.
One of the most effective ways to quench those thirsty locks is by incorporating a deep conditioner into your routine once a week, every week.
Deep conditioners are specially formulated to penetrate the hair shaft, moisturizing your hair from within, resulting in softer, frizz-free curls.
To ensure optimal results, be sure to follow the product's instructions regarding how long to leave it in your hair.
With so many deep conditioners on the market, it's crucial to find one that is curly girl method approved that caters to your curls' specific needs.
I'm excited to share my personal favorites with you, as I believe they will make a significant impact on the health and appearance of your curls.
Give them a try, and embrace the transformative power of a well-chosen curly girl method approved deep conditioner.
Drugstore Curly Girl method approved deep conditioners:
You may also love these posts: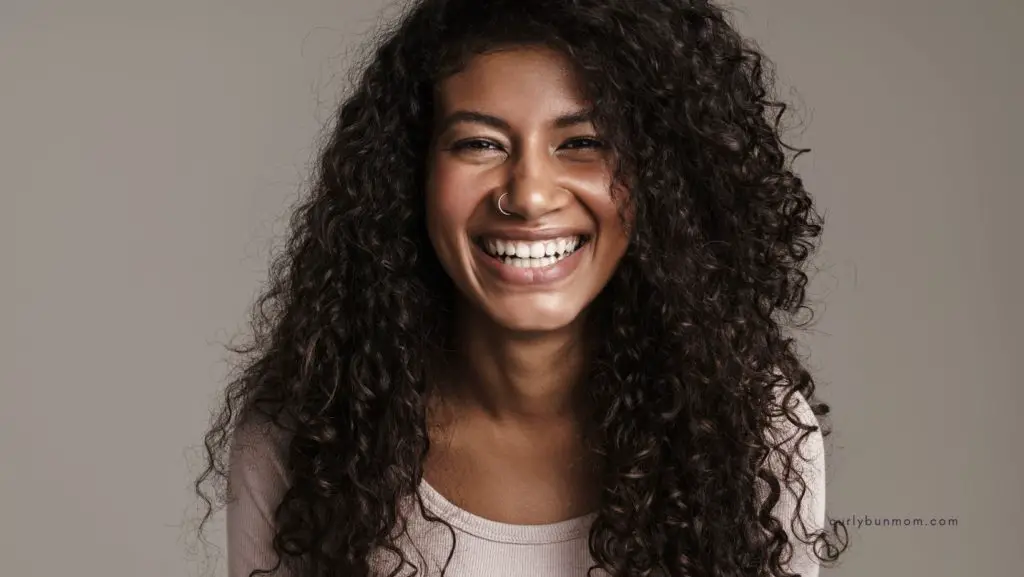 Approved Curly Girl Leave In Conditioners
To minimize frizz, using a leave-in conditioner is key.
The best leave in conditioners helps detangle and soften your curls.
Additionally, they hydrate and prepare your curls for your other styling products, like your curl cream and gel.
These are a few of my favorite curly girl method approved leave in conditioners for curly and wavy hair that you can find at the drugstore.
These products will help keep your curls healthy and hydrated, without breaking the bank.
For more options, try these cgm approved leave in conditioners.
Curly Girl Approved Curl Creams
Curly girl method approved curl creams are very important in your curly girl routine because they provide your curly hair with extra hydration and moisture to look its best.
Curl creams are usually applied to wet hair before styling with your brush or scrunching.
They help define curls, reduce frizz, and add shine.
They come in a variety of textures, from light and fluffy to thick and heavy.
You'll want to experiment until you find the cream that works best for your hair type.
Some curl creams contain ingredients that can be harsh on curly hair, like sulfates and silicones.
So, it's important to read the ingredients list before purchasing.
Curly girl-approved curl creams typically contain natural ingredients that are beneficial for curly hair.
If you're looking for an affordable curl cream, check out some of the drugstore brands below.
All of these creams have been approved by the curly girl method community.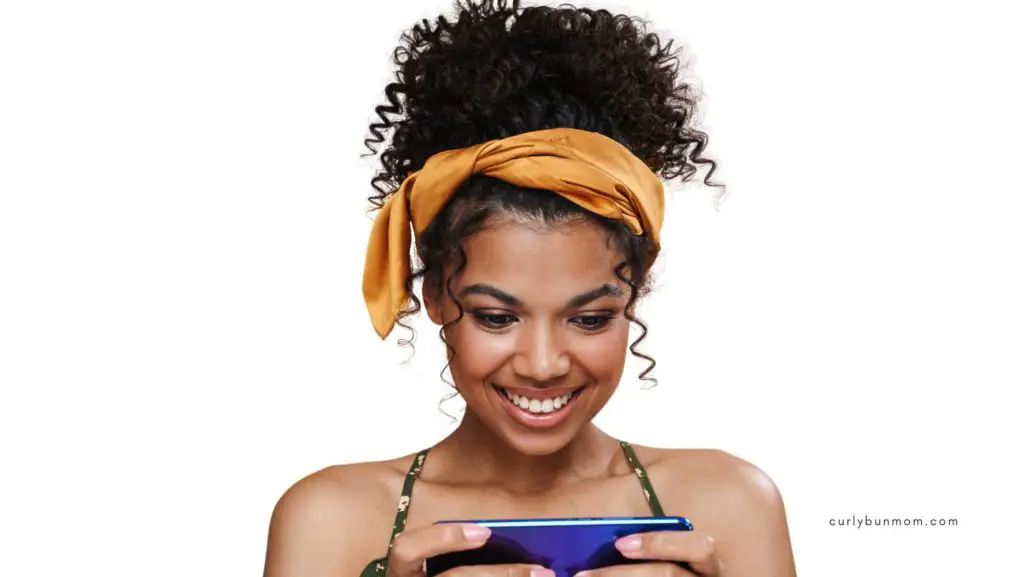 Affordable Curly Girl Approved Gels
I know that finding the right curly girl method approved gel can make all the difference in achieving beautifully defined curls while maintaining hair health.
The good news is that there are plenty of budget-friendly cgm approved gels available, and I'm excited to share my favorite picks, all under $15.
Gels truly are a curly girl's best friend, as they not only help hold our defined ringlets and beachy waves but also combat frizz and add a touch of shine.
I've personally tried and tested these affordable gels and found them to give great and reliable results. Give them a try and discover the power of a well-chosen gel to elevate your curls to new heights.
Favorite drugstore curly girl Method Approved gels:
You may also love these posts: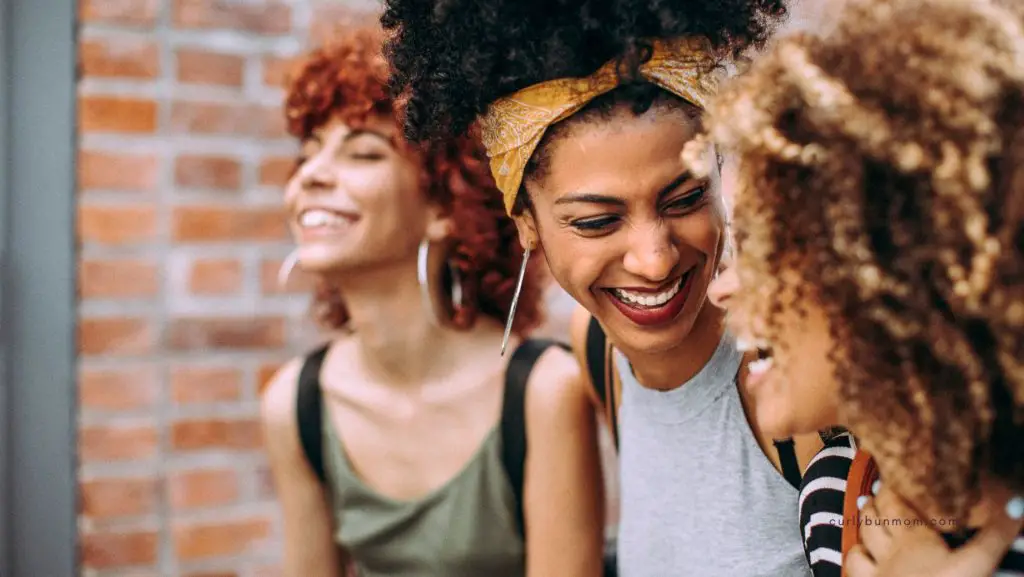 Curly Girl Approved Mousse Products
Mousse has always been a staple in my curly hair care routine, as it provides hold without weighing my hair down.
It's fantastic for defining curls and taming frizz, and the best part is that most curl girl approved mousses are affordable and readily available at drugstores.
I've found that mousse works exceptionally well for wavy-haired individuals with 2a, 2b, or 2c hair types.
I have 3a and 3b curls and the curly girl method approved mousse still deliver bouncy curls for me, while gels offer longer-lasting results on wash days.
If you're on the hunt for a budget friendly mousse that will give you hold and help you achieve voluminous, defined and bouncy curls, I highly recommend exploring some of the best Curly Girl Method approved mousse options listed below.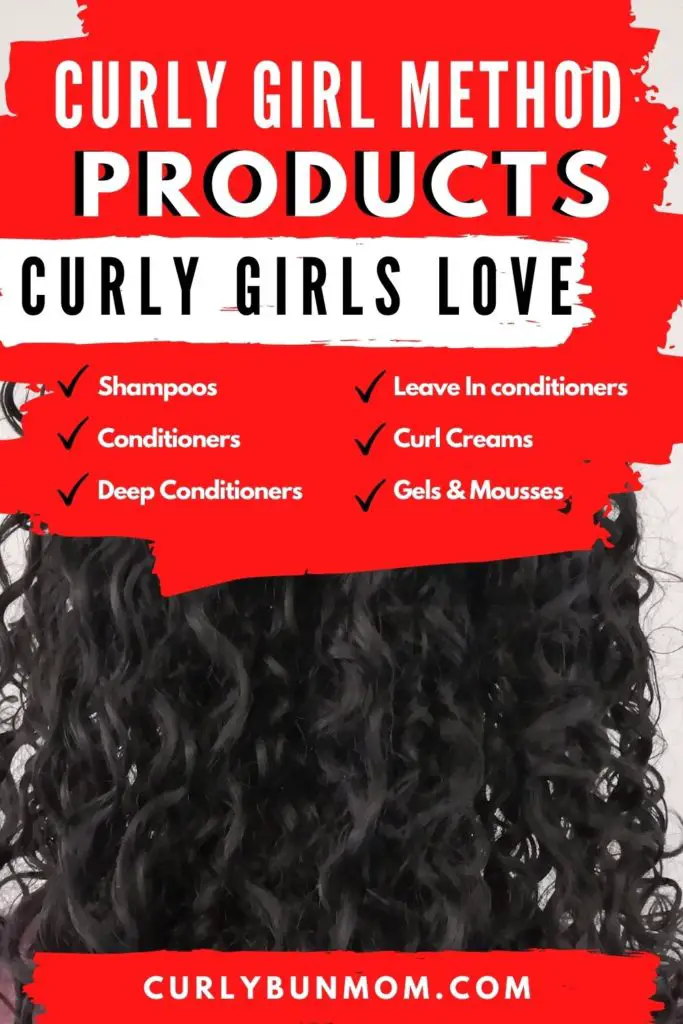 Take Away – Best Drugstore Curly Girl Method Approved Products
Whether you're looking for a curly girl approved shampoo, conditioner, deep conditioner, or styler, I'm sure you'll be able to find something on this list that will work for you.
I'd love to hear about your experiences with any of these recommendations in the comments below.
And if you've come across any other Curly Girl approved products that I haven't mentioned, please share so I can include them in the list.
Happy shopping!
If you don't closely follow the curly girl method, check out these Curly Girl Drugstore hair products, as well.
If you're in Canada, check out this popular post for curly hair Product recommendations.
Before You Go, You Will Love These Other Posts For Curly Hair:
Product recommendations
Product Reviews
Important Information To Care For Curls & Waves
Dyeing Textured Hair At Home Without Damaging It
Wavy & Curly Hair Routines & hairstyles