The Best 101 Self Care Ideas For a Happier Life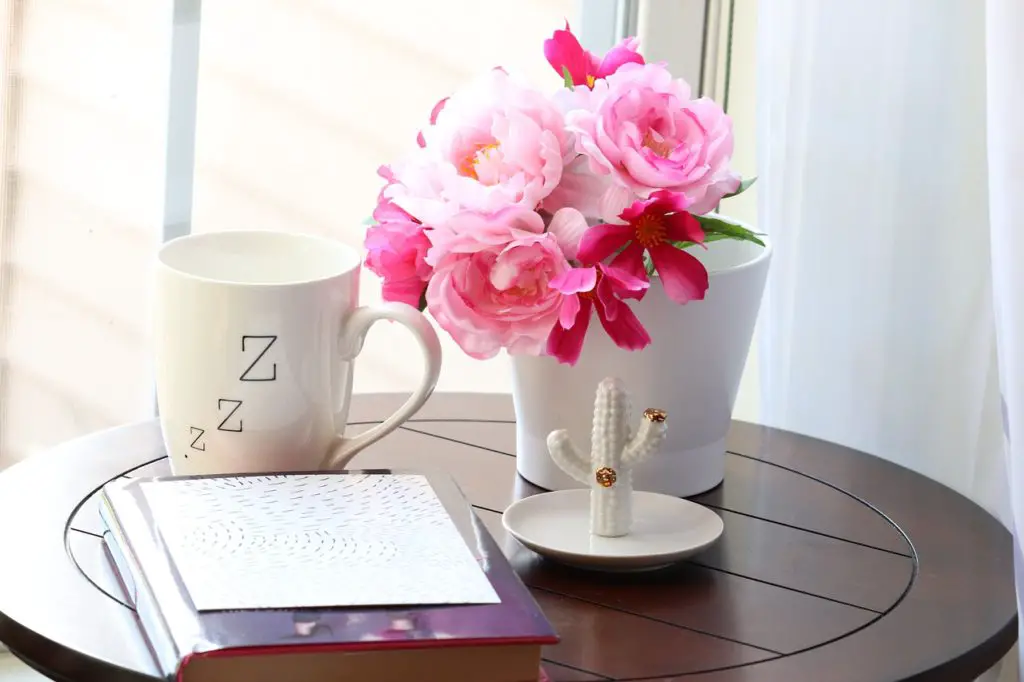 Looking for self care activity ideas for women? You've come to the right place. These are the top 101 self care ideas to be happier and live your best life.
You're sure to find some great ideas and inspiration from this extensive list of self care activity ideas for women.
This self care list is a wide range of ideas so that there's something for everyone. The self care ideas range from free to inexpensive to pricey, depending on your needs.
Also, some ideas are DIY and super easy, while others require some planning and effort to pull off. That means that not everything will appeal to you but some will be perfect for you.
If you have very little time and you're looking for a few simple yet effective daily self care ideas, you'll love this post.
I've also made it easy for you to plan your self care activities with a free self care planner printable. So, be sure to grab that!
Affiliate Disclosure: This post contains affiliate links, which means I receive a small commission, at no extra cost to you, if you make a purchase using this link.
Why Is Self Care Necessary
I've come very far with understanding the need for self care. When I was younger and even as a new wife and mom, I felt that self care was selfish. I could easily spend that time helping someone else.
Even after burning out more times than I can count, I would repeat the same cycle – keep going until my body or mind forced me to stop. I would rest, recuperate and then do it again.
Now, I know all too well the importance of self care. If you want to live your best life and give your best to others then you must take care of yourself FIRST.
These are the incredible benefits you gain from practicing self care:
Higher self esteem
Knowing your self worth
Healthier lifestyle
Improved stress management
Stronger relationships with loved ones
Higher productivity
How To Make Time For Yourself
If you're feeling like you have no time for yourself, ensure that you're prioritizing your day efficiently.
The key to having time for yourself if you're super busy and think you can't fit it in is understanding the importance of self care.
Always, always remember that you cannot pour from an empty cup.
How To Create A Self Care Plan
Creating a self care plan should be fun! Essentially, you're going to spend some time thinking of your biggest needs and jotting them down.
You can create daily, weekly and monthly plans depending on your lifestyle and your needs.
Of course, you may need to switch and shift some things around and that's ok.
Once you ensure that at the end of each day you've practiced self care in the way you need, that's all that matters.
You can create your own planner or use the free one provided in this post.
There are three ways to use my free self care planner pdf printable.
Planner by time – select your favorite picks from the self care list of 101 ideas and jot them down in the desired time frames.
Daily Planner by self care category – select and write in your top self care activities in the categories and day slots provided. This allows you to create a holistic self care plan.
Thirty Day Self Care Challenge – select your top picks and create a 30 day self care challenge for yourself that you can start at any time!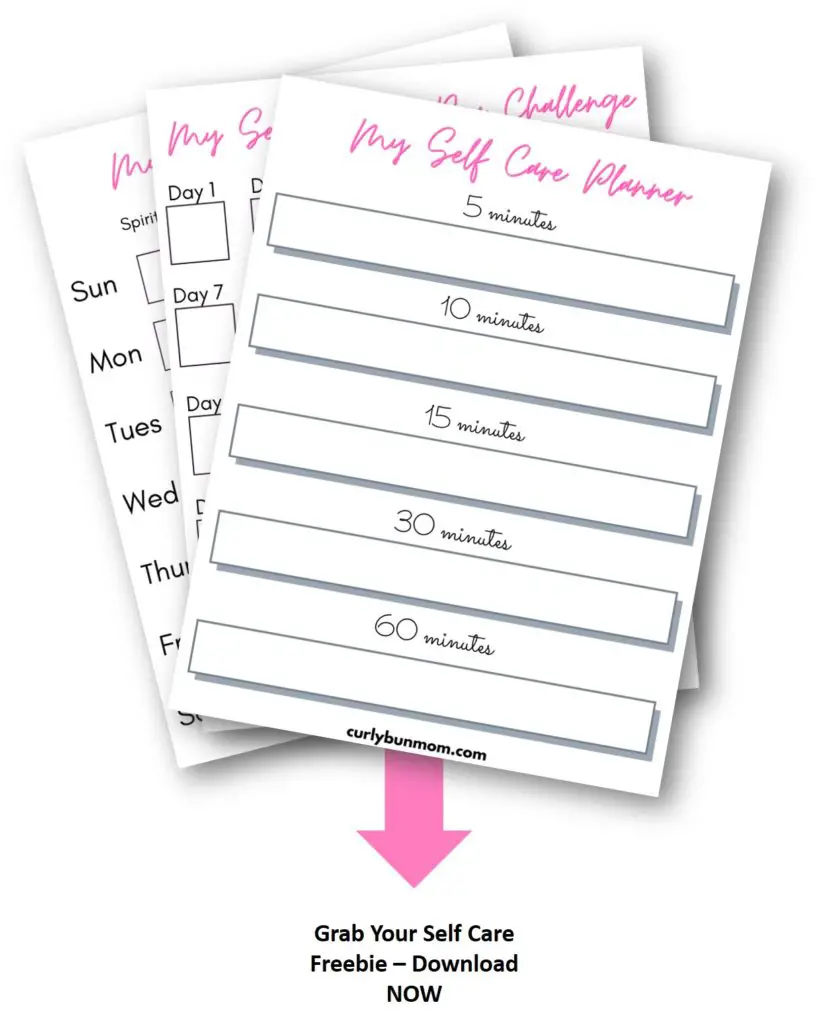 />
Self Care Categories
When you're planning and practicing self care, you want to be sure that you're being holistic in your approach.
Ensure that you're addressing each of these areas in your life:
Spiritual
Emotional
Mental
Physical
Practical
Social
Spiritual Self Care
Spiritual self-care seeks to nurture your spirit. It can be religious but it doesn't have to be.
This is a great explanation from Chopra.com:
A spiritual self-care practice is any ritual that connects you to your true self, the real you. The real you is the raw expression of who you were meant to be and offer this world. It's energizing, inspiring, and most of all, it feels right. Perhaps you already are experiencing this or maybe have had glimpses of what this might look or feel like. Becoming familiar with how you feel is an important part of being able to navigate through life. Accessing that part of yourself through spiritual self-care can be rewarding on many levels.

https://chopra.com/articles/10-spiritual-self-care-tips-you-need-to-know
Emotional Self Care
Taking time to understand and really feel your emotions is what basic emotional self care involves.
When you understand and are in touch with your feelings and it's also important to accept them.
This in turn can help you to accept the choices and decisions you've made in your life.
By practicing emotional self-care regularly, you value and honor the fact that you are in control and in charge of your emotions and your reactions to things in your life.
Emotional self-care activities increase the likelihood of you enjoying healthier self-esteem and self-worth.
These empower you in every aspect of your life from personal to professional and so it's worth it to take the time to care for yourself emotionally.
Mental Self Care
This form of self care involves activities that stimulate you mentally and help to reduce your overall stress levels.
Mental self care is any activity that aids in improving your overall mental health and is very beneficial in your everyday life.
I know that you live in a very fast-paced world and sometimes slowing down seems impossible.
You probably have never-ending to-do lists and commitments.
But, in order to be at your best and increase productivity, the first and most important commitment needs to be caring for yourself.
As with any form of self care, these types of activities would be different for everyone.
Your choices of mental self care would involve anything that would relax and destress you.
Reading a book, enjoying the sunset, self reflection and journaling are great examples for mental self care activities.
Physical Self Care
These self care activities strive to improve your physical fitness and health. Any activity that will give your overall health a boost will fall into this category.
By caring for yourself physically, you will enjoy the benefits of being physically fit, having a healthier and stronger immune system, better moods, higher energy levels.
Some examples include following a healthy diet, walking, running, sports, sleeping, staying hydrated and caring for your skin and hair.
Practical Self Care
These self care activities seek to reduce stressful times in your life.
They're may not instantly feel like you're pampering yourself but they are very helpful to your everyday life.
Some ideas are creating routines or budgeting.
By establishing good routines and habits and staying on top of your spending or even meal planning, you're reducing possible stressors.
For instance, with budgeting, you will be aware of your spending habits and saving capabilities. Just having a clear picture of your finances can reduce and even eliminate so much stress.
Another example is meal planning. As a mom of three young ones and far from being a chef, I can't emphasize how much this helps me!
When I have everything planned out, everything flows so much better – from getting groceries to cooking. I'm not fumbling each day wondering what to cook or if I have ingredients to cook something.
Creating routines may seem daunting to some but it helps our family so much! It allows us to basically automate parts of our day which has drastically reduced my stress.
Instead of constantly remembering to do things and reminding the kids to do things, more often than not we get the regular daily things done with no stress.
If you're interested to find out exactly how we create routines, I have a great post to get you started.
Social Self Care
These types of self care activities enhance and deepen your relationships with others.
Connecting with others and developing meaningful relationships are very important to over all happiness.
Positive and healthy relationships with others provide the necessary support throughout your life. Nurturing these relationships brings joy to your life, comfort and is a source of stress relief.
It's an incredible feeling to know you have people you can count on and who can count on you.
It's important to have genuine people who will listen and understand you as you express yourself. People who will laugh at a joke that others wouldn't.
People who love you unconditionally and will support you through tough times and who allow you to support them as well.
It's also important to maintain relationships with others who accept and love you for you.
People who will also encourage you to constantly develop and be your best self and who you can comfortably do the same for throughout life.
101 Self Care Activity Ideas
Grab your pen and your free self care printable and let's get to planning your self care activities!
Self Care Ideas:
Practice breathing techniques
Get enough quality sleep
Go to bed earlier
Get up without your alarm
Get enough rest and down time
Have a PJ day – relax and laze all day
Snuggle with your partner or kids
Laugh more
Spend quality time with your loved ones
Give your loved ones extra hugs
Attend religious sessions
Pray
Stretch
Meditate
Practice positive thinking
Write a list of things you're grateful for
Practice self love
Practice self compassion
Write a list of your accomplishments
Work on self improvement – Make a list and plan to work on things you want to improve about yourself
Digital detox
Attend therapy
Release frustrations and enjoy a good cry
Say no to people and things that don't serve our best interests
Put yourself first more
Join a support group
Cuddle with your pet
Drink sufficient water
Have a healthy, well balanced diet
Enjoy a warm shower (or cold if you life in a warmer climate)
Have a warm bath
Facial
DIY manicure
DIY pedicure
Get a massage
Enjoy a spa day
Deep condition your hair
Get a hair cut
Get a makeover
Dry brush your skin
Exfoliate your skin
Moisturize your skin
Burn a scented candle
Diffuse and enjoy essential oils
Read an inspiring book
Create or follow an inspiring quotes board on Pinterest
Enjoy staring at nature
Look up at the blue sky
Enjoy a stary night
Listen to music
Dance
Listen to podcasts
Baking – Learn to bake if you can't yet
Cooking – Learn to cook if you can't yet
Gardening
Knitting
Crafting
Coloring
Crossword puzzles
Build a puzzle
Word search
Learn a new skill
Learn a new language
Find and nurture you creativity
Enroll in a class
Journal
Blogging
Volunteer – help someone out
Compliment someone
Make someone smile
Be kind
Get some fresh air and enjoy the sun
Take a scenic walk
Enjoy the sunrise
Enjoy the sunset
Go to the beach or lake
Go jogging
Exercise
Yoga
Pilates
Bike riding
Sports
Clean your home
Decorate your home
Start new good habits
Replace bad habits
Create a vision board
Challenge yourself
Create a bucket list
Create and start routines throughout your day
Watch some tv
Enjoy a solo date
Go out for a meal by yourself or with a friend
Enjoy tea or hot cocoa with a loved one
Go to the movies
Experience something new
Drive around
Go on vacation
Buy yourself something practical
Buy yourself something really nice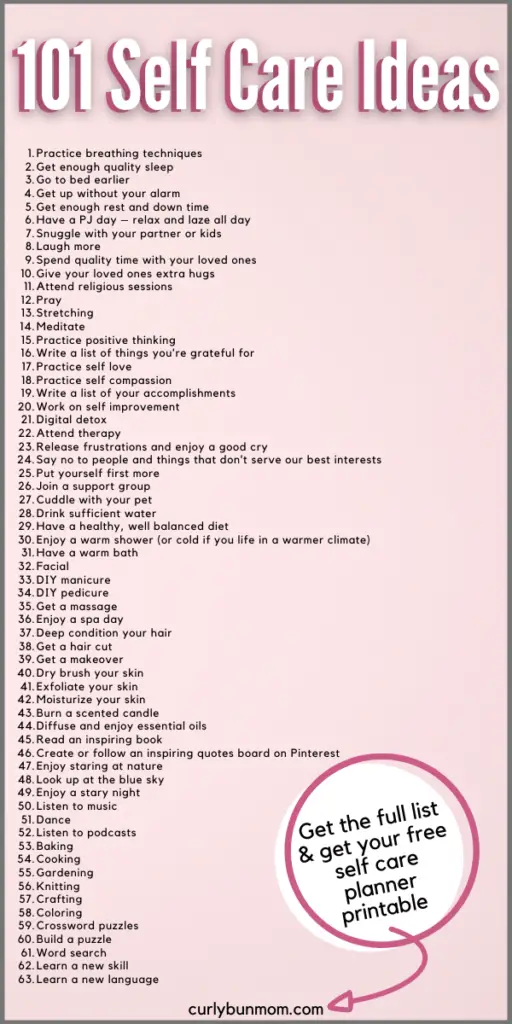 Self Care Ideas for Women at a glance
Even though some of these may be very specific to women, self care is for everyone and these self care activity ideas can give you inspiration to help you create your self care plan.
Now, you don't have to wonder what to do on self care days, nights or Sundays.
You've got 101 ideas to choose from to create a holistic and unique personal self care plan.
Save the pin above or bookmark this page to revisit for self care ideas whenever you need inspiration.
Also, don't forget to download your free self care planner pdf printable and keep it handy to help you on your self care journey.
Let me know what you've come up with in the comments below.