11 Of The Best Leave In Conditioners For Curly Hair 2023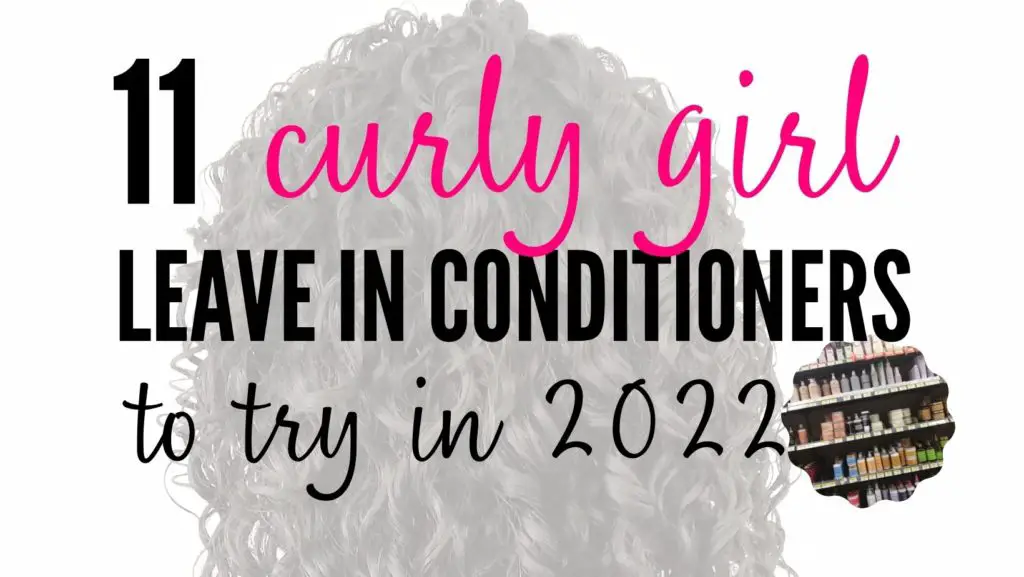 Looking for the best leave in conditioner for curly hair?
I've got some great, affordable curly girl leave in conditioners for you to try in 2023.
Affiliate Disclosure: "This post contains affiliate links, which means I receive a small commission, at no extra cost to you, if you make a purchase using this link."
Why use a leave in conditioner for curly hair?
Adding the best leave in conditioner for your curly hair or wavy hair is critical to having healthy and defined curls.
Incorporating a good leave in conditioner in your curly hair routine or wavy hair routine will improve the health of your hair by providing necessary moisture before adding your curly hair stylers.
Not all of these product recommendations are curly girl method approved so if you follow the CG method, please be sure to check the ingredients on the product before you purchase.
Mixed Chicks Leave In Conditioner
Jump starting this list with my favorite leave in conditioner – the Mixed Chicks!
For my curly and wavy curly following the curly girl method, please note that this leave in contains silicone!
I've been using this leave in conditioner for years and thankfully, I've never really experienced any adverse side effects.
Perhaps it's because I stay on top of my curly hair care and ensure that I deep condition every week.
I typically use this product for wash days when I'm not layering stylers. It's a great curly girl product for a one product wash and go.
Aveda Nutriplenish Leave In Conditioner
This spray leave in conditioner is lightweight and has heat and UV protection up to 450 degrees.
This is a great curly girl method product as it is very hydrating and helps to tame frizz, and of course is a heat protectant.
This product is perfect for refresh days as it can also be used on dry hair.
So, for refresh days, just spray some of this product in, re define any unruly curls and you're done!
Curl Smith Multi Tasking conditioner – 3 in 1
CurlSmith is another one of my favorite brands. This mutli tasking conditioner works as a leave in conditioner, wash out conditioner and deep conditioner.
As a leave in conditioner it adds the right amount of protein and moisture to maintain a good moisture-protein balance.
It also pairs well with most styling curl creams and gels.
Bounce Curl Moisture Balance Leave In Conditioner
Bounce Curl's leave in conditioner is a very popular choice for many curly girls.
It's also a great option if you're following the curly girl method.
This formula is very moisture rich with jojoba seed oil, shea butter and argan oil – just to name a few!
So if your curls are thirsty, be sure to try this curly girl product.
This leave in will hydrate your curls and leave your curls prepped for your styling products.
Curls Blueberry Bliss reparative Leave- in conditioner
Curls Blueberry Bliss leave in conditioner is lightweight and curly girl approved.
It contains no harmful ingredients and is perfect for styling as it doesn't weigh your curls or waves down.
Camille Rose Coconut water Leave in
This curly girl method leave in conditioner lightweight and moisturizing.
The slip from this product is amazing for detangling and the ingredients work well to leave hair moisturized and hydrated.
Of course, it does contain coconut so if your hair is sensitive to coconut, you should probably skip this one.
Innersense Organic Beauty Sweet Spirit Leave In Conditioner
This curly girl mrthod product is a favorite for many curly girls.
It gives provides some moisture and I find that it works best on fine curly or wavy hair.
My mom has 2b 2c curly hair and this leave in conditioner is perfect for her. It's light weight and gives her hair enough moisutre.
OGX Restoring + Pracaxi Recovery Oil Combing Cream
This leave in conditioner is so inexpensive and works magic on my 3a 3b hair.
It is not silicone free, so it's not curly girl method approved.
The consistency is on the thick side and glides through my curls. It is very moisturizing and leaves my curls ready for my preferred curly girl gel.
I pair this with my eco styler gel and the result is always moisturized, defined ringlets, that last for days.
Shea Moisture strengthen & restore leave-in conditioner
Shea Moisture's Jamaican Black Castor Oil Strenghten & restore leave in conditioner is another favorite for many curly girls.
This brand is great for those following the curly girl method as most of their products contain clean ingredients.
This affordable, drugstore curly girl leave in conditioner is creamy and rich, leaving your hair moisturized and healthy.
TGIN Miracle Repair Protective Leave In Conditioner
This product contains silicones and so it's not curly girl method approved.
It provides enough slip for easy application and detangling.
This leave in also leaves my hair soft and moisturized and ready for my styling products.
Tre Luxe Untie the Knot
This curly girl method approved leave in conditioner gives a lot of slip and so, helps with detangling.
Some ingredients include coconut milk and coconut oil, so if your hair is sensitive to these, please skip this one.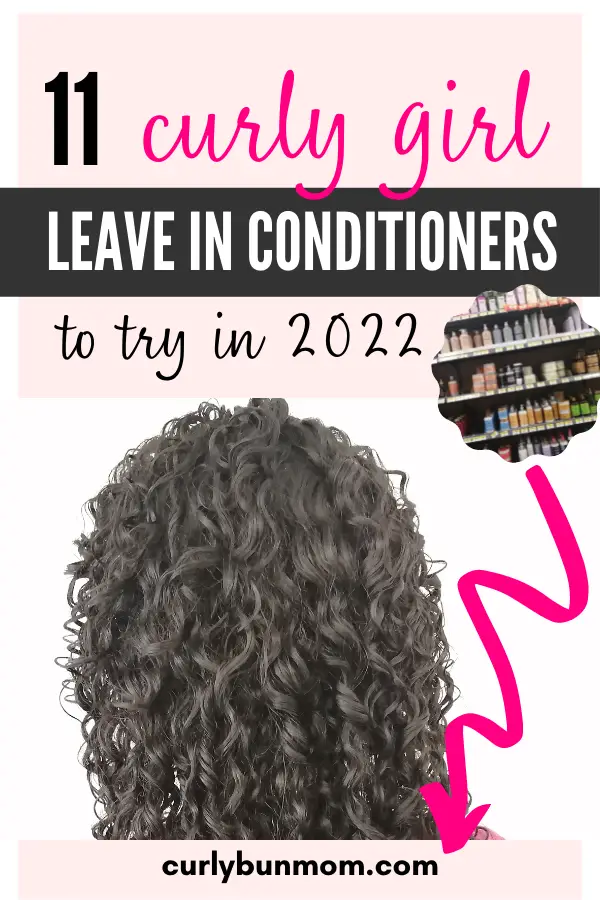 Before You Go, You Will Love These Other Posts For Curly Hair:
Product recommendations
Product Reviews
Important Information To Care For Curls & Waves
Dyeing Textured Hair At Home Without Damaging It
Wavy & Curly Hair Routines & hairstyles