Dyeing Curly Hair At Home In 2022 – Answers to Your Top Questions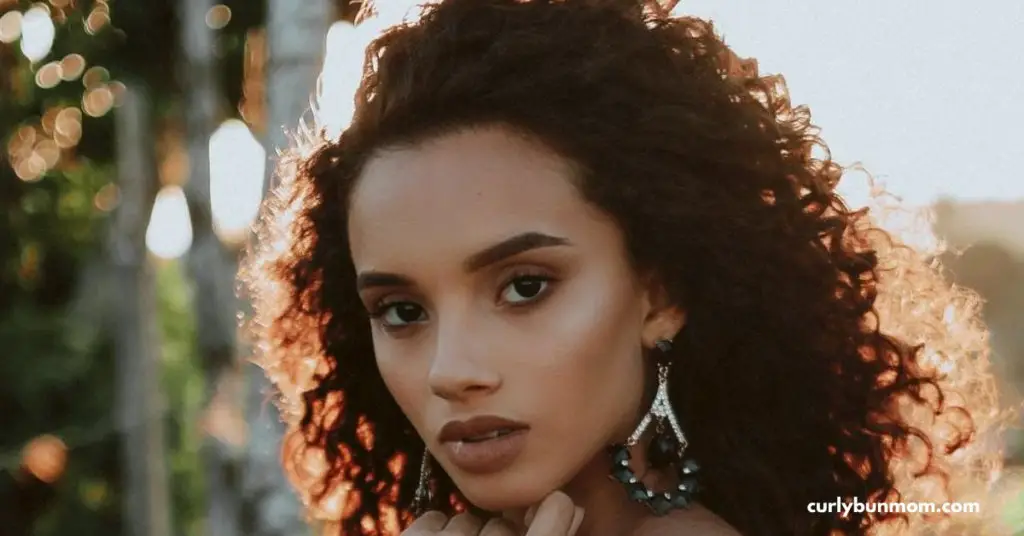 Having dyed curly hair can give you a whole new look. Dyeing your curls can make you look and feel brand new instantly.
But, coloring curly hair can cause some anxiety for some of us curly girls. We naturally have dry strands and there are concerns with damaging our hair by adding chemicals.
The good news is that dyeing curly hair at home is pretty safe once you choose good products, follow the product recommendations and take care of your dyed curly hair.
After dyeing your hair at home you can still have healthy, defined ringlets.
So, today, I'll try to put some of your fears to rest. Let's take a look at some of the most frequently asked questions about dyeing curly hair.
Be sure to check out this step by step guide on how to dye your curly hair at home without damaging it.
Disclaimer: I am not a professional hairstylist and these are all tips and opinions are based on my personal experience as a curly girl.
Affiliate Disclosure: "This post contains affiliate links, which means I receive a small commission, at no extra cost to you, if you make a purchase using this link."
Table Of Contents
Should You Dye Your Curls?
Before we talk about dyeing your curly hair, let's start by tackling the first burning question –
"Should I Dye My Curly Hair?"
Because curly hair can naturally be dry, it's definitely worth researching to find out for sure whether the best thing for your curls is to expose them to chemicals, which may cause them to be drier and frizzier.
The good news is that coloring your curly hair is so much safer than it used to be.
There are fantastic hair dye products on the market that make dyeing your curly hair at home much safer and easier.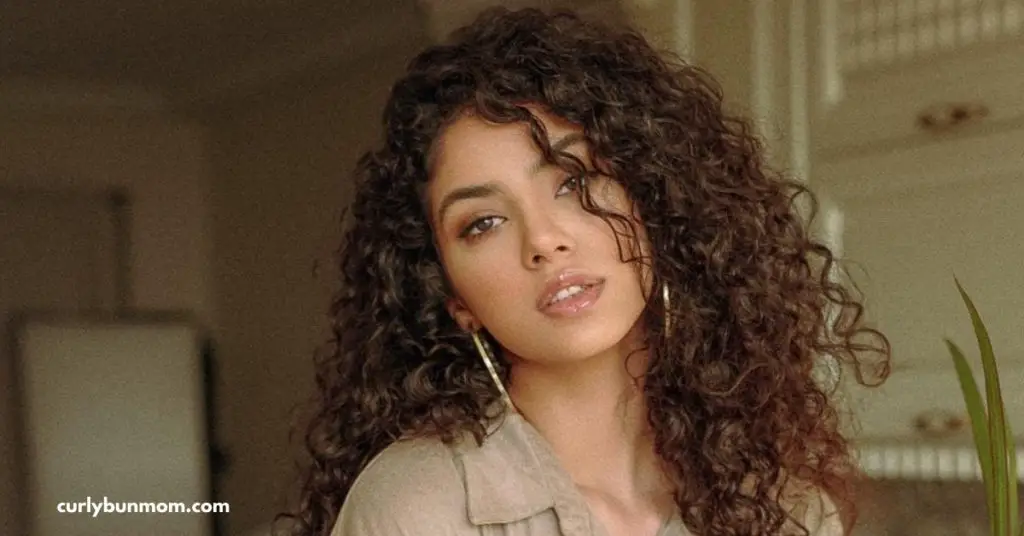 Does Dyeing Curly Hair Ruin Curls ?
Will Dyeing Your Curly Hair Cause You To Lose Your Curl Pattern? or you might be wondering, "will my curls go away if I dye my hair"
Nope! Dyeing curly hair will not ruin curls once your hair is colored with the best products and practices you should have damage-free dyed curly hair.
Dyeing curly hair doesn't mean that your curls will automatically be ruined or become straight.
However, it's important to keep in mind that coloring your curls may cause a change in the curl pattern if your hair is overprocessed.
For instance, if you lighten your curls too quickly – that is, if you go from dark hair color to blonde in one session, that can cause too much damage and loosen your curl pattern.
Also, if you use products that are too strong for your hair, you will likely end up with damaged curls.
The health of your curly hair before dyeing will have the biggest impact on the response of the dye to your curl pattern.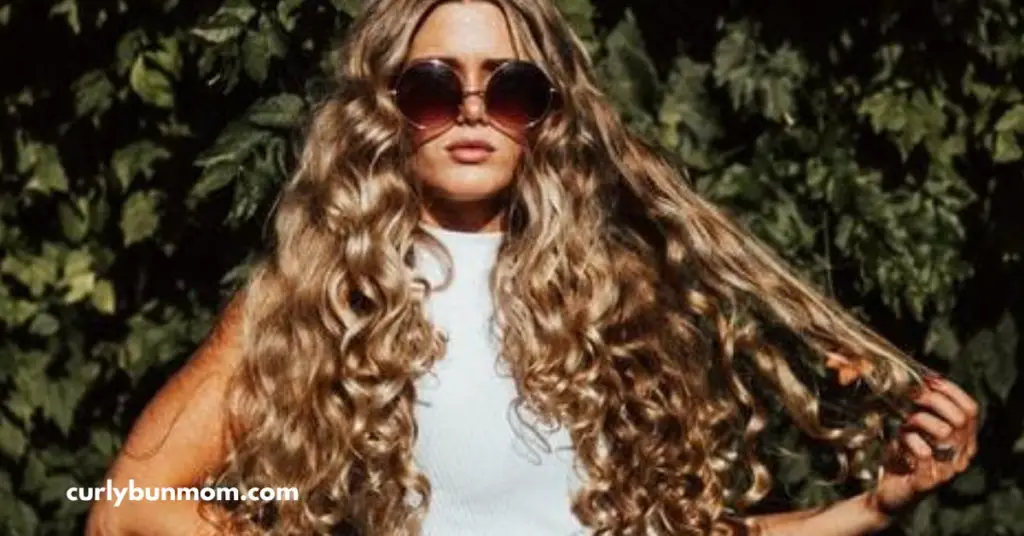 Will Curly Hair Highlights Ruin My Curls?
When you get curly hair highlights the right way and with good products, you won't experience damage.
In fact, doing curly hair highlights is probably better for your curly hair as it uses less hair dye and if done well, you'll get a beautiful result.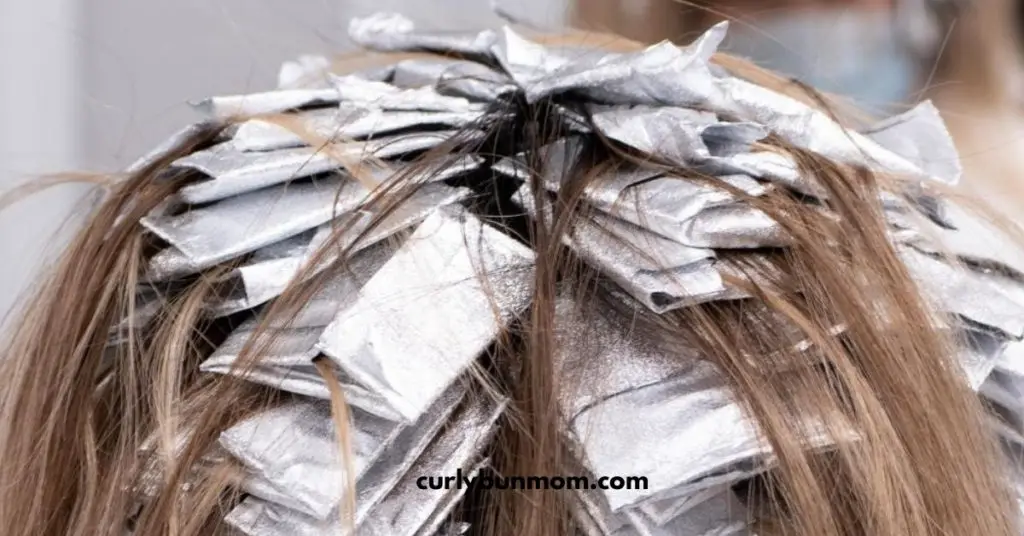 Is It Hard To Color Curly Hair At Home?
Drugstore hair dye products make it super easy and affordable to color your curls at home and can get great, damage-free dyed curly hair.
Be sure to prep your curls and follow the directions for your chosen hair color product. Check out this guide to dye your curly hair at home without damaging it.
If you're fearful of doing it yourself, definitely book an appointment with your preferred hairstylist.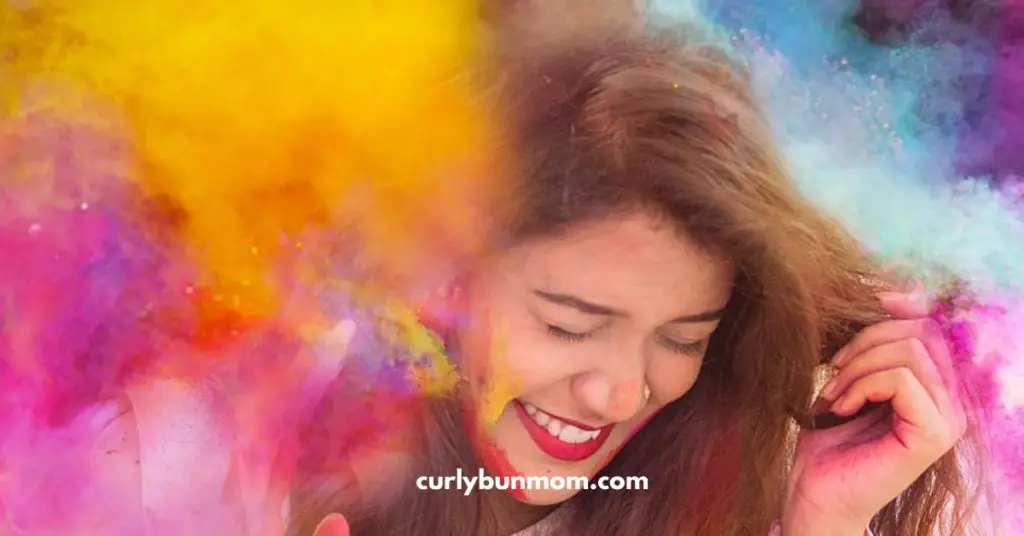 Conclusion
Dyeing curly hair doesn't have to be scary and it certainly doesn't have to be damaging, especially if you follow the tips in this article.
The main thing to keep in mind about getting dyed curly hair at home is to use temporary, semi, or demi-permanent hair dye and have a curly hair routine after dyeing that is rich in hydration.
However, if you're not up for trying this at home, schedule an appointment with a hairstylist who specializes and has a lot of experience with dyeing curly hair.
At your appointment be clear about what you'd like your results to be and ensure that you leave with some recommendations for aftercare and products.
I'd love to hear from you – have you dyed your curly hair? Or do you plan to after reading this post? Let me know below ?
Before You Go, You Will Love These Other Posts For Curly Hair:
Dyeing Textured Hair At Home Without Damaging It
Product recommendations
Product Reviews
Important Information To Care For Curls & Waves
Wavy & Curly Hair Routines & hairstyles