Curly Girl Accessories You Must Try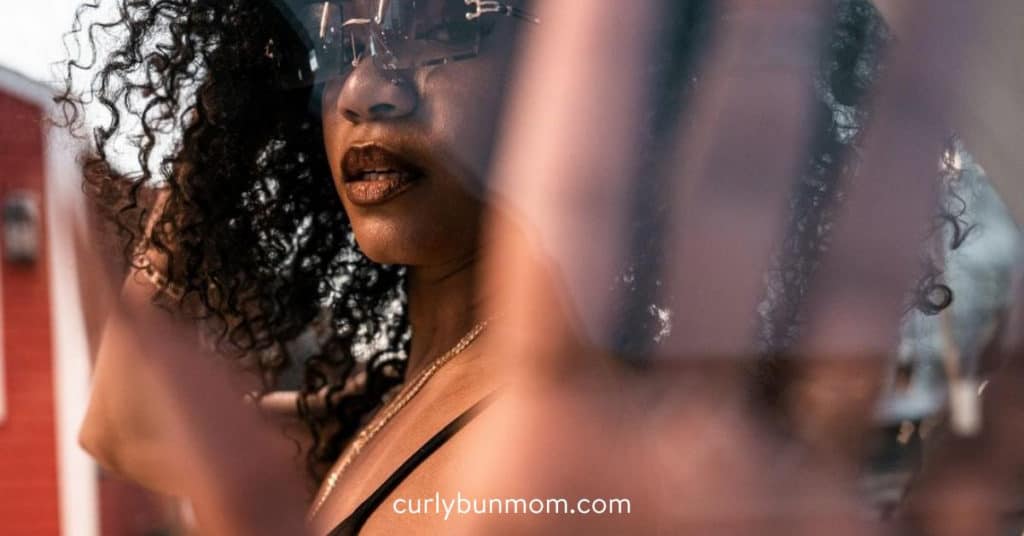 Need a list of curly girl accessories you need to try? Check out these curly girl products to make your curly girl journey and life so much easier.
Affiliate Disclosure: "This post contains affiliate links, which means I receive a small commission, at no extra cost to you, if you make a purchase using this link."
Top Curly Girl Accessories
Using the best curly girl products for your hair is essential but having these curly girl accessories will make caring for your curly hair easier and more enjoyable.
This is a list of my favorite accessories that have made my curly hair care so much easier.
You can get these curly girl must have products easily on Amazon by clicking on any of the products below. You can also check out your favorite drugstore.
Spray bottle
As a curly girl, this will easily become your best friend.
On wash day, a spray bottle filled with water, comes in handy when you style your curls. As you layer your curly girl products, some parts of your hair may get dry by the time you get to it. That's where the spray bottle comes in – you can easily mist and provide hydration to your hair before applying your styling products.
It's also extremely helpful on refresh days for your curly hair. It makes refreshing so easy! Simply spritz the curls that need to be refreshed before adding any products on refresh days. If your styling products are activated by water, you may just need to spritz some water on your curls and scrunch.
Scalp Massager
Scalp massagers help to massage your scalp and gently exfoliate when you're shampooing. It's fantastic to use when you're clarifying to remove any buildup.
You can also use it on dry hair to stimulate your scalp to encourage hair growth.
Microwavable Steam cap
Using steam allows your hair follicles to open for the moisturizing ingredients of your deep conditioner to penetrate and hydrate your curls.
A good tip is to use a plastic shower cap before you put on your steam cap to prevent it from getting dirty.
Curly Girl Brush – wet brush, denman brush, behairful brush
Behairful Brush
Behairful brush glides through your curls to detangle and style very easily. Some curly girls get much better definition from this brush.
Denman brush is my go-to curly girl brush, I really love the definition I get with little effort. It's been around forever and it has honestly never failed my curls.
Wet Brush
Wet brush feels amazing as you brush your hair. It works well for detangling when you deep condition.
Satin scrunchie
Satin scrunchies are AMAZING when you love curly hair buns and other updos. It's perfect for your curly hair night time routine when it comes to securing your curls in a pineapple.
Satin scrunchies secure your curls without causing damage, frizz or unwanted rings.
Satin or Silk Pillowcase
A good satin or silk pillowcase will benefit your curly hair as well as your skin. It's especially helpful if you can't keep a satin bonnet on when you're sleeping. It protects your curls by reducing friction, thereby limiting breakage.
Satin Bonnet
Once you can keep it on, a satin bonnet is fantastic for preserving curly and wavy hair while you sleep. As with a satin pillowcase, your curls have less opportunity to be damaged and ruined by friction.
Diffuser Attachment
Diffusing curly hair helps with creating volume as you dry your curls. A diffuser isn't necessary, because you can definitely air dry your hair. However, because curly hair takes so long to air dry, a diffuser speeds up the process and allows you to have defined voluminous curls.
If you already own a blow dryer, all you need to purchase is a good diffuser attachment. A good diffuser for your curly hair will have lots of holes and a deep bowl so that your curls fit comfortably in it.
This diffuser is a great option as it fits on many blow dryers, has lots of holes and you can change the airflow.
What are your favorite curly girl accesories?
I'd love to hear from you – what accessories and products have made your curly or wavy hair care easier ?
Before you go, check out these other curly girl posts: