Aussie Instant Freeze Gel 20 Hour Max Hold – Curly Girl Approved Product Review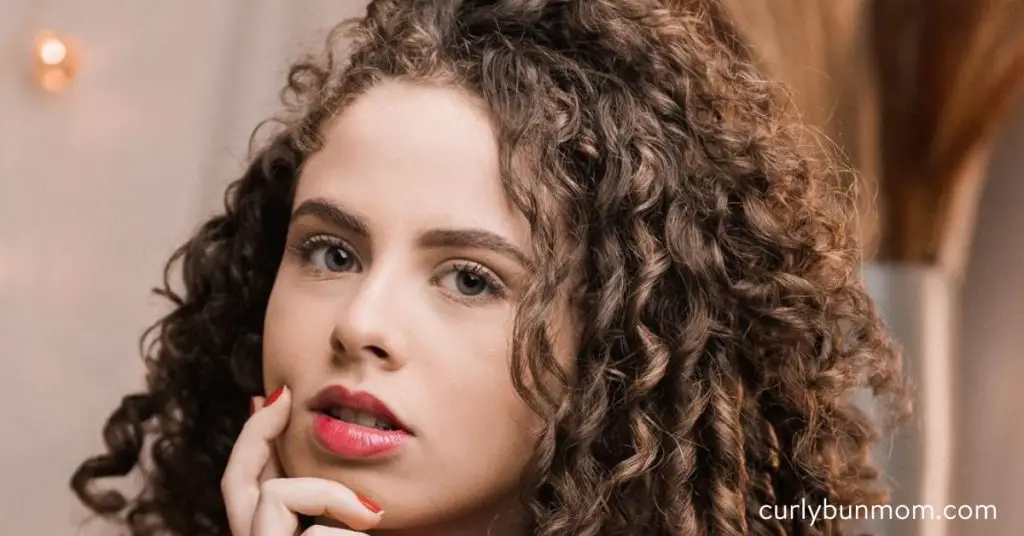 Aussie Instant Freeze Gel is a great drugstore product for curly girls and wavy girls.
This curly girl gel helps to define your curls or waves and provides hold so that your wash day results can last for days.
Here's my 2021 review of this affordable curly girl gel.
Affiliate Disclosure: "This post contains affiliate links, which means I receive a small commission, at no extra cost to you, if you make a purchase using this link."
Aussie Instant Freeze Gel Ingredients
To tell if this is a good drugstore gel for your curly hair, it's important to check the ingredients.
Aussie Instant Freeze Gel ingredients (listed on the product):
Water/eau, Laureth-23, Polyquaternium-4, Hydroxyethylcellulose, Benzyl Alcohol, Acrylates/Beheneth-25, Methacrylate Copolymer, Aminomethyl Propanol, Dmdm Hydantoin, Fragrance/parfum, Acrylates Copolymer, Disodium Edta, Aloe Barbadensis Leaf Extract, Ecklonia Radiata Extract, Simmondsia Chinensis (Jojoba) Seed Oil.
Let's take a closer look at the first few ingredients which tend to be higher in product formulas.
Water is the first ingredient in this gel's formula which means that the product is easily reactivated with water. This makes refreshing day 2, 3 and 4 curls so much easier.
Laureth-23 is a curly girl method safe ingredient which is used as a surfactant and an emulsifier in hair products. According to The Derm Review, this ingredient can be used to stabilize a product when water and oil-based ingredients are mixed together.
Polyquaternium-4 creates a film over the hair and conditions the hair making it easier to comb through and style while wet. Even though it's a film-forming ingredient, the build up caused can easily be gently cleaned on wash day. According to Is it CG, polyquats are conditioning agents that work to improve the quality of other ingredients.
Hydroxyethylcellulose is a thickening ingredient that gives gels their texture. It also a film-forming humectant that moisturizes the hair. Is it CG explains that it doesn't easily release moisture easily, making it different from glycerin.
Benzyl Alcohol is a non drying alcohol that is used as a preservative in hair products.
Overall the ingredients in this gel work together well and can give you an incredible gel cast so that your wash day results can last longer throughout the week.
The texture is thick but not heavy so it is easy to work with and leaves no flakes. It instantly became one of my go-to drugstore gels for my 3b curls.
Since using this gel, I've experienced less frizz, my curls stay defined longer after wash day, and refresh days are very easy!
Some frequently asked questions about this gel:
Is Aussie Instant Freeze Gel Curly Girl Approved?
If you follow the curly girl method closely, let's tackle the most asked question of any hair product – is it curly girl safe?
You'll be happy to know that this affordable drugstore gel is curly girl method approved. It contains no silicons, parabens, sulfates, or drying alcohols that can damage curls.
Does Aussie's Instant Freeze Gel Contain Protein?
This gel contains no proteins. So, if your hair is protein sensitive and you're looking for a protein free drugstore gel, be sure to grab the Aussie Instant Freeze Gel.
Is Aussue Instant Freeze Gel glycerin free?
This gel is glycerin free, perfect for curly girls who want a glycerin-free gel in certain weather conditions, like in the dry winter months.
Does This Drugstore Gel Weigh Down Curls
In my experience, Aussie Instant Freeze Gel does not weigh down my curls and instead, leaves them light and bouncy.
However, to achieve bouncy curls, you also need to be mindful of the products you use before applying any hair gel.
This brings us to the next section – how to apply this gel for best results.
Where To Buy Aussie Instant Freeze Gel
Get this gel at your local drugstore or click on one of the links below to get it online:
How To Apply Aussie Instant Freeze Gel
Application for this curly girl gel would be the same as most hair gels in your curly girl routine.
To achieve bouncy curls with this gel, ensure the other curly girl products that you use in your curly girl or wavy hair routine are also lightweight.
Tip:Before you apply gel, always ensure that your curls are well hydrated and defined.
Try these 9 steps to get defined, bouncy curls with Aussie Instant Freeze Gel:
Wash
Deep condition
Apply leave in conditioner
Apply curly cream
Define curls with a Denman or Behairful Brush
Gently smooth gel over defined curls
Scrunch
Diffuse once gel cast forms
Scrunch out the crunch
If you're looking for a More Detailed Hair routine & Product Recommendations, Check Out these posts:
To refresh With This GelSpritz water on frizzy, undefined curls
There are two ways I refresh my curls with this Aussie Gel, depending on the state of my hair on refresh day.
If I have a small amount of frizz, I spritz water on the frizzy undefined curls and finger coil.
For more frizz, I spray enough water all over my hair and use a small amount of gel and scrunch.
Final takeaway
Aussie Instant Freeze Gel is an amazing drugstore option for both curly and wavy hair. It also works well for short and long textured hair.
Even though it works well for almost all hair types, remember that what works for one curly girl may not work for you. Experimenting is always the best option when getting the best products for your curls or waves.
That being said, it is so affordable that you won't need to break the bank to try it and chances are you will end up with amazing curls or waves that will last you days.
If you've tried this drugstore curly girl gel, I'd love to hear your experience in the comments below.
Before You Go, You Will Love These Other Posts For Curly Hair: