How To Make The Best Family Christmas Eve Box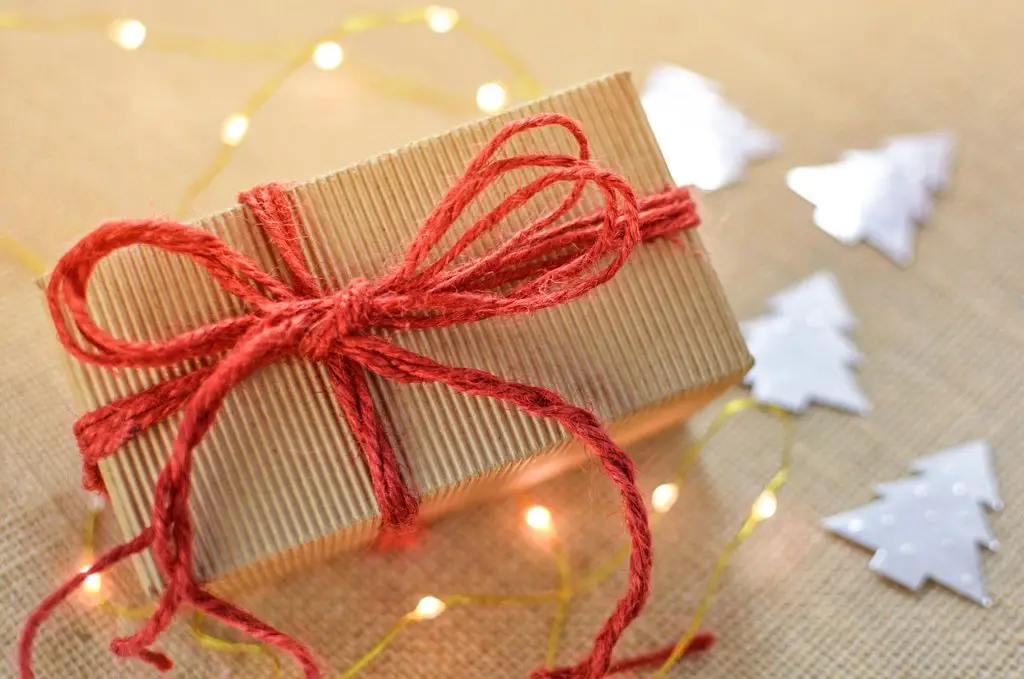 A family Christmas Eve box is such a fun idea to make more Christmas memories. It's an awesome opportunity to get everyone, especially kids super excited for Christmas Day. At the same time, it's also a way to ease the anticipation of Christmas day by getting to open something before Christmas morning.
This is the first year our family will be trying this and I have no doubt it's going to become a family Christmas tradition. The kids are going to enjoy opening a few meaningful and practical gifts before Santa comes!
I've got some great ideas for you so grab the free printable and let's start creating the best family Christmas Eve box for you.
Affiliate Disclosure: "This post contains affiliate links, which means I receive a small commission, at no extra cost to you, if you make a purchase using this link."
What Is A Christmas Eve Box?
A Christmas Eve box is a popular Christmas tradition to get the fun started and helps to create so many memories. It's an opportunity to bring the family together on Christmas Eve to enjoy some family gifts.
Basically, a family Christmas Eve box is a box filled with meaningful and practical goodies for the entire family. You can fill it with things your family needs and that you would buy anyway. This is simply a great opportunity to make some extra Christmas memories out of it.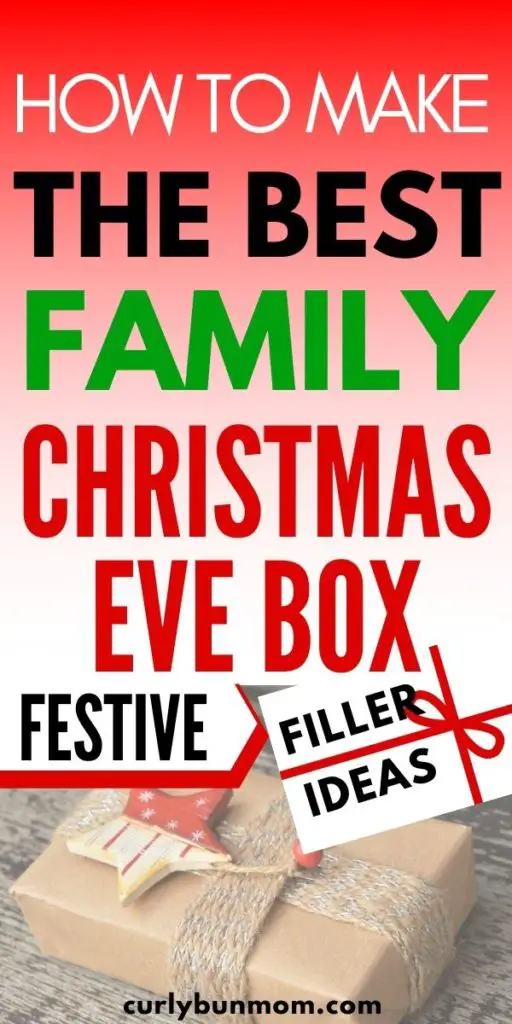 How To Make A Simple Christmas Eve Box
Making a Christmas Eve Box can be a simple or as fancy as you would like. It can be any size your family requires and decides on.
I love the idea of doing a DIY Christmas Eve box to make it even more special for the family. As an added bonus, kids are going to enjoy creating the box. To make a simple DIY box, you can make use of any box you have at hand, a crate or a basket, and get the kids involved to decorate it to their liking. The end result will be a one of a kind Christmas Eve Box which will add so much more meaning to the box idea!
If your kids are not old enough or you don't have enough time to try a DIY Christmas eve box, there are also many options to buy a Christmas Eve box. For ultimate convenience, there's also the option to buy an empty box, a personalized box, and even one that is pre-filled and packaged.
What Do You Put In A Family Christmas Eve Box
Your family's Christmas Eve box doesn't have to be filled with expensive items. It can be filled with necessities, handmade gifts, sentimental items or only items for family fun on Christmas Eve.
Here are some great ideas to fill your Christmas Eve Box with meaningful gifts:
Christmas movie
Personalized family Christmas book
Christmas book personalized for each family member
Personalized Christmas themed mugs
Favorite Hot Cocoa
Christmas cookies – bake yourself or buy some
Personalized letter from Santa
Puzzle for the family to build together
Toiletries (toothbrushes, toothpaste, bath soap, body lotion)
Christmas recipe for the family to make on Christmas day
Craft kit to write thank you letters to Santa
Opening Your Family Christmas Eve Box
The time you choose to open your family Christmas Eve Box will ultimately depend on the goodies you've filled it with and whether you need to open it before or after dinner.
For instance, if you've filled it with some items that you'd like the family to use for Christmas Eve dinner, then opening it before dinner would be the best time. Otherwise, you can have dinner then open the box and enjoy some family activities.
Last Thoughts Christmas Eve Box For Families
Your Christmas Eve box doesn't have to include many items. Whatever is likely to add some extra fun and memories should be included.
Once you've put your box together, choose the ideal time for your family to wind down, open the box together and enjoy family Christmas Eve activities.
Before you go, check out these other Christmas posts:
What about you? Will you be doing a family Christmas Eve box this year? Let me know in the comments below what you're thinking of including.
You May Also Like