Curly Girl Approved Product Review – Cantu Curl Activator Cream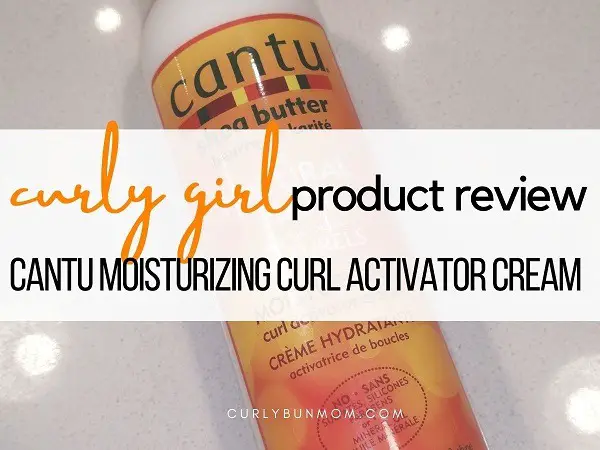 Cantu's moisturizing curl activator cream is one of the best curly girl approved products I've ever used.
It's my new favorite drugstore curl defining cream and I'm confident that it will quickly become one of yours too.
Cantu's curl activator cream works well on types 2b 2c wavy hair and types 3a 3b 3c curly hair.
Let me take you through all the great benefits that this curly girl defining cream has to offer and how to use this amazing product.
Cantu Curl Activator Cream Is Curly Girl Approved
Cantu curl activator cream contains no silicones, sulphates, parabens or mineral oils. It's curly girl method approved, meaning it's free from harsh and damaging ingredients.
If you're interested, these are the ingredients: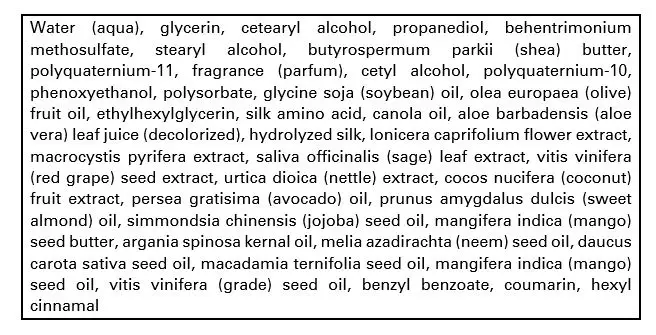 Humectants (moisturizing ingredients) – glycerin, aloe barbadensis (aloe vera) leaf juice, macrocystis pyrifera extract and urtica dioica (nettle) extract
Moisturizing alcohols – Cetearyl alcohol, stearyl alcohol, cetyl alcohol
Hold – polyquaternium-11
Protein – hydrolyzed silk
Cantu Is Good For Curly Hair
Here are the pros and benefits you can expect when you use Cantu's Moisturizing Curl Activator Cream:
affordable
available in drugstores
curly girl method friendly
incredible slip
moisturizes curls
defines curls
frizz-free ringlets
great hold
one product wash & go
pairs well with gels for longer hold
This is an outstanding curly girl-friendly curl defining cream! It's one of the best, affordable curly girl cream I've ever used.
Before switching to this product, my go-to curl-defining product was Mixed Chicks' Leave-in Conditioner, which gave me similar results but it contains silicone and it's pricey.
In my home country, for some time I always used Cantu's hair products because they gave me great results at an affordable price. However, the availability of curly girl products was inconsistent and I stopped using this brand years ago.
However, since moving to Canada, I've been trying some new drugstore curly girl products and was so happy when I stumbled upon this gem!
How To Use Curly Girl Cantu Curling Cream
This curl cream is pretty think, so for easier application, try adding some water in the palm for your hands with the product before distributing it through your hair.
Remember to always experiment to figure out the right amount of this curl cream to use and whether you can use it as a stand-alone product.
How to style with this curl activator for defined curls:
On damp to wet hair, apply Cantu's curl cream in sections
Next, style with your preferred curly styling technique – define with your Denman brush or finger coil
Scrunch to encourage curl definition
Apply your favorite gel. This curly girl-defining curl cream gives a nice cast on its own but you can add a curly girl gel at this point, if you want your curls to last the week.
Air Dry
Diffuse
Note: I skip applying a leave in conditioner before applying this curl cream because my 3b curls don't need the extra moisture when I'm using this product.
How To refresh Your Curls with Cantu's curl Activator cream:
Spray some water on your hair
Scrunch
If some areas need more product, gently apply a very small amount to the top of your curls. Be careful not to touch and manipulate your curls to avoid frizz.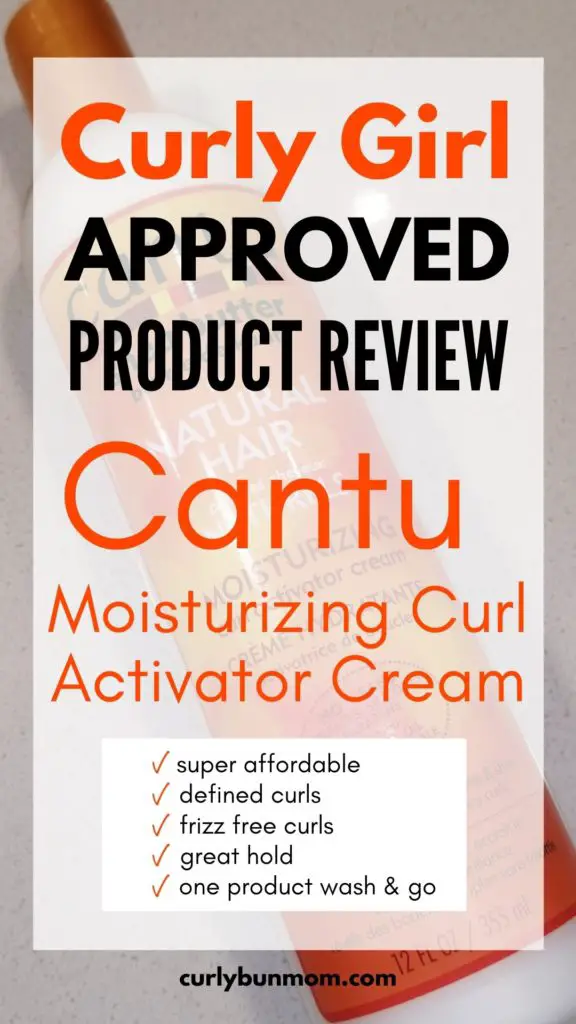 What Does Cantu Curl Activator Cream Do
1. Defines curls
The slip from this curl cream is amazing and incredibly moisturizing.
My curls were so hydrated and happy when I applied this curl cream – they clumped and defined instantly without much manual defining.
2. Minimizes frizz
The ingredients work very well together to do just this and to provide long lasting results.
Hydration and hold helps keep curls frizz free and this is exactly what this product delivers.
3. Keeps hair lightweight and curls bouncy and soft
Amazingly, even though this cream is thick, it doesn't weigh down curls at all.
After scrunching out the crunch, my results have always been soft and bouncy curls.
Another huge benefit and one of my favorite things about this product is that it leaves no flakes and no residue.
4. Provides amazing hold so that wash day results last longer
Cantu's curl cream can easily be used for a one-product wash and go as it provides ample hold.
This means styling your curly hair will be shorter and you'll still get a good gel cast with just one product.
5. Easy refresh days
To refresh your curls, lightly mist your hair with water and gently scrunch. If your curls are thirsty, just add a little more product before scrunching.
Cantu Curl Activator On 2b 2c Wavy Hair
Cantu's curl activator cream also works really well on 2b 2c wavy hair.
For wavy hair, you want to ensure that you're using a small amount as it's a thick cream and you don't want to weigh down your waves.
To style your 2b 2c wavy hair, follow the same styling routine outlined above.
You'll be so happy when your result is moisturized, gorgeous beach waves that last a few days.
Before you go, check out these other curly girl posts:
Curly Girl Approved Curl Cream Takeaway
I think you will agree that this curl activator cream is hard to beat! At the low price point, this curly girl friendly curl defining cream is a definite keeper for me.
I'd love to hear about your experience. Have you tried this Cantu's curl activator cream? Did it work for your curls? Let me know in the comments below.
You May Also Like