Secrets Of The Best 2a 2b 2c Curly Hair Routine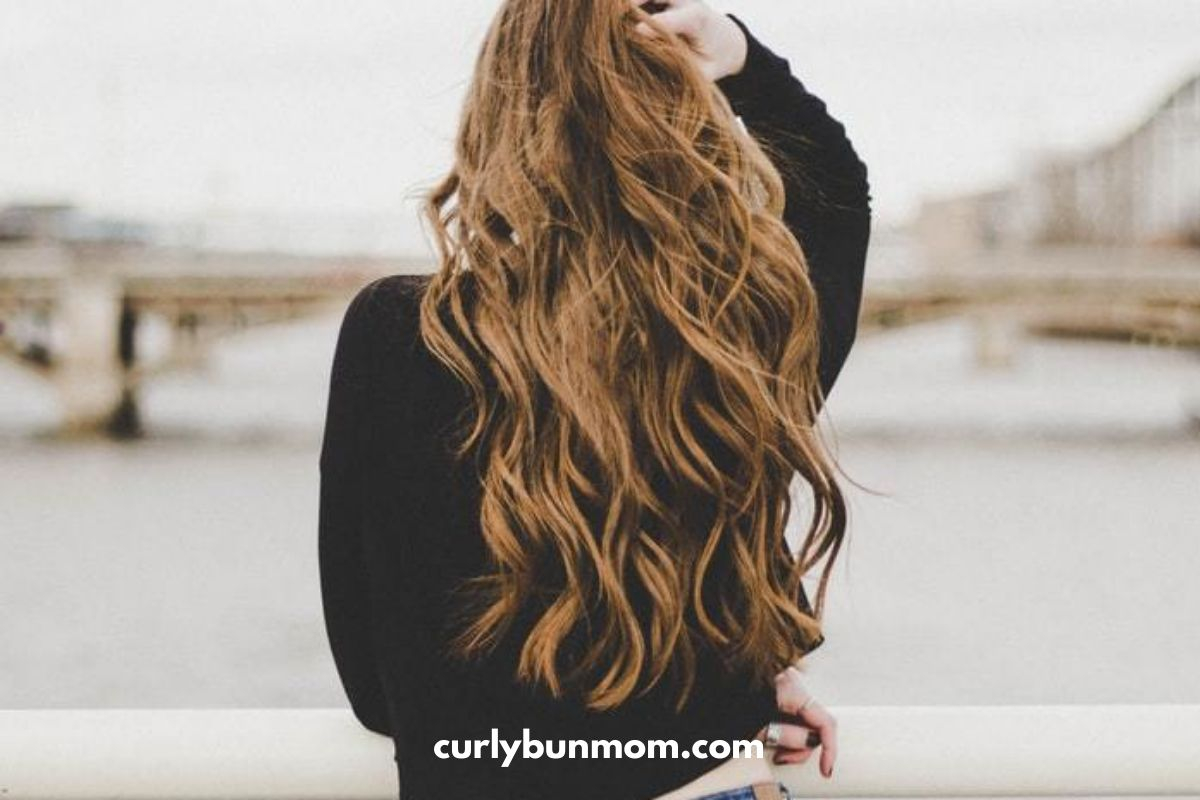 If you're a curly girl with type 2a hair, 2b hair or 2c hair, you know that it can be a bit of a challenge to find the right hair care routine and styling products to enhance your hair texture.
There are so many products and techniques out there for naturally wavy hair types, it can be hard to know where to start. But don't worry, I've got you covered.
In this article, I'll share some tips on how to care for your type 2 hair – 2a waves 2b hair, and 2c curls, from wash day to refresh days. By following this curly girl routine, you'll be able to achieve softer, more manageable waves & curls that are healthy and bouncy.
So, let's get started so that you can start your hair care routine today!
Affiliate Disclosure: "This post contains affiliate links, which means I receive a small commission, at no extra cost to you, if you make a purchase using this link."
What Is 2a 2b 2c Hair Type
Some people with type 2 hair have trouble figuring out whether they have straight, wavy or curly hair types. This can be true, especially for those with 2a hair or 2b hair.
So let's look at the categories of type 2 hair and their hair pattern.
The natural pattern of 2a, 2b, and 2c are considered wavy hair types. The natural hair texture is between type 1 (straight) and type 3 (curly) which makes it hard sometimes to figure out if you have straight hair or curly hair.
You can use this quiz to find out if you have naturally curly hair.
The good news is that knowing your hair type isn't the most important thing when it comes to hair care. Your hair's porosity level will ultimately determine your hair care and the hair products you choose for your hair.
However, knowing your hair type is still a good place to start when determining how to care for your hair, as it gives some general understanding of what you can expect from your hair texture.
2a Hair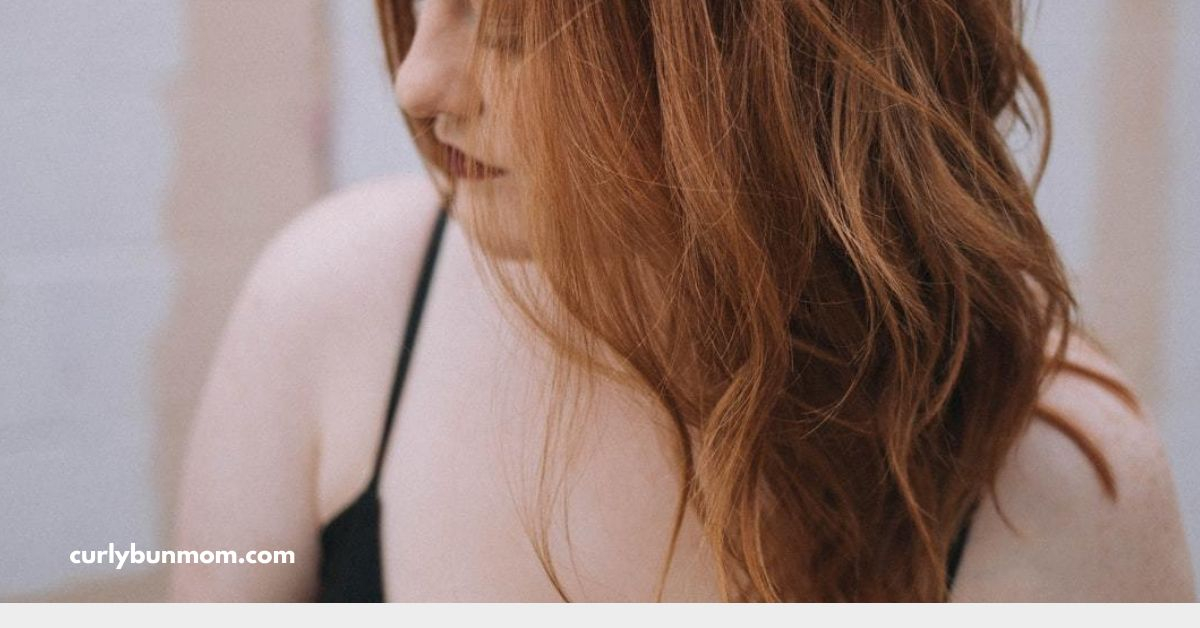 2a hair has soft waves and is most often mistaken for straight, frizzy hair. People with 2a waves have fine and don't have a well-defined wave.
Using lightweight products to enhance natural waves and add moisture like leave-in conditioner, mousse, and light gels is a must.
Heavier products, like thick curl creams, will weigh down type 2a hair, making already fine hair look limp and flat.
2b Hair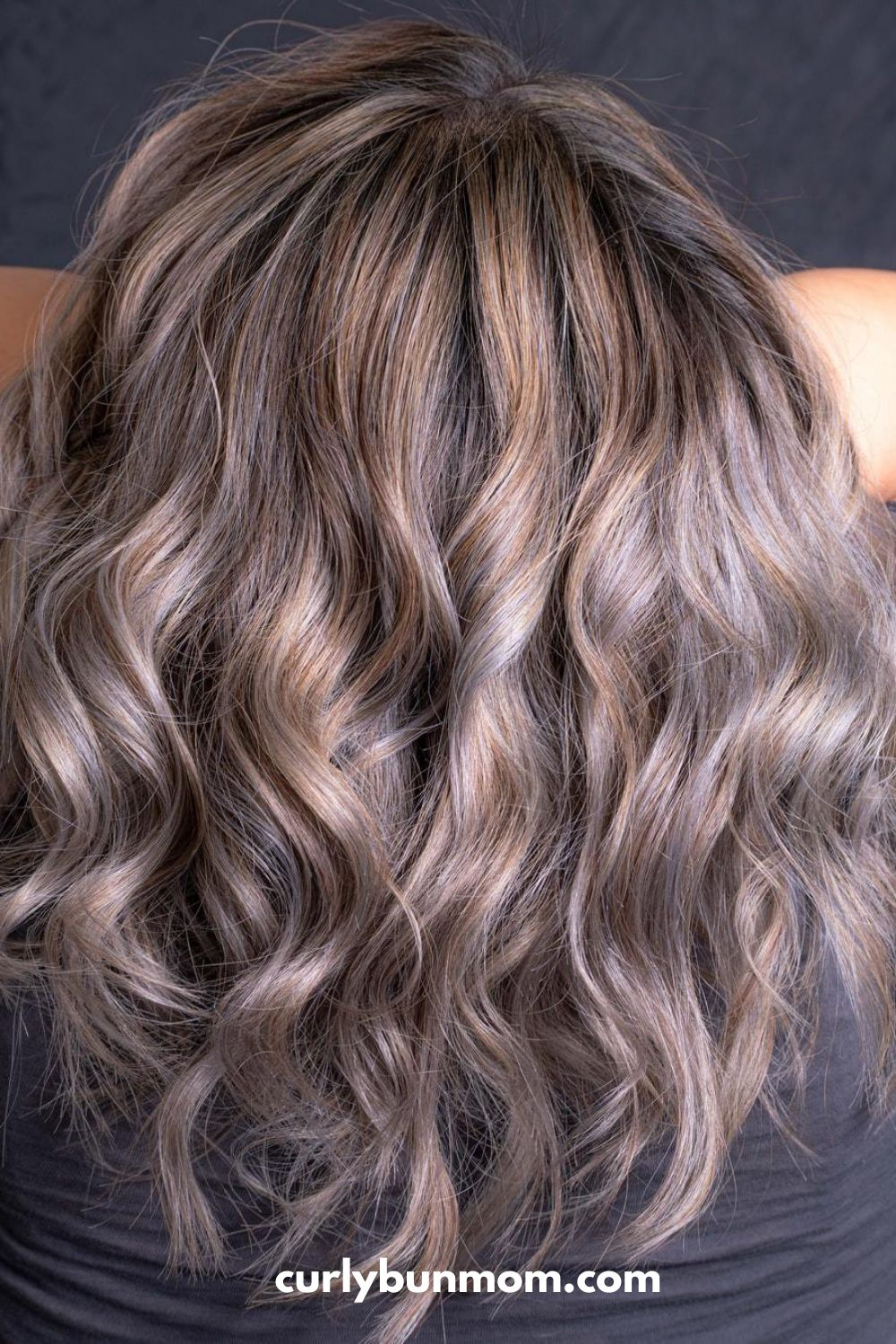 2b hair is a bit wavier than 2a and is also prone to some frizz. 2b hair can look curly as there is a definite s pattern but oftentimes, curl activators and curly hair styling techniques are needed to enhance 2b curls.
2b hair is also typically fine and light weight products are also recommended to add hydrations, tame frizz, and enhance natural waves.
2c Hair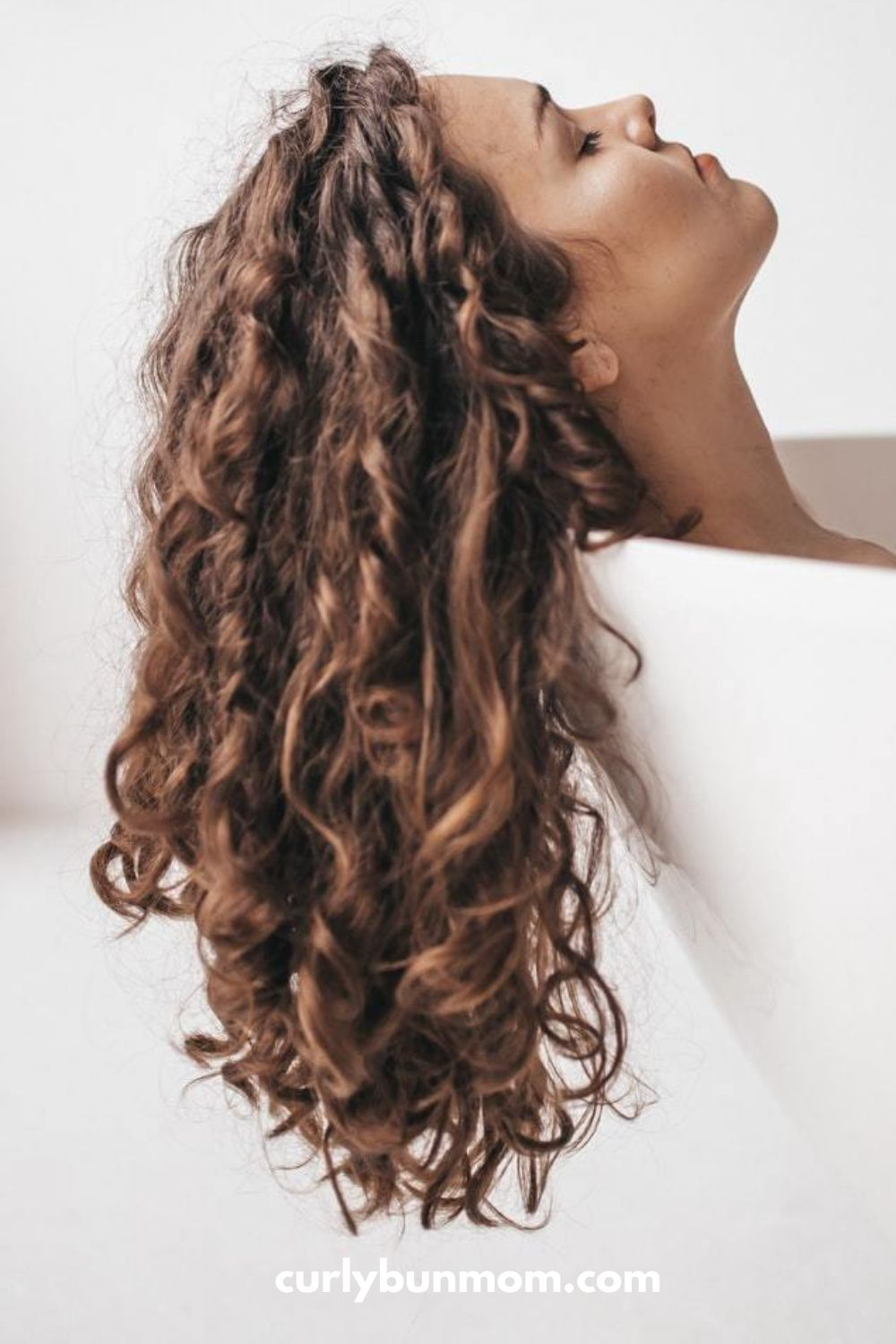 2c hair has a more defined 's' pattern and tends to frizz more easily compared with 2a and 2b.
Your best bet for 2c curls is still lightweight hair products for hydration and definition to tame frizz and define waves. A stronger hold gel can be used for 2c curls to ensure your wash day lasts longer.
Nobody has the exact same hair type all over their head. This means that you can have a combination of hair types. To name a few:
2a 2b hair
2b 2c hair
2c 3a hair
Keep in mind that the type of hair you have is less important than the overall health and porosity of your hair. For example, if you have damaged 2a hair, the products you use will be different to someone with healthy 2a hair. So be sure to assess your hair before looking for products to take care of and style it.
Curly Girl Method For 2a, 2b And 2c Curly Hair
Unraveling the Curly Girl Method: Unlocking the Benefits for 2a, 2b, and 2c Wavy Hair Types
The Curly Girl Method (CGM) is an innovative hair care approach specifically designed to enhance the natural beauty of textured hair, including wavy, curly, and coily locks.
If you have type 2a, 2b, or 2c wavy hair, you may be wondering how the CGM can help you unlock the full potential of your waves.
In this section, we'll explain the fundamentals of the Curly Girl Method and its benefits for your wavy hair type 2a 2b or 2c.
Understanding the Curly Girl Method
The CGM was created by Lorraine Massey to address the unique needs of textured hair, which often requires specialized care to maintain its health and beauty.
The method focuses on gentle hair care practices and emphasizes the use of natural, nourishing products to enhance the hair's natural texture.
The Curly Girl Method can be tailored to suit various hair types, including 2a, 2b, and 2c wavy hair, making it a versatile solution for those seeking to embrace their natural waves.
Key Benefits of the Curly Girl Method for Wavy Hair Types 2a, 2b, and 2c
Improved Hair Health: The CGM promotes the use of gentle, sulfate-free cleansers and silicone-free conditioners that prevent damage and buildup. By adopting this approach, you can improve the overall health of your 2a, 2b, or 2c wavy hair.
Enhanced Wave Definition: The Curly Girl Method encourages the use of styling techniques and products that define and enhance your natural waves. By scrunching, plopping, or using a diffuser on a low heat setting, you can unlock the full potential of your type 2 hair.
Reduced Frizz and Breakage: By eliminating heat styling, using a microfiber towel or cotton t-shirt to dry your hair, and deep conditioning regularly, the CGM helps minimize frizz and breakage. This results in smoother, more manageable waves for 2a, 2b, and 2c hair types.
Customizable Routine: The Curly Girl Method can be tailored to suit your specific hair type and needs. Experiment with different CGM-approved products and techniques to find the perfect routine for your 2a, 2b, or 2c wavy hair.
Embrace the Journey to Beautiful Wavy Hair
Incorporating the Curly Girl Method into your hair care routine can work wonders for your 2a, 2b, or 2c wavy hair.
By adopting the right techniques, products, and practices, you can unlock the full potential of your natural waves and enjoy healthier, more stunning hair.
Begin your CGM journey today and discover the benefits that await you and your textured tresses.
Starting the Curly Girl Method for 2a, 2b, and 2c Hair Types: A Step-by-Step Guide
Embarking on the Curly Girl Method for your type 2 hair journey may seem daunting at first, but incorporating a few essential steps into your hair care routine can work wonders for your textured hair.
Here are the key practices to adopt for 2a, 2b, and 2c hair types as you begin your CGM journey:
Say No to Heat Styling
Embrace Deep Conditioning
Choose the Right Products
Ditch the Traditional Towel
Apply Styling Products on Damp Hair
Say No to Heat Styling
Protect your type 2 hair from heat damage by avoiding flat irons, curling wands, and hair dryers. Embrace your natural waves and curls by letting your hair air dry or using a diffuser on a low heat setting.
Embrace Deep Conditioning
To repair and nourish your textured hair, incorporate a weekly deep conditioning treatment into your routine. Look for products specifically designed for 2a, 2b, or 2c hair types to provide the targeted care your hair needs.
Choose the Right Products
Opt for hair care products free of parabens, silicones, and sulfates, as these ingredients can weigh down your waves or curls and cause buildup. Seek out CGM-approved products that enhance the health and beauty of your type 2 hair.
Ditch the Traditional Towel
Instead of using a regular towel, which can cause frizz and breakage, use a microfiber towel or a cotton t-shirt to gently remove excess water from your hair after washing.
Apply Styling Products on Damp Hair
To lock in moisture and define your curls or waves, apply your favorite styling products to damp hair. This helps distribute the product evenly and prevents your hair from becoming weighed down or crunchy.
Don't Give Up on Your Wavy Hair Journey
As you embark on the Curly Girl Method for your 2a, 2b, or 2c hair type, remember that consistency is key.
Be patient with the process and allow your hair the time it needs to transition and embrace its natural texture.
With dedication and the right care, you'll soon enjoy the stunning, healthy waves or curls you've always dreamed of.
How Can I Make Type 2 Hair Curlier
By following the guidelines of the curly girl method, your 2a 2b or 2c hair will be healthy and can become curlier.
Healthy textured hair will be more defined and your natural curl pattern will be enhanced.
When your waves are damaged from heat straightening or harsh coloring, the result is loose waves or curls.
When you use best practices for your hair texture, your damaged hair will transition and your natural waves will emerge, leaving you with wavier or curlier hair.
By using techniques such as finger coiling or hair plopping, you can train your 2a 2b or 2c hair to be tighter or curlier.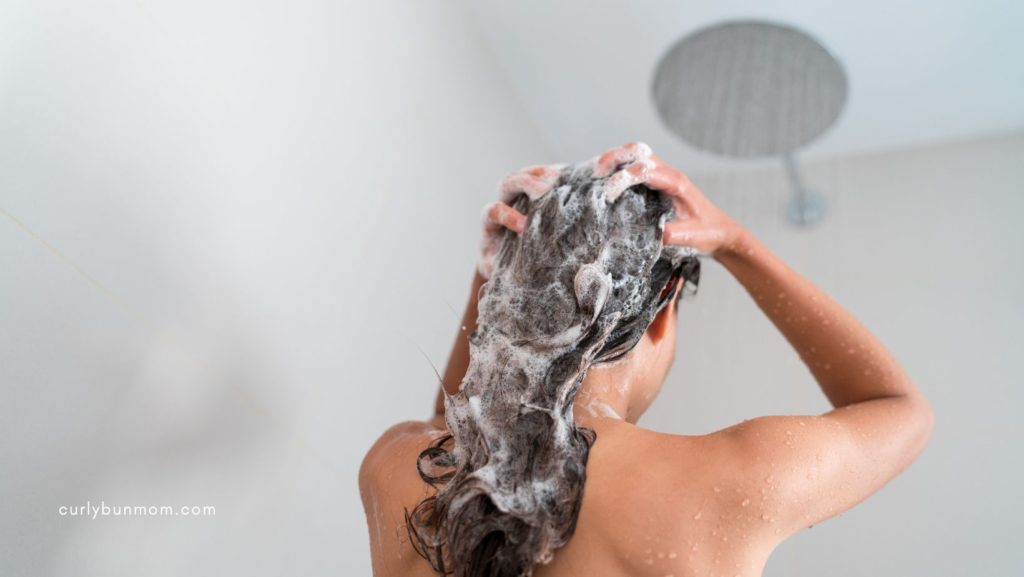 2a 2b 2c Curly Hair Wash Day Routine
Similar to my 3a 3b routine, your wavy hair wash day routine is important for long lasting waves.
My mom has type 2b 2c hair and this is the routine she follows to get gorgeous, long lasting waves and curls. Follow this routine and get great results:
Wash with a sulfate free shampoo
Condition or deep condition – squish to condish
Rinse out
Cleansing Type 2 Hair
Begin your wavy hair wash day routine with cleansing your scalp and hair.
This is important to remove product build up that can weigh down your hair, making it look lymph and dull.
Natural oils and product build up can also clog hair follicles on your scalp, preventing hair growth.
To cleanse your wavy hair:
Apply a sulfate free shampoo to your scalp only
Gently scrub your scalp with your finger tips or a shampoo brush to ensure all build-up is removed.
Move the shampoo down your hair shaft to cleanse the length of your hair.
Rinse hair thoroughly
This is sufficient to cleanse the length of your hair without causing any damage.
If you're now starting with the curly girl method, you can use a clarifying shampoo to remove buildup from any styling product that contained ingredients like silicone or heavy oils.
How Often Should You Wash 2a 2b 2c Hair?
If you're gently cleansing your hair with a sulfate free, gentle shampoo, it's safe to wash once or twice a week.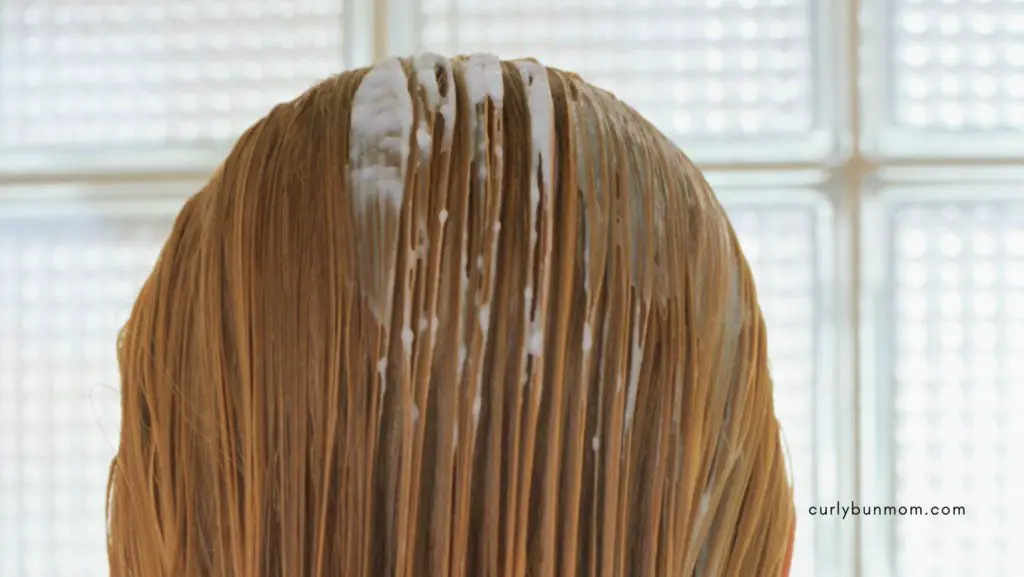 Conditioning 2a 2b 2c Hair
Conditioning is important for easy detangling and hydrating your strands. If you're following the curly girl method, look for a conditioner that is silicone free.
Apply enough conditioner or deep conditioner
distribute it through your hair.
use a detangling brush or your fingers to detangle and help with even distribution.
Most wavy girls opt to squish to condish at this point.
Squish To Condish Type 2 Hair
Squish to condish is a technique used to hydrate and encourage definition.
To squish to condish, simply scrunch your hair after even distribution of conditioner. This technique allows moisture to get into your hair shaft and hydrate your strands.
Once the recommended time has passed, rinse the conditioner out of your hair. Gently squeeze excess water with your hands before applying your preferred styling products.
How To Style 2a 2b 2c Curly Hair
The way you style your hair and the styling products you use will ultimately depend on your hair's porosity level and overall health.
Some wavy girls love to apply styling products to soaking wet hair while others get better results when they apply to damp hair.
Some love to apply their products standing upright, while others like to style with their heads upside down.
These styling tips have changed many wavy girls' lives by transforming their once "straight hair" into gorgeous, waves with a tousled texture.
The amount of a styling product you use will depend on whether you have thin hair or thick hair.
Start off with a pea sized amount and work your way up until you're satisfied with your results.
Experimenting with different styling techniques and products is the best way to find out what works best for you.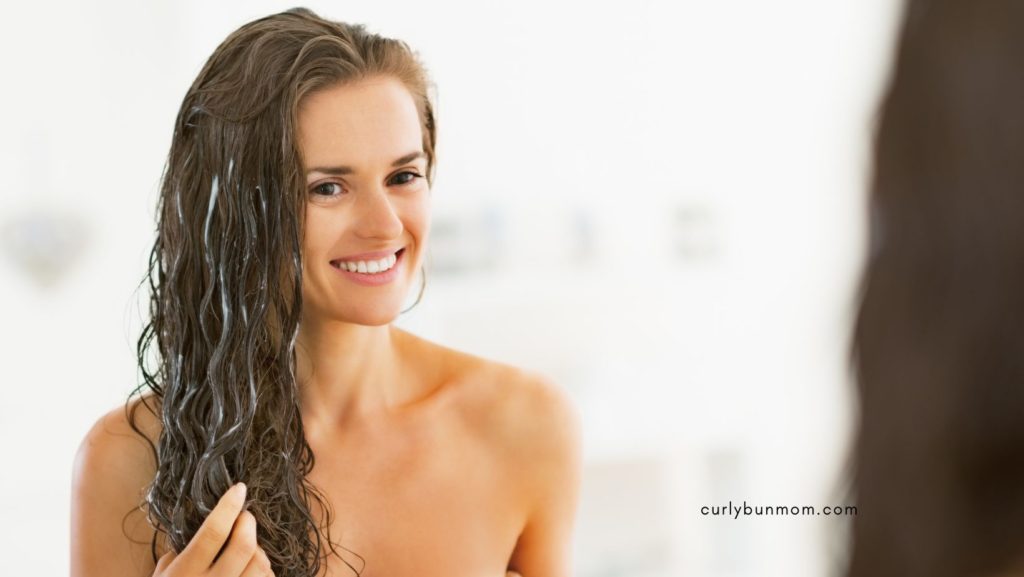 Curly Hair Routine For Type 2 Hair (2a 2b 2c):
Apply a leave in conditioner and brush through to distribute
Apply lightweight styling cream (optional)
Smooth Gel Over Your hair
Gently Scrunch hair
Air dry or diffuse
Scrunch out the crunch with your preferred oil or serum
No matter which styling techniques work best for you, apply your products in this order to enhance your waves.
This works well for any 2a, 2b, and 2c hair routine.
Leave In Conditioners For Type 2 Hair
Lightweight leave ins are important to add moisture to your wavy hair and won't weigh down your hair (especially if your have fine hair).
Most wavy girls get the best results by using the praying hands technique to apply leave ins to their hair.
This method distributes the product through your hair without breaking up wavy clumps too much. If you struggled with stringy hair before, this styling technique will be a game changer for you.
Once you've applied your leave in, use a denman brush over a wide tooth comb, to ensure even distribution and maximum definition of your natural waves.
Apply Lightweight Cream
Using a lightweight curl cream is optional as the leave in may be sufficient to add moisture to your hair. However, if your waves need additional moisture to fight frizz, apply a small amount of your preferred curl cream. A curl cream will also enhance your natural waves leaving you with undeniably gorgeous, bouncy beach waves.
You can use the praying hands method again to apply the curl cream and then use the denman brush to ensure even distribution.
You can also style your hair using the Denman brush or you can simply scrunch your hair to encourage clumping and definition.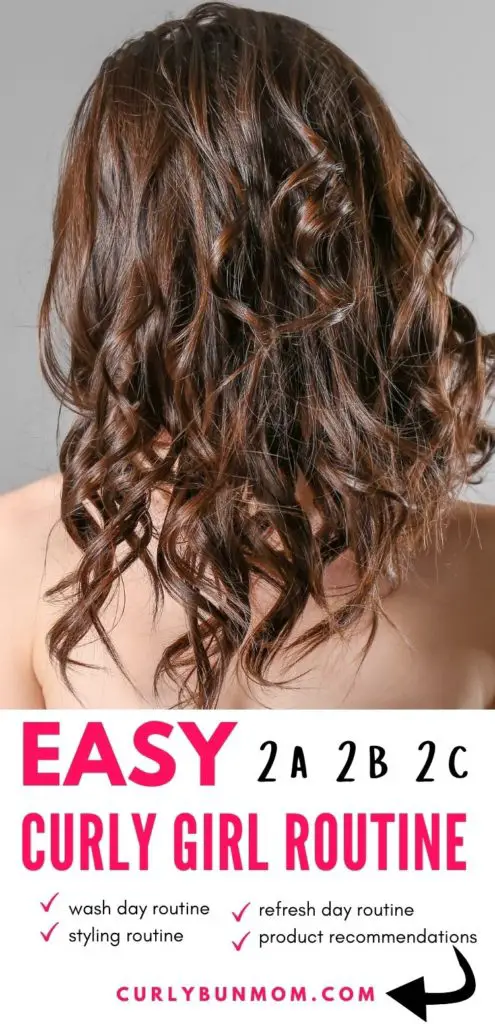 Smooth Gel Over Your Hair
Smooth a small amount (pea sized amount) of gel or mousse to hold your waves in place.
After rubbing some gel in the palm of your hands, smooth the product over your wavy clumps.
To apply mousse, use one pump of the product and scrunch it into your hair.
Scrunch
With the gel or mousse applied, gently scrunch your clumped waves for maximum definition.
Once you're satisfied with the definition and you've finished scrunching, don't touch your hair again until it's completely dry.
As your hair dries, a gel cast will form to hold your waves in place.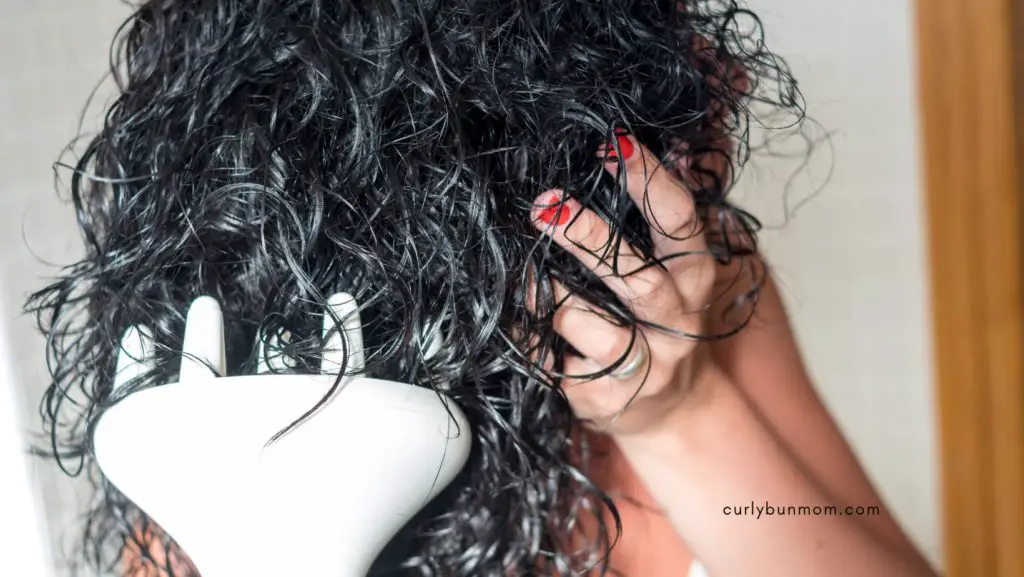 Air Dry Or Diffuse
Air drying is best until the gel cast forms completely. Be careful not to touch your hair to prevent frizz.
Once the gel cast forms and your hair is almost dry, you can diffuse to encourage volume while completely drying your waves.
Diffuse using a blow dryer on low heat or cool to avoid any damage.
Once your hair is completely dry, your hair may still look flat and hard because of the gel cast.
This is totally normal and ok – next, we'll sotc (scrunch out the crunch).
Pro tip: Try not to touch your waves as you diffuse.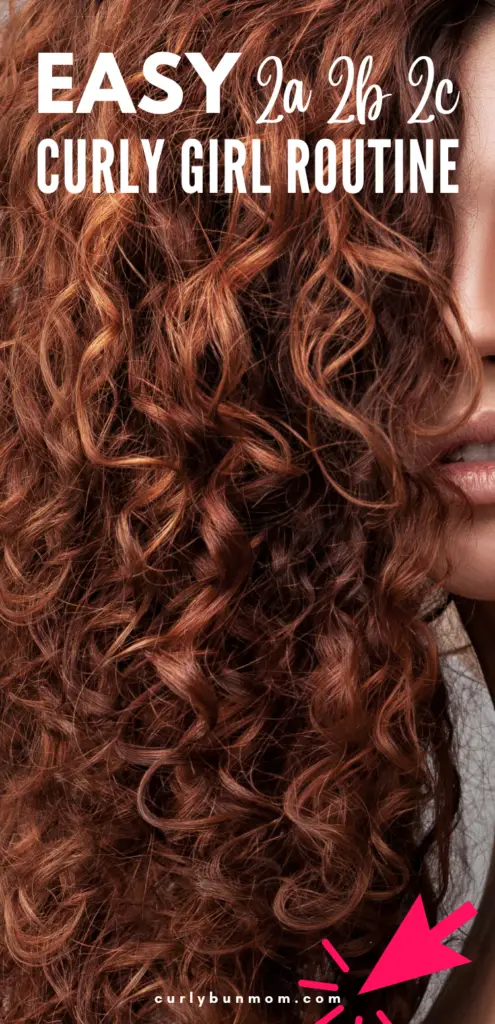 Scrunch Out The Crunch With Oil Or Serum
Once your hair is totally dry, you can scrunch out the crunch in a few ways.
Most wavy girls get great results by scrunching with their hands and no additional products.
However, if you prefer, you can rub a small amount of oil or frizz free serum in the palm of your hands before scrunching out the crunch. This prevents frizz and adds shine to your waves.
Flip your hair over and from side to side as you scrunch to encourage volume.
Once you've scrunched out the crunch, the result will be gorgeous, soft beach waves.
If you've used strong enough hold products to style your wavy hair, you can expect your wash day results to last a few days with refreshes in between for 2b hair & 2c hair. 2a hair may need to be refreshed daily.
My mom's wavy wash day hair can last her all week, with very quick daily refreshes.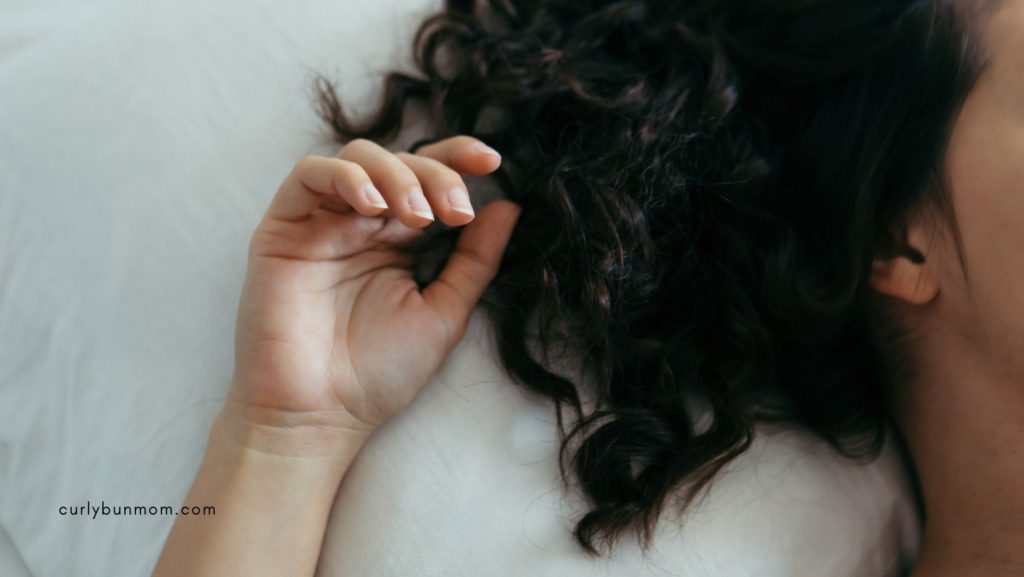 How To Sleep With 2a 2b 2c Hair
After styling, you don't want to get it messed up while you sleep, right? So, learning how to sleep with textured hair is key to preserving your waves for the next day. How you sleep will also protect your waves and minimize hair damage.
This is how you should sleep with short or long 2a 2b or 2c curly hair:
Put hair in a loose pineapple with a satin scrunchie
Use a satin bonnet or scarf
Sleep on a satin pillowcase to reduce friction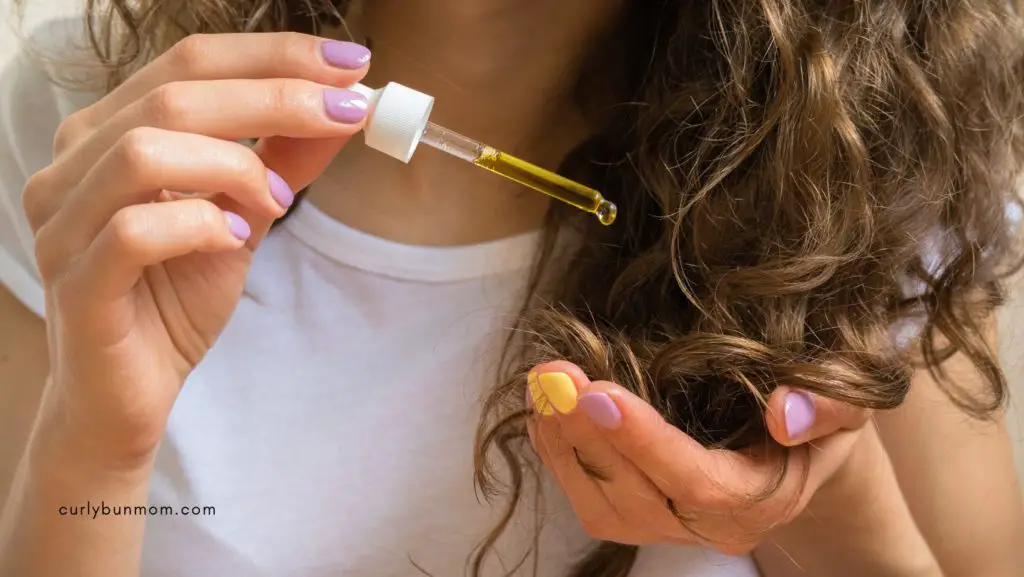 Refresh Routine For 2a 2b 2c Hair
Refreshing curly hair starts on wash day and learning the best ways to sleep with type 2 hair.
Using the right products on wash day will provide a good foundation for the week and will make refreshing your waves so easy!
Protecting your waves while you sleep will also help on refresh days by minimizing frizz and damage while you sleep.
On the days following your wash day, there are a few ways to refresh your hair but these are the most popular ways for 2a 2b or 2c hair.
Refresh Day Routine Option 1 For 2a 2b 2c Hair: Dry Refresh
Take down your hair from the pineapple
Shake out your waves gently
Smooth a serum to beat any frizz
Scrunch
And that's it! This refresh method works the best for my mom's 2b curls. So easy and super simple.
Refresh Day Routine Option 2 For 2a 2b 2c Hair: Damp Refresh
Take down your hair from the pineapple
Shake out your waves gently
Spritz water or leave in over your hair
Scrunch with your hands or a cotton t shirt
Apply mousse or lightweight gel
Scrunch
Air dry or Diffuse
Scrunch out the crunch with an oil or serum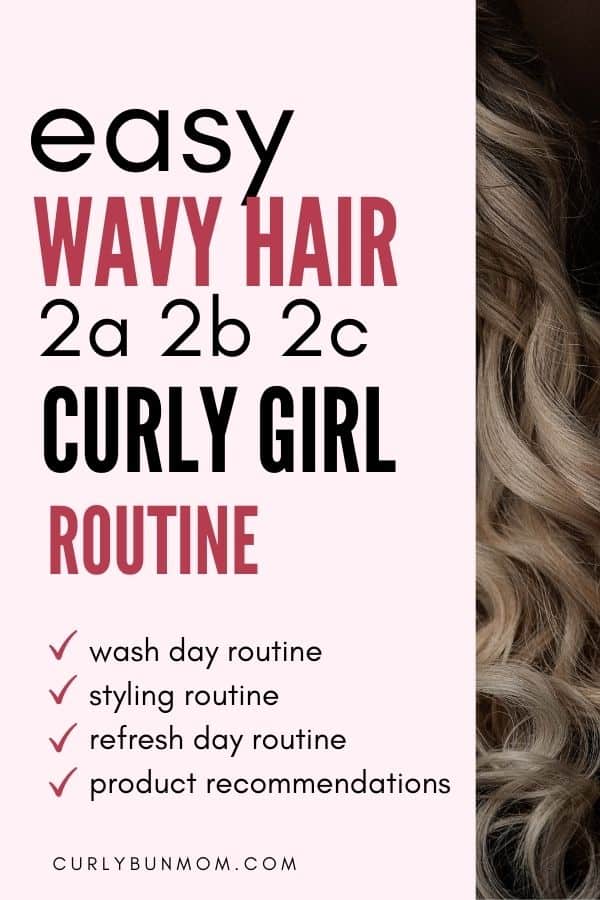 Best Products For 2a 2b 2c Hair
These are some of the best curly girl method approved products for type 2 hair (2a 2b 2c):
To purchase any of these on Amazon, just click on the product above.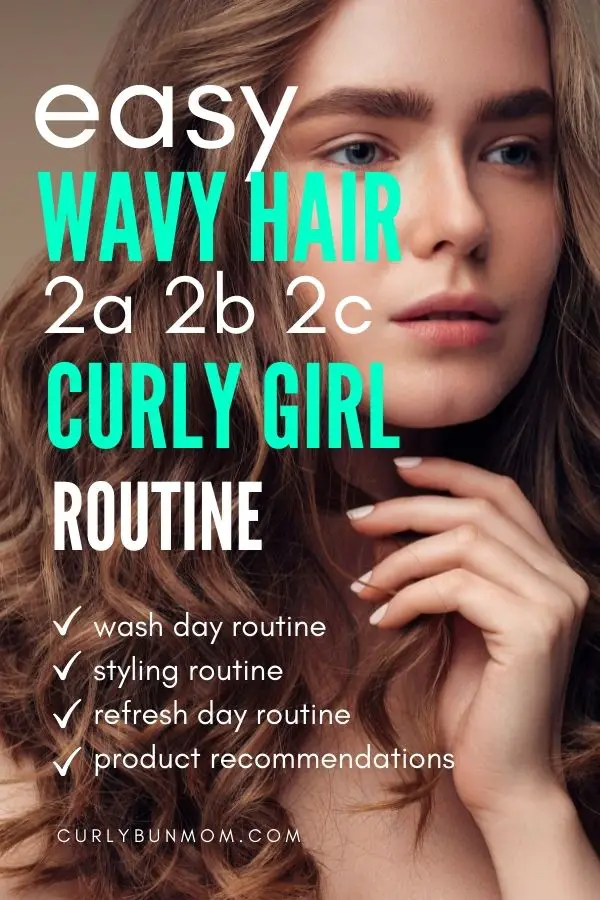 Wrapping Up This Easy Wavy Curly Girl Routine
I hope this easy curly girl routine will help you with your type 2 hair.
Whether you have 2a 2b or 2c hair, the techniques and curly girl products recommended in this post should help you figure out what works best for your hair type.
Remember, what works best on one person may not work best for you. And, what works for you this month, may not work next month.
Always assess your hair's health and porosity to determine what products your hair needs (moisture or protein) and the techniques that your hair responds to the best.
Before You Go, You Will Love These Other Posts For Curly Hair:
Product Reviews
Product recommendations
Important Information To Care For Curls & Waves
Dyeing Textured Hair At Home Without Damaging It
Wavy & Curly Hair Routines & hairstyles