Sixth Month Blog Report
Curly Bun Mom is six months old and I made my first $4.06. Yayyyy! In this sixth month blog report, I'm going to be sharing how I made my first bit of money blogging and the change in my growth strategy and the results.
Before continuing, catch up with my first month, second month, third month, fourth month and fifth month of blogging 🙂
Looking for more ways to make money as a stay at home mom? Check out the best jobs for stay at home moms.
Affiliate Disclosure: "This post contains affiliate links, which means I receive a small commission, at no extra cost to you, if you make a purchase using this link."
So, How Did i make my First $4.06?
This is pretty funny – after I first wrote this post, I actually went to my Amazon Affiliate account to see how much longer I had before they kick me out (if you don't make a sale within a certain amount of time, they let you go).
To my surprise, I had made a few sales from these posts: Curly Hair Basics For Busy Moms, 10 Newborn Must Haves To Make The Newborn Stage Easier, 9 Breastfeeding And Pumping Essentials.
I didn't even know that I made money from my mom blog!
I made my first $4.06 from Amazon Affiliate Sales.
When I found out, of course, I had to come back and add in this awesomeness 🙂 My promotion strategy for these posts (and all my posts) has been solely through my Pinterest account (more in the Pinterest section below).
What is my current growth strategy?
In June, I didn't participate in any facebook traffic share threads and so, as expected I saw a steep decline in pageviews. However, I'm so excited that my hard work with Pinterest paid off and my Pinterest account soared! For the first time, traffic was coming in consistently WITHOUT Facebook traffic share threads. These were real people from all over the world who visited my blog because they were interested in what I had to say! I know it's a little corny but, this is, hands down the MOST exciting and rewarding aspect of blogging.
It's so amazing to see what content is truly resonating with my readers. I have to admit here that I have been taken aback and even a little stumped with the content that's doing really well – I definitely didn't think the topic would have been a hit, as I thought it was super saturated. The insight I've gained from tracking my popular posts are truly invaluable.
Sixth Month Performance Review
As you would remember from last month, I've stopped setting numerical goals for my blog. Instead, I'll be focusing on return on investment (my time) and growth.
Pageviews
Pageviews : 4652
Sessions : 1530
Even though my pageviews have declined, I'm actually super excited about what that number means! It means that Curly Bun Mom was authentically viewed 4,652 times! How could I possibly be sad about that?
This month, I started tracking real-time views in Google Analytics, when I published a pin on Pinterest. It was pretty awesome. Especially for the kids. They get so excited when they see the number currently on my blog and the LOVE to check out the locations of the views. It has certainly turned into cute little family moments.
I'm hoping as I grow on Pinterest and hopefully start ranking more on Google, my traffic will increase bit by bit.
In July, I'm going to focus even less on the number of pageviews and use the insights from Google Analytics to write more content for my audience.
Google Ranking
I'm currently still ranking at #1 for eight of my posts and a few others are on the first page of Google.
When I started my blog, I dreamed of the day I would have just one post ranking at #1! By my fifth month, I have had eight!
I'm currently ranking first on Google for these posts: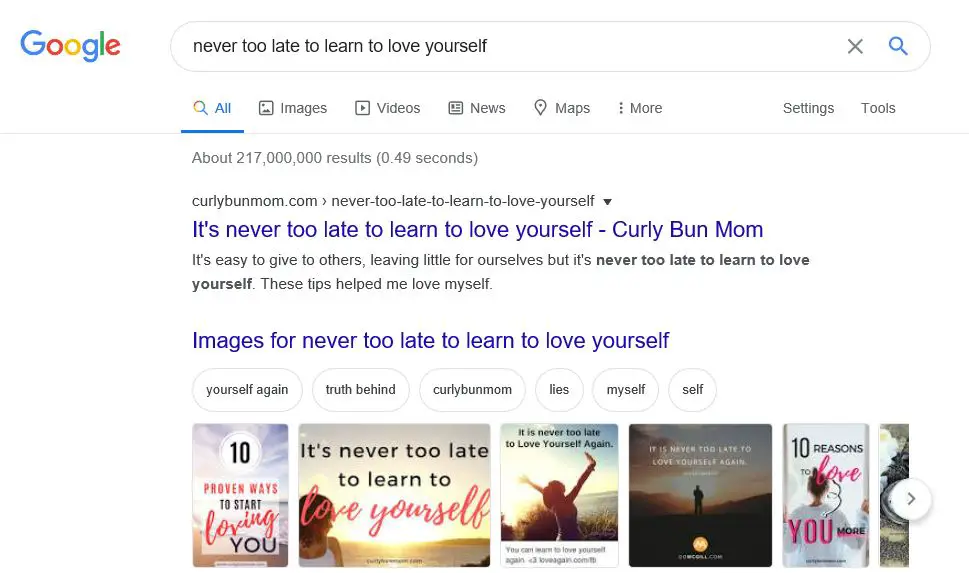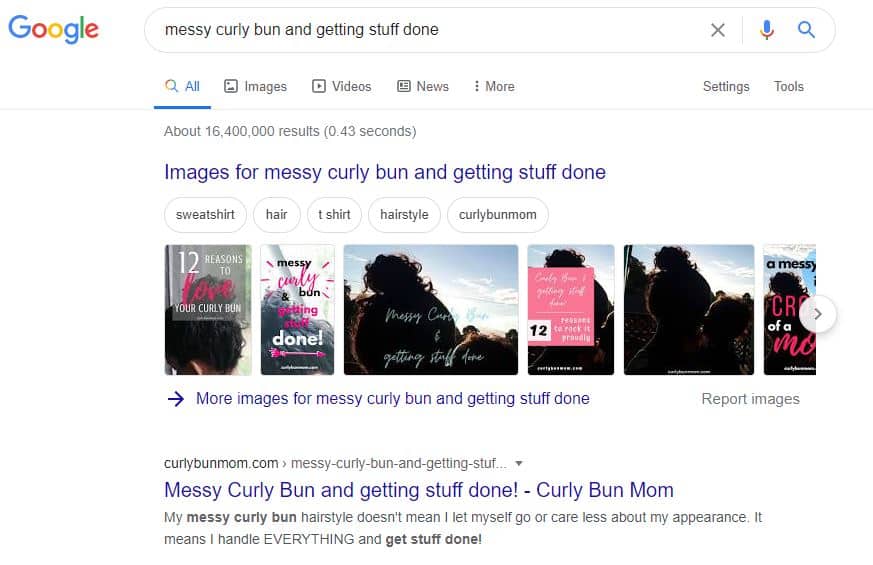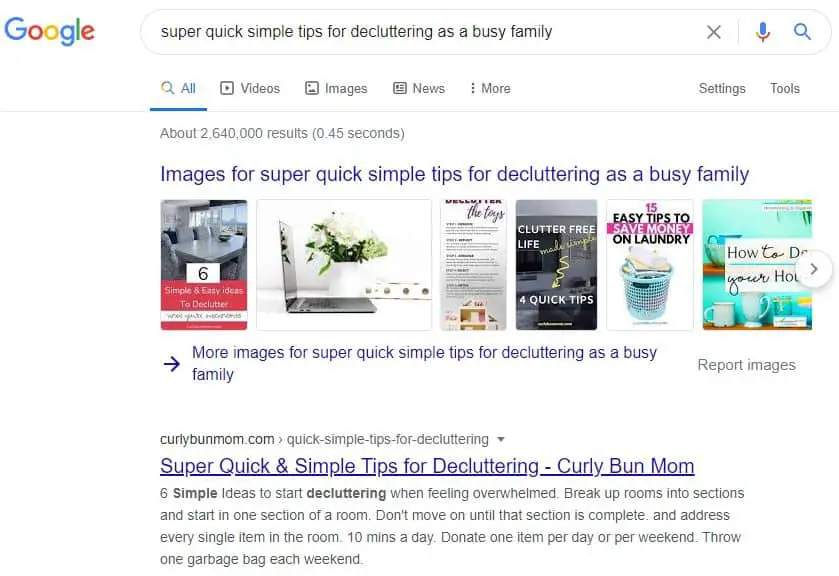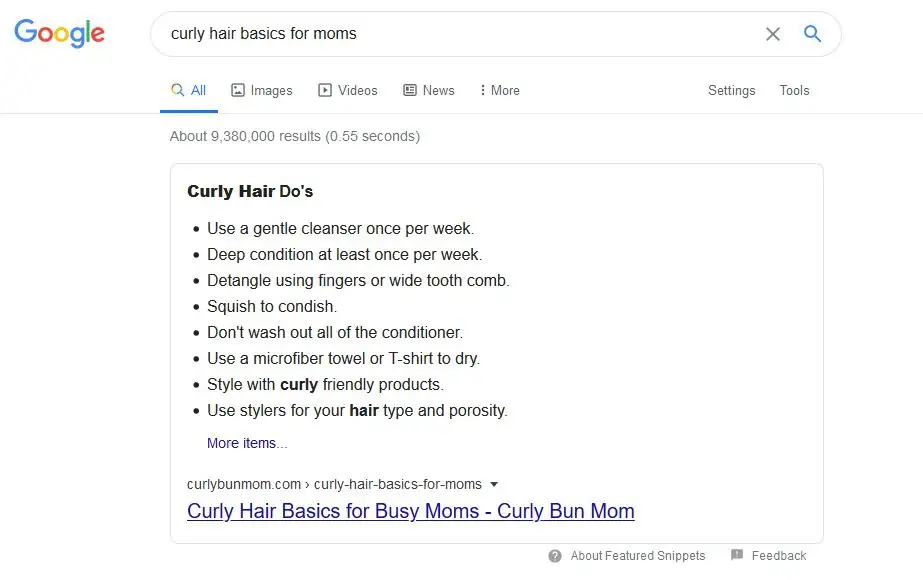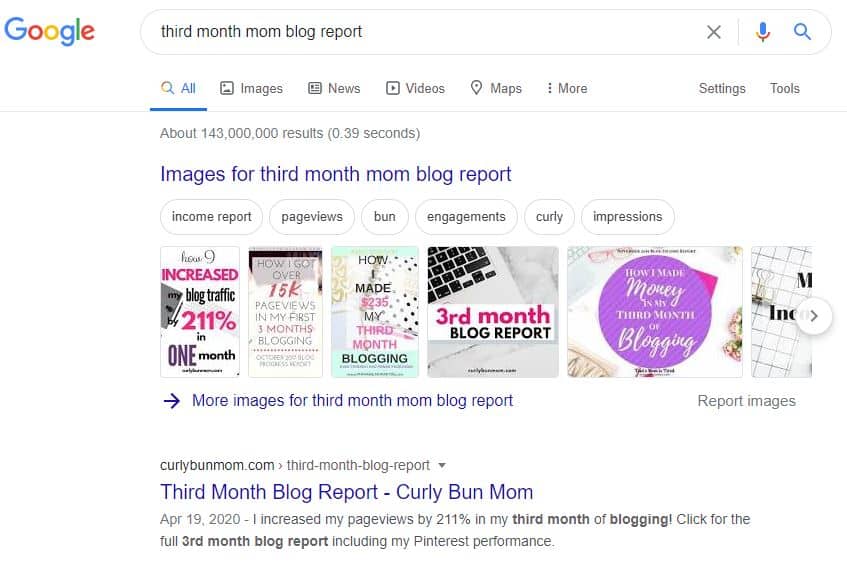 Pinterest Performance review
Quick look at overall stats:
Followers: 418 – 520
Unique monthly viewers: 116K – 281K (139% INCREASE)
Impressions: 147k – 343k
Engaged Audience: 2.89 – 5.91k (104% INCREASE)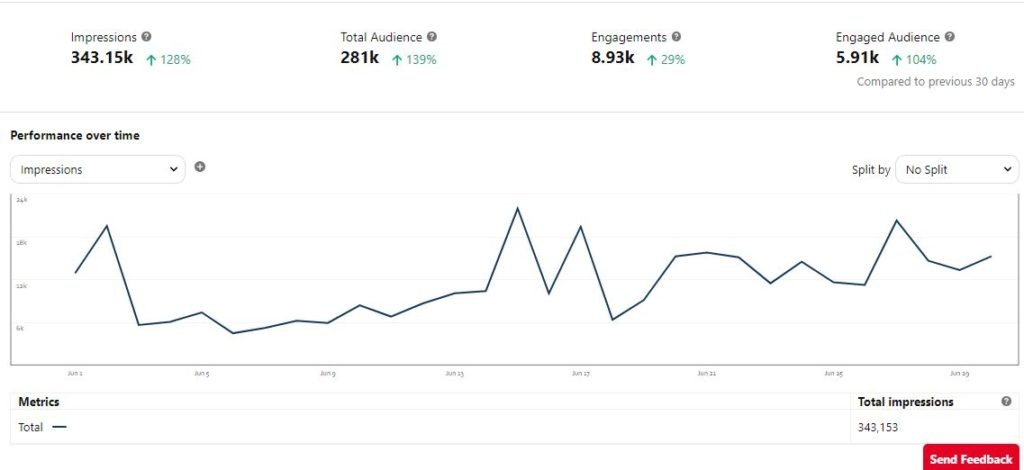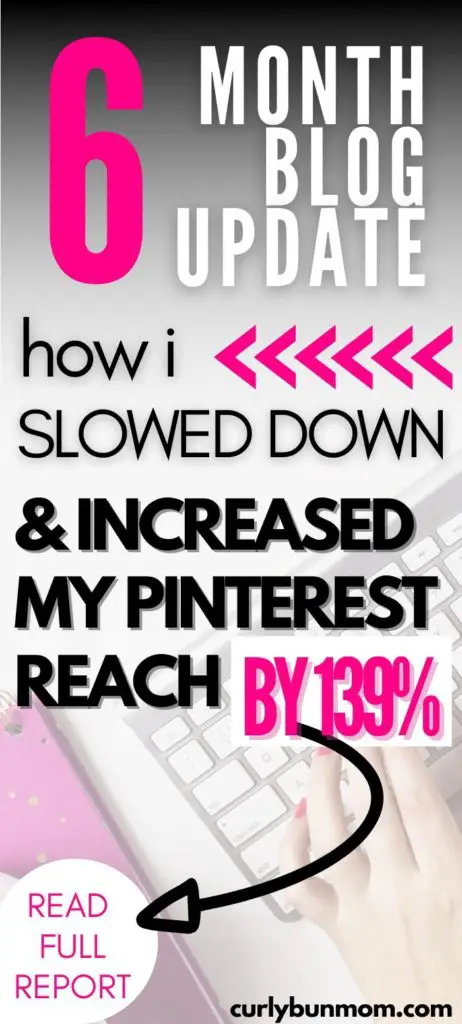 My goals for June was to upload five new pins every day. This totally paid off!
I haven't purchased many courses because I'm not making any money as yet. But, I definitely lucked out by getting Ell's Pinterest course and Carly's Pinteresting Strategies.
Ell's Pinterest course, Pinterest With Ell is SUPER affordable and she also has a Facebook group where you can ask her anything and get a timely response. It's amazing!
Ell's course is easy to understand and she has a private Facebook group for anybody who has taken her course. This is so helpful as I was able to not only clarify my Pinterest strategy, but I also gain a lot of insights from her and other members in the group.
Next up is Carly's Pinterest course – Pinteresting Strategies. Carly has been an inspiration of mine before I even started blogging. When I was searching for a blog name, funny enough, one of the names I checked for was "mommy on purpose", LOL. That's how I found Carly.
Then when I was getting into blogging and more specifically, Pinterest. I really didn't want to put out the money for Tailwind and so, I came across Pinteresting Strategies and Carly once again.
Her Pinterest strategy is basically manual – right up my alley!
Even though at the time her course was aimed at bloggers who were a bit more established, I still bought her course with plans to implement her strategy once I had more posts to share.
This was probably THE BEST investment. Her course was updated recently with all the Pinterest changes and she breaks. it. down!
In her course and online videos, she eliminates all the confusion and is very clear with everything Pinterest related. She has a Facebook group that is extremely helpful AND from time to time she does live to explain and quell Pinterest confusion.
She even showed how her traffic tanked and how she able to get it back on track. This was really useful to me and her course helped me clean up my Pinterest account since I stopped with the Facebook threads.
So now, with the knowledge I've gained from those two courses, Pinterest With Ell and Pinteresting Strategies coupled with trial and error, I have a decent Pinterest Strategy. It has worked really well for me in June and will hopefully continue to work well in July.
Overall Goals for July 2020
For July, I'm going to continue with my Pinterest Strategy and start back writing blog content. I also hope to offer a couple of freebies, so sign up and stay tuned 🙂
Unrelated to blogging, this summer, I'm going to be baking and spending lots more time playing with the kiddos!
I hope this has helped to get a good idea of what a fifth month blog traffic report can look like.. I'd love to hear from you! – What was your experience in your fifth month?
You May Also Like