10 Must Haves To Make The Newborn Stage Even Better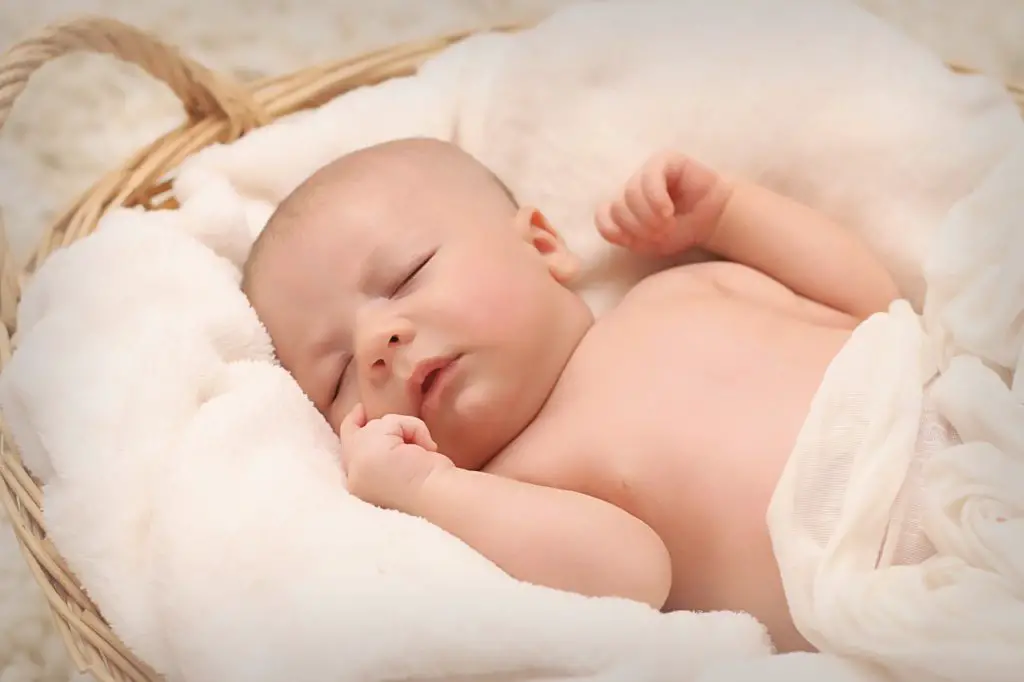 I'm by no means a baby expert but as a mom of three kids, I felt compelled to share my newborn must-haves. I wanted to take this opportunity to share the products that worked best for us with making the newborn phase a little easier. 
Having had three babies, I've had a lot of suggestions thrown at me about what I needed each time. I've also done research, read many "newborns must-have" blogs and looked at a lot of vlogs.
I've used the same or similar products for all my babies and for each I've found something that worked for one that didn't work for the others. For instance, with my first two, they loved being swaddled with their arms down and used the same type of swaddle. However, my third did not like it one bit and I found the most ingenious swaddle.
10 Newborn Products New Moms Must-Have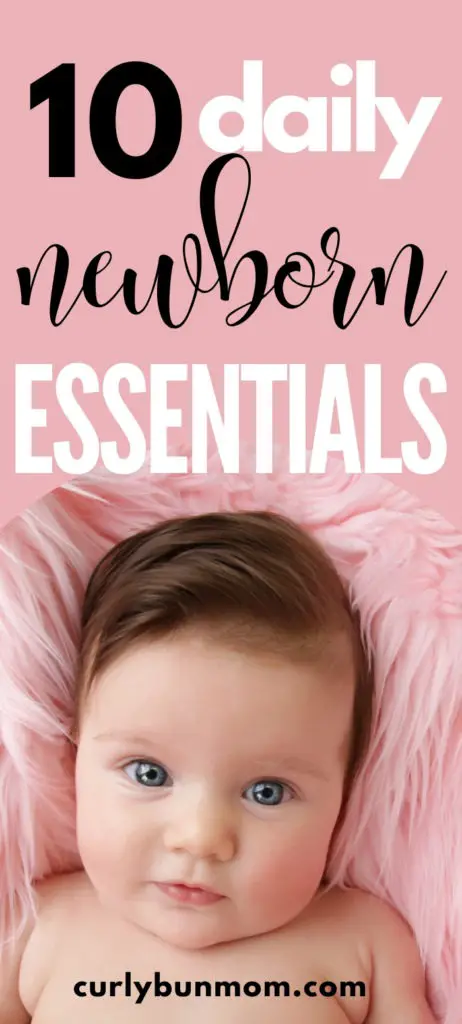 This isn't a necessities list – so you won't see things like pampers, wipes or vaseline. It's a list of my essential recommendations to make the newborn stage of life more enjoyable for baby and parents. Let's dive in!
Affiliate Disclosure: "This post contains affiliate links, which means I receive a small commission, at no extra cost to you, if you make a purchase using this link."
Aden & Anais Swaddle Blankets
Hands down, these are the absolute best blankets ever! These are made from muslin material and are so soft and breathable. The super adorable prints are a cute added bonus.
One of the best things about these swaddles is that they are multipurpose and can be used as a blanket (from newborn to toddler), swaddle, nursing cover and stroller cover – just to mention a few.
These swaddle blankets are incredibly durable. I got these for each baby and they use it daily – my eldest is six years old and these blankets are still incredibly soft and have held up really well. 
Aden & Anais Washcloths
These washcloths have similar features for the Aden & Anais blankets. They are so absorbent, soft and versatile.
These were my go-to for breastfeeding and bath time. They're sized just right – not too big and not too small.
Just as with the swaddle blankets, six years later and we're still using them – a testament to its quality, durability, and washability.
Munchkin Clean Cradle Tub
This bathtub was a super exciting find for me. With my sons, I used the more traditional bath tubs and I found it incredibly difficult to handle them as newborns, in the bath on my own. Bath time was filled with anxiety and I dreaded it. I usually preferred to wait for my husband to get home to bathe them.
When I was pregnant with my daughter (third baby) I was searching for an easier product and came across this Munchkin Tub. There was another brand that was similar and actually more popular but what sold me on this one was the water outlet at the front.
I placed it on my countertop and baby bath time was so easy compared with my boys. I no longer dreaded bath time and had no anxiety!
The bathtub is made with soft, non slip material which keeps baby safe and comfortable for bath time. My daughter never fussed and really enjoyed bath time. She actually used to cry when it was over!
Clean up and storage was also a breeze with this tub. It's easy to clean and dries really quickly.
Leachco Cuddle-U Basic Nursing Pillow
A good nursing pillow that is durable and comfortable for mom, dads, baby, and siblings! I used the same nursing pillow for all three kids and it was still in such good condition that I was able to donate it to a friend who just had her first baby.
I've tried other brands but this was the perfect size and thickness for me. 
This nursing pillow doubles as a baby lounger and to start baby with tummy time. As your baby grows you can also use the pillow as sit up support.
The one downfall is that it doesn't come with a slipcover and must be spot cleaned. I was VERY fortunate not to have had an accident while using the pillow but with babies the probability of a messy accident is pretty high. I also mainly used the pillow as a nursing pillow and so I purchased a slip cover that fit really well.
Minky Nursing Pillow Cover 
Nurse in style and comfort with this Minky nursing pillow slip cover. It is made of the softest, most comfortable fabric that won't irritate your baby's sensitive newborn skin.
It's also super easy to remove, wash and slip back on making maintenance quick and simple!
HALO Bassinest Swivel Sleeper
This bassinet is a c section mama's dream! I didn't have it with my first and it was the best purchase I made when I had my second. 
The features are amazing!
Easy height adjustment
360 rotation 
Swivels – to bring baby closer to you or to gently move it away for you to get out of the bed.
Mesh material makes it easy to see baby and great ventilation
Front of the bassinet lowers for easier pick ups and put downs
Two very convenient storage pockets for baby necessities
Nightlight, vibrations, soothing sounds 
The downfall is the price considering the length of time the baby can use it – it's recommended up to 5 months. However, if you expect to have more kids or can pass it on to your siblings for when they're having kids, it's a great investment. 
MyBaby Sound Spa| 6 soothing lullabies for newborns
We owned a few sound machines until we finally found "the one". We tried a few projector and sound machine in one products and they were pretty bad buys. 
This machine was smaller than the ones we previously purchasesd, it was affordable, simple, robust and effective. It comes with 6 different sounds:
Heartbeat
White noise
Ocean
Summer night
Cradle
brook
There's also a built-in auto timer that can be set for 15, 30 or 60 minutes. 
It can be used with a wall charger or 4 AA batteries, making it an easy choice on the go.
Love To Dream Swaddle UP
I found this swaddle when I was pregnant with my third baby but having used another swaddle successfully with my first two babies, I decided to hold off on buying it.
Within two months I realized it was the perfect choice for my daughter. Unlike her brothers who preferred their hands down when they were swaddled, she wanted her hands up and she was able to self soothe.
She went from waking up every hour to sleeping for four to five hours straight! She eventually slept for 8-10 hours straight at night in the swaddle. 
When she started rolling over from belly to back, I was pretty sad that we had to stop using it. We had a bit of an adjustment period – she reverted to five hours being her longest stretch of sleep but it honestly didn't take too long for her to get back to sleeping eight hours plus at night. 
Fisher-Price My Little Snugabunny Cradle 'n Swing
This was a lifesaver when hubby went back to work and I was home alone and healing post c section.
The movement, sound, and incredibly soft material made for an ideal cozy environment for baby to nap or play.
The 16 soothing songs, hanging toys and the domed mirror entertained my newborn while I got a much-needed rest or grabbed a meal.
Baby Daybook Tracking app 
This was my best friend! Between recovering from giving birth, the lack of sleep and exhaustion from being a new mom, we forget! This app or any phone app is a must!
It helped me with sleep and eating patterns.
It also helped me when I wanted to start potty training my 7-month-old. 
There's also a growth tracker to easily see your baby's growth pattern & percentile.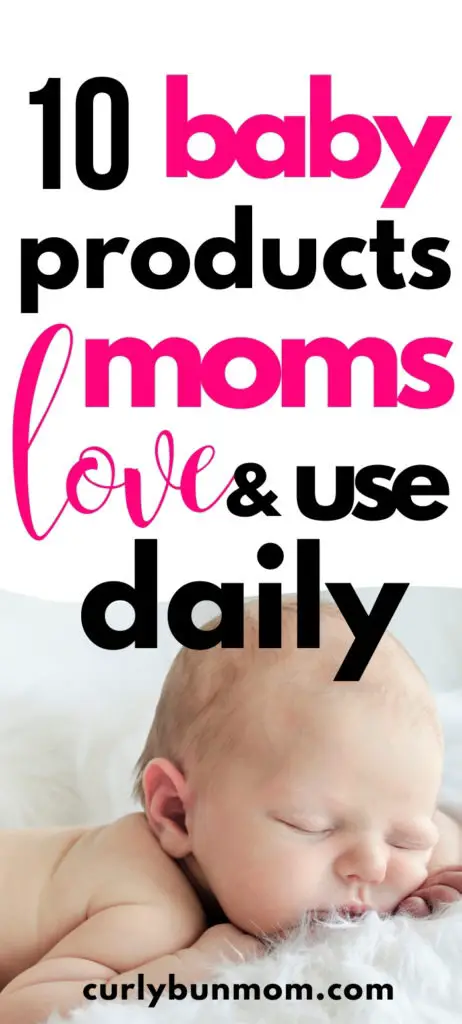 Final Suggestions on Newborn Must Haves
Not every item will benefit every mom, family or baby in the same way. It's a great idea to do as much research as you can before making your decisions. A great rule of thumb when buying a wishlist item is to ensure that you can either pass it down to future siblings or cousins or that you can sell it later on. 
Let me know what products you have used to get through the newborn phase easier. 
You May Also Like