The Best At Home Date Night Ideas
– Perfect For Parents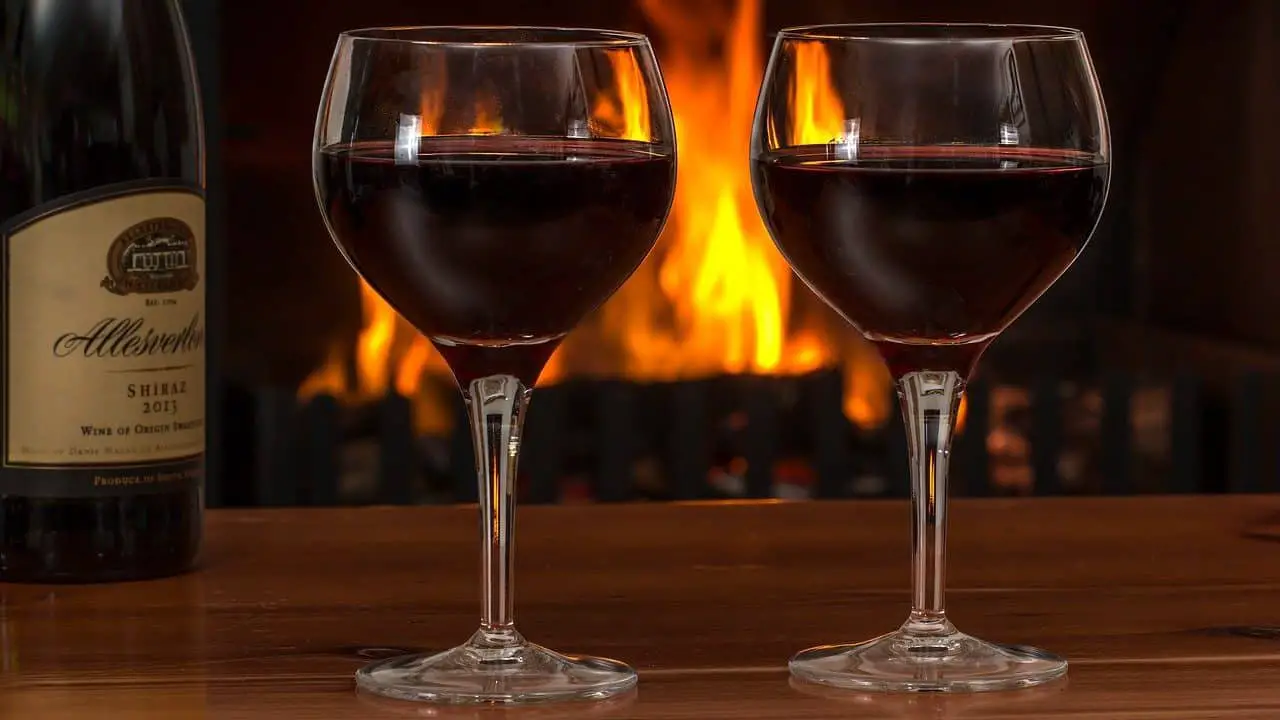 Wondering what couples can do for fun at home and looking for some great at home date night ideas to keep the spark alive with your significant other? Join us with trying out some of these cozy, romantic, fun filled date night ideas in the comfort of your home.
Before having kids, my husband and I went out a lot! After having kids though, we weren't nearly as motivated to leave the house for date nights and we fell into a bit of a rut. We started seeing each other as mom and dad and we knew that we had to get our spark back and keep it going.
We knew the importance of ensuring we had one on one time so, we had to get innovative and plan at home date nights. Truth be told, sometimes we're even too tired for that! But we're trying harder to ensure that we prioritize it – even if it's to just Netflix and sleep chill.
Affiliate Disclosure: "This post contains affiliate links, which means I receive a small commission, at no extra cost to you, if you make a purchase using this link."
At Home Date Night Ideas
The best at home date will ultimately depend on your personalities, likes and dislikes. These stay at home date ideas will inspire you to create the date of your dreams. You can take turns planning date night and add an element of surprise to your dates. In the days leading up to your date, you can leave cute little clues as to what you're planning. Just think back to the things you used to do when you started dating and try to add some back into your relationship.
If you're as laid back as we are, you're going to really enjoy these date night ideas to keep your bond and have fun with one another.
To really enjoy all of these dates, remember to put away your phones and really try to be in the moment with your partner. Also, try to do things a little differently, for instance, if you're always in sweats or casual wear, dress up for your date even at home.
Bookmark this page to read with your significant other and come up with some dates together.
The Perks Of Date Nights At Home
While at-home date nights can't totally replace a night on the town with your significant other, they can be extremely romantic (even more than going out) and you get to maximize the amount of quality time you spend together.
Depending on your mood, you can choose to dress up or dress down for any of these date night idea and you also save a lot of money!
So, win win, right? Well, let's jump in!
Movie Night
I couldn't start this at home date night list any other way! My husband laughed when we saw that this was first because I always ask for this as our date night, we pick the movie, snuggle and then I fall asleep! EVERY time!
But still, it's my favorite. Especially since these days are spent looking at kids' cartoons and other age appropriate shows.
As parents, movie night can be a real treat! Whether you binge watch a tv series, stick to movie genres that you love or try something new, I'm sure you're going to totally enjoy it – even if you fall asleep 🙂
Spa Night For Two
We enjoyed this at home date so much – it actually surprised us both. Neither of us is really into going to the spa or getting massages done professionally. However, spoiling one another with facials, pedicures, manicures, facials and yes, of course, massages has quickly become one of our fave go-to dates at home. Self care is extremely important and this is a great way to enjoy it together.
For a very relaxing and romantic date, you just need a few necessities that really don't have to break the bank and some relaxing ambiance. Try creating a calming ambiance with robes, candles, relaxing music and nicely scented products and essential oils.
Cook Something New Together
We love to eat! And while I haven't always been very adventurous with meals, I love cooking with hubby. It's fun to try something new, make mistakes and laugh at and with one another.
Find a recipe online that you've both been wanting to try, put on your fave music and have some fun in the kitchen.  
Don't end the date here though, set up for a romantic dinner with candles, romantic music and enjoy the meal you've cooked, including dessert! Depending on what you made, you can also enjoy your meal outside, on the couch, or even in bed.
Drinks On The Porch Or Balcony
Dress up (or down), grab your fave drinks (alcoholic or non alcoholic), put on your fave music, enjoy one on one conversation and each other's company. This is so important especially when you have kids or have been living together for a while.
When you have kids, most conversations seem to concern them in some way and adult conversation seems to be a luxurious thing of the past.
This date is so important to see your partner as more than a parent. It's a great chance to discover new things that you didn't know about your spouse – maybe something that has changed or just something you never knew!
Create A Romantic Playlist Together
How sweet is this date idea? It's really romantic to get to know the songs that really resonate with your partner. You and your partner can get cozy on the couch or bed and take turns choosing romantic songs that remind you of one another.
Dancing!
I'm more into this idea than my husband is – I love to crazy dance. It relieves stress almost instantly! Once the kids are in bed, we enjoy some drinks and let go!
Also, how romantic would it be to use the playlist of love songs that you created together to dance to. Another great idea is to learn a new type of dance together, like latin or ballroom dancing.