7 Day Glow Up Challenge 2021
Feel More Beautiful In Just 7 Days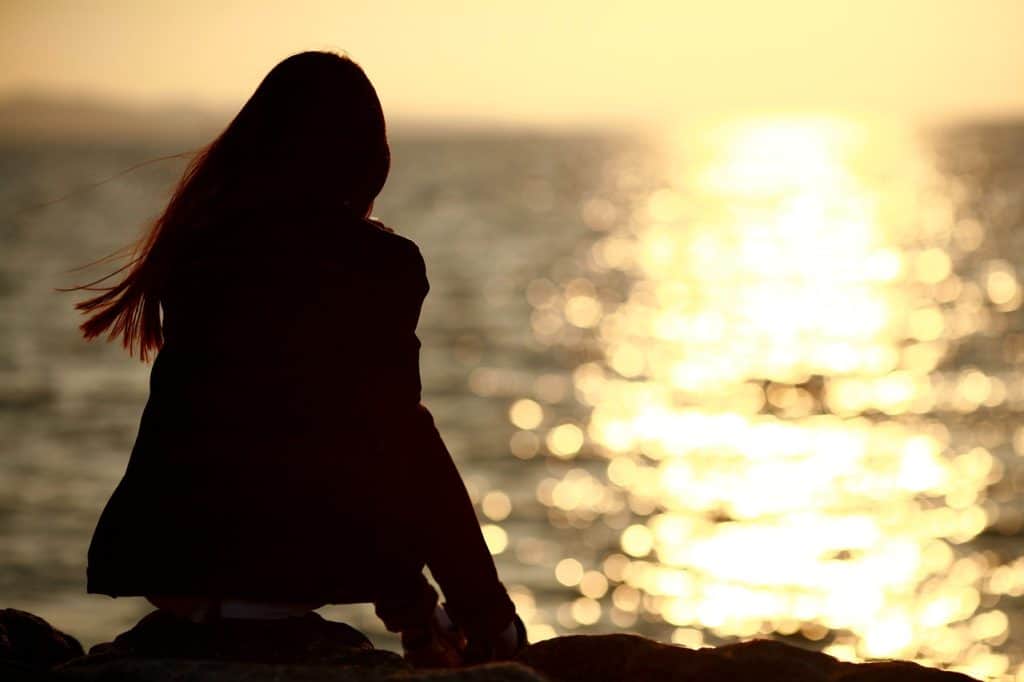 This 7 day glow up challenge will make you feel more beautiful, confident and motivated. If you feel like you're in a slump or you're not feeling your best, a learning how to have a glow up may be just the thing you need.
After 7 days, don't stop, keep going with the glow up list for 30 days or longer. It will help you to create healthy habits so that you achieve long lasting benefits.
These tips on how to glow up are so simple, yet so effective! I can't wait for you to start. Sure, it requires some commitment but at the end of the month, you will also have much better habits for a better life.
Affiliate Disclosure: "This post contains affiliate links, which means I receive a small commission, at no extra cost to you, if you make a purchase using this link."
What Is The Glow Up Challenge?
A glow up challenge is a set of activities and time spent dedicated to improving yourself. This can be in the form of overall wellbeing – your health, physical and mental. It's a challenge to prioritize taking care of yourself.
This challenge will encourage you to glow up your:
Mind
Health and wellness
Physical beauty
Financial position
Environment
If you think you really have no time to dedicate to yourself, then you definitely need this glow up challenge. Each activity in this glow up challenge is realistic, actionable and necessary.
By tweaking your schedule a bit, these glow up challenge activities are easy to fit into your life.
For this challenge, you're going to take a holistic approach to glow up your life. At the end of the challenge you will have healthy habits and you will be more beautiful inside and out.
The goal is to challenge yourself to bring about positive change in all areas of your life, no matter how small.
I created this 7 day glow up challenge for myself and I saw benefits very quickly.
Remember, consistency is key to continue to grow and be your best self.
The Effects Of This 7 Day Glow Up Challenge
While doing this glow up challenge for just 7 days, you will see these amazing, life changing benefits:
feel less stressed
fall in love with yourself more
feel and look healthier
gain self confidence and self awareness
establish long lasting healthy habits
7 Day Glow Up Challenge List
I love to start challenges off with simple activities, and progressively challenge myself more. So, with these glow-up challenge activities, that's exactly what I did.
Firstly, I want you to develop some simple and basic habits to improve your life instantly. I don't want you to start and quit because it's too difficult to fit into your busy schedule – that would definitely defeat the purpose.
With that in mind, let's get started. Feel free to use the table of contents to jump to any part of the article.
Glow up Challenge – Mind
Arguably the most important aspect of this glow up challenge is to strive for a more positive and progressive mindset.
Improving your mindset and attitude goes a very long way to having a better life. Positivity is the first step in having a more peaceful and successful life.
This is definitely an ongoing process that will not end with this challenge. The good thing is that once you get into it, you're going to love prioritizing your mental health and well-being.
Here are some glow up ideas for your mind:
Practice self love every single day. Not sure where to start? This 7 day self-love challenge is perfect to start or get back into the habit of practicing self love.
Create some good habits
Fortunately, you will achieve this with this glow-up challenge list and ideas.
Following routines is a fantastic way to create good habits. If you dislike too much structure, routines may turn you off, but just stick with it for a little while and you'll be surprised with how quickly you start forming better, healthier habits for yourself.
Start Journaling
Journaling is such a fantastic way to express yourself. You can be as brutally honest with yourself without fear of judgement.
Releasing your thoughts is incredibly therapeutic. You can work through so many of your life's challenges by getting it down in black and white.
Try these 52 journal prompts to get you started.
Positive affirmations have made the hugest impact on my life. I consider myself a positive person in most situations but I didn't realize how hard and negative I used to be on myself.
Now, I repeat at least one of these 115 positive affirmations every day, especially on days where I feel negative thoughts about myself creeping in.
Positive affirmations help to boost your self confidence, self esteem, motivate you and of course, encourage you to love yourself more.
Self Care Routine
Focusing on yourself is critically important for your happiness and the happiness of your loved ones.
Doing things to rejuvenate yourself and to make yourself happier will positively impact every area of your life.
To make it easy for you, try this list of 101 self care ideas for inspiration to build your own self care routine.
Glow up Challenge – Health
Next on this glow up challenge is addressing your health and wellbeing.
Your health is vitally important, especially right now. With everything that's going on around us though, it's easy to let our health slip without even realizing it.
Sure, we might take more supplements because recommendations are being thrown at us from every direction but don't lose sight of the simple aspects of our health, that are very much in your control.
These are just a few tips and ideas to get you back to prioritizing your health and well being.
Drink more water
Drinking sufficient water is so simple and the benefits are incredible. Benefits include optimal hydration, healthier skin and hair, better digestive system and so much more.
If you struggle with drinking water there are things you can do to ensure that you get your daily recommended amount.
For instance, you can add some fruit to make it more enjoyable. You can also grab this motivational water bottle from Amazon. Or you can even set reminders on your phone or app.
Get quality sleep
The benefits of getting sufficient quality sleep cannot be overlooked. I'm sure we've all failed miserably to function at our best.
Getting quality sleep leaves you tired, groggy, unfocused, unmotived and not to mention cranky!
If you're having trouble sleeping, try adopting these sleep habits to fall asleep fast.
Eat a balanced diet
Ever hear of the saying " you are what you eat"? What you eat really dictates how you look and feel. Too much refined carbs and sugar can make you feel bloated, uncomfortable and sluggish. You may have bad skin, increased inflammation or even mood swings. So, challenge yourself to cut fast foods and refined sugar.
To combat this find healthy options that you love. There are so many inspirational instagram feeds and pins on pinterest to help with this. Healthy food has come a long way from the boring preparations I thought they were long time. I'm so grateful for all the fantastic chefs out there to guide us with healthy meal recipes.
Exercise & stretch every day

I've mentioned in other posts that this is my biggest struggle. It's my catch 22 – I have no energy to exercise but I know all too well that exercise gives me energy! So, what do I do? I have to find motivation to not just start but to be consistent with it.
At the very least, I love to ensure that I stretch. As a stay-at-home mom who has been thrown into homeschooling, my body tends to feel stressed and tight very easily.
A few quick stretches throughout the day really helps to destress and loosen things up.
Another great glow up challenge activity is to improve your posture. So many of us have poor postures because of our jobs or holding our babies – whatever the reason, we can all benefit from keeping our posture in check.
In terms of exercise, I like to stick to my favorite exercises for at least 10m (most times, I get into it and 20m have gone by). Or, once the weather permits – a brisk walk will do the trick! Who doesn't want some nice, fresh air?
Glow up Challenge – Physical Beauty
This glow up challenge wouldn't be complete without including our physical glow up, right?
I think we can all agree that for the past year or more, we've let ourselves go. If you're struggling like I've been try focusing on these areas to get back into prioritizing your external beauty,
Skin Care
Who doesn't want to have gorgeous, glowing skin! There are just a few things that you can focus on to help your dull skin.
First of all, ensure that your daily water intake is at the recommended level. If you've already increased your water intake, I'm sure you're seeing the benefits.
Additionally, a good skin care routine is essential to glow up your skin. It's important to have a skin routine for your body and your face. The texture of your skin is different for your face and body and so it's worth it to spend some time to develop the best routines for them separately.
Face
I recently found this super simple facial routine on YouTube that has been working really well for me. Give it a try – it only takes a few mins and you feel so refreshed after.
If you have acne, cleaning up your diet should be your first step. A clean, balanced diet helps to balance your hormones, which in turn helps with acne.
If you are prone to acne or have any skin conditions, a dermatologist would be able to guide you to the best skincare routine for your skin type.
Body
Enjoy the benefits of dry and wet exfoliation and moisturize skin all over your body.
If you have dry skin, try building a dry skin routine for your skin type and ensure that you use a good moisturizer to hydrate your skin.
Manicures & Pedicures
Don't skip your hands and feet. Give your hands and feet extra love with a manicure and pedicure.
Nails, eyebrows
I love to do my nails – nothing fancy, just some at home gel nails and I feel very dollzed up 🙂
For your eyebrows, if you're lost on what to do with your eyebrows, have no fear. There are sooooo many youtube tutorials and products out there that you can do your eyebrows at home, quite comfortably.
If you prefer though, there are also so many estheticians who specialize in this area.
Hair Care
Whether you have curly, wavy or straight hair, you need to spend some time caring for it the right way.
For all hair types however, there are some basic things we can do to ensure that you glow up your hair when needed:
getting trimmed when our ends are splitting
washing, conditioning and deep conditioning
getting color touch-ups if your hair is colored
using the best products for your hair type
A really awesome way to glow up your hair is to get a new hairstyle. Nothing beats the feeling of getting your hair done by a professional.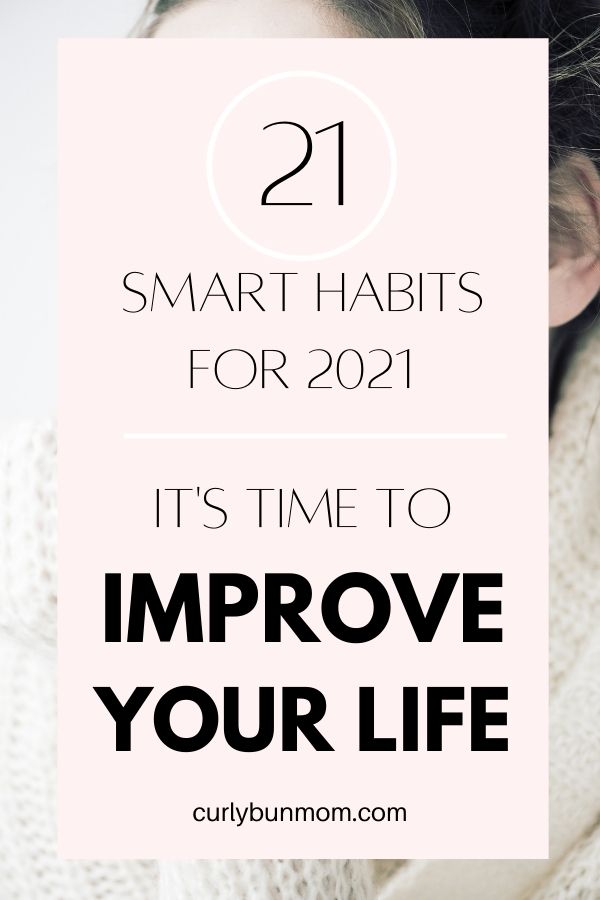 Glow Up Challenge – Finances
I'm sure many of you are trying to make sense of your financial situation right now.
Take this opportunity to get things back under control. Try these simple ideas to glow up your financials.
Start budgeting
The first thing to do is a budget. It doesn't have to be a super complex statement of your finances. Very simply, you can start off by keeping track of your income and expenses.
This is especially important if your financial situation has changed substantially.
Start saving
Almost everyone I know is trying to start over their savings from scratch. Almost everyone's world has been overturned and savings accounts have been wiped out, just trying to make ends meet. The good thing for people in this situation is that they had a savings account to draw from! Growing up we're taught to save for a rainy day and boy oh boy, we've had way more than one rainy day this past year.
Instead of stressing about it too much (like I have), use your budget to see where you can start back building your savings account, no matter how little it is. Every little bit adds up!
A great tip if you find it difficult to save is to have your bank set up a standing order or an automatic transfer from your regular bank account to your savings account.
Limit credit card spending
Unless you are able to pay off your credit card in full each month, try to limit using it as much as possible. Paying off your credit card on time each month ensures that you don't pay interest or late fees and your credit score stays intact. I have always been in the habit of only using what I can pay back on my credit card and my credit score has always been excellent.
Pension & Retirement
If you are self employed, you've cashed in your retirement savings or you don't have a sufficient pension plan with your employeer, prioritize starting a fund for your future. It's a bit of a sacrifice now, but again, every little bit adds up and it's comforting to know that you're putting things in place for the day you stop working.
Glow up your space
Finally, the last step in your glow up challenge is to ensure that the physical spaces that you're in the most are comfortable and pleasant. This includes spaces like your home, office, and your car. Try these simple ways to glow up your space.
Declutter
Most people can't function in a cluttered, unorganized space.
I personally get cranky and frustrated. I try to make decluttering part of our weekly cleaning routine so that it never amounts to a huge, overwhelming decluttering job.
Of course, even with small decluttering throughout the year, a big declutter is still necessary as we outgrow items in our space. These decluttering tips can get you started with decluttering.
Cleaning routine
Have a simple but realistic cleaning routine to help keep big clean days away. Developing a routine that fits into your life and schedule will help you to stick to your routine and make it easier to tackle.
Make your space comfortable
Whether it's your home, office or car, make your space feel like it's yours. Add your personal touch to it so that every time you're in the space you feel very comfortable and at ease.
Start Your 7 Day Glow-up challenge at any time
Remember that after completing this glow up challenge for 7 days, keep going! Try to make it a 30 day challenge so that you create healthy habits for yourself.
If you do this 7 day glow up challenge, let me know how you felt, in the comments below. If you've added anything to this list of ways to glow up, I'd also love to hear about it.
Check out these posts to help you on your journey:
You May Also Like