21 Day Gratitude Journal Prompts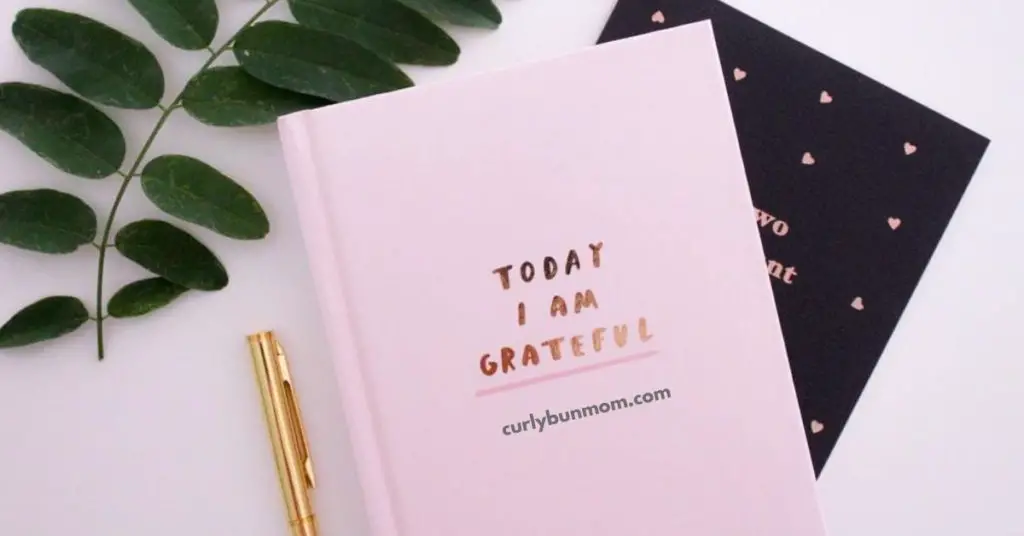 21 day gratitude journal prompts to prioritize gratitude and help positively change your mindset.
Experts say that it takes 21 days to form a habit so what better way to try to become a more grateful, happy, and positive person.
To complete this 21 day gratitude challenge, use the journal prompts for gratitude every day and write in your journal or on pieces of paper and place them in a gratitude jar.
You can incorporate these gratitude journal prompts every morning before you begin your day or at night before you go to sleep.
Other great ways to use these journal prompts for gratitude is before you write your manifestations for anything you want in life or to include them with self love journal prompts, personal growth journal prompts or journal prompts to forgive yourself or someone else.
So, grab the free 21 day gratitude journal prompts pdf, your notebook, pieces of paper, pen, and challenge yourself for the next 21 days.
What Is The Gratitude Challenge
This 21 day gratitude challenge is designed to help you train your mind to express gratitude more often and focus on developing a more positive mindset.
For the next 21 days, challenge yourself to use the gratitude journal prompts below and provided in the "21 days of gratitude PDF free printable.
These gratitude journal prompts make it easy to follow a schedule and allows you to purposefully find things to be grateful for in your life, in both people and situations you experience.
The gratitude journal prompts in this 21 day gratitude challenge, will help change your outlook on situations in your life.
Throughout and after the 21 days, you will find yourself intentionally looking for the positives in everything you experience, even challenging situations, and be grateful for them.
It will also encourage you to express thanks to people in your life, which can help to improve and deepen those relationships.
21 Gratitude Journal Prompts To Use For 21 Days Gratitude Challenge
What does gratitude mean to me?
Write at least 5 things I'm grateful for about my personality
What am I grateful for about the way I look?
List at least 10 things I'm grateful for in my life
List at least 5 things that I am doing well and am proud about in my life
What was the best part of my day today (or yesterday if you're journaling in the morning)
What positive habit can I start in my life right now?
List all the people I am thankful for
What are the qualities in myself that I am grateful for?
What or who made me smile today?
Write a gratitude letter to the person who has touched my life the most
Send thank you notes to a few people who have touched my life
What have I taken for granted that I can be grateful for?
Think of my most difficult situation, name one thing I can still be grateful for?
Can I find things to be grateful for in other challenging situations in my life?
What are 3 positive qualities I can see in the most difficult person in my life?
Write a gratitude note about a lesson I've learned
What achievements am I grateful for in my life?
In what ways can I alter my perspective to be more appreciative and thankful?
Write a thank you note to myself
Reflect on the past 21 days and recognize how it has changed my life
Benefits Of This 21 Day Gratitude Journal Prompts Challenge
At the end of these 21 days, you would have formed a new healthy habit.
Being a little more grateful helped me in so many ways.
I felt more peaceful, more centered, and more grounded.
After 21 days of practicing gratitude, I felt happier overall.
Here are a few benefits for practicing gratitude:
De-stress
Be Happier
Feel more peaceful
Increase positivity & optimism
Improve my outlook on life
Become more understanding
Increase patience and kindness
Improve the relationships in your life
21 Days Of gratitude PDF
Download the free 21 days of gratitude pdf printable from the freebie library and start your gratitude challenge for the next 21 days.
At The End Of The 21 Day Gratitude Challenge
When you've completed the 21-day gratitude journal prompts challenge, you can choose a few to continue with or you can make up some of your own.
You can also choose to incorporate some of the ideas into writing your manifestations, prayers or even add them with other journal prompts.
I hope you're excited to try this 21 day gratitude challenge and I'd love for you to come back and let me know what your experience was throughout and at the end of the 21 days.
Happy journaling 🙂